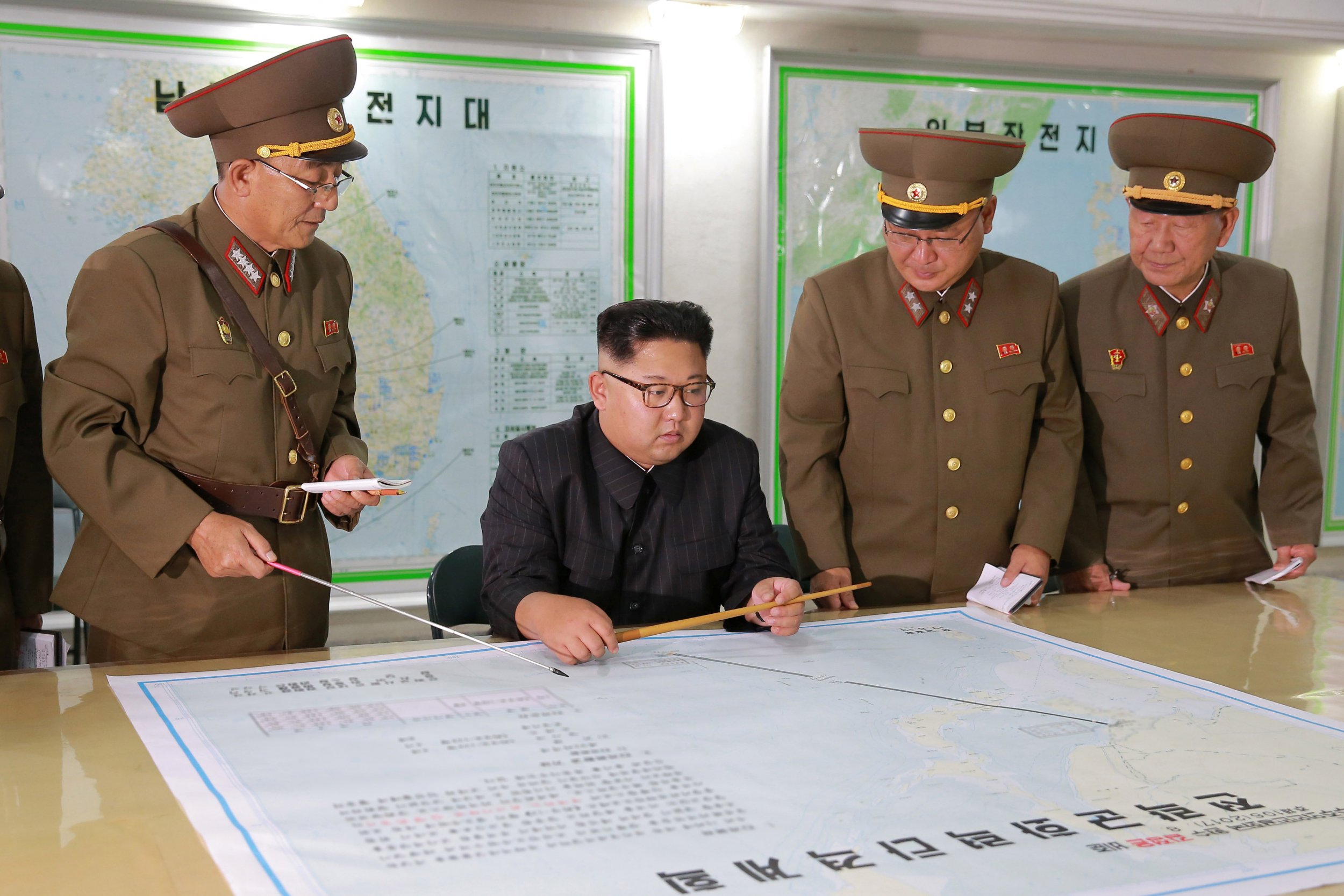 Kim Jong Un vanished from the public eye for about two weeks this month after his country launched a ballistic missile capable of reaching parts of the U.S. Now government sources have disclosed where the North Korean leader went: the border with South Korea.
The South Korean news agency Yonhap reported Tuesday that Kim inspected one of his military units near the Korean border in early August. He was reportedly situated near South Korea's outpost in Yeoncheon in the Gyeonggi Province, which is close to the 2.5-mile-wide demilitarized zone that divides the warring countries.
Related: War games: South Korea warns North not to provoke conflict as U.S. military officials arrive in Seoul
Other details about his trip were unclear, but Kim's presence raised concerns among local leaders. Yonhap wrote that Seoul's military chiefs interpreted the visit as "an unusual, undisclosed move" that left them fearing North Korean aggression. The agency also noted that the base at which Kim stopped is situated in the mountains, enabling it to launch surprise attacks better than some other bases.
Kim re-emerged on August 14.
About a week later, on Monday, South Korea and its American partners started their annual Ulchi-Freedom Guardian joint military exercises, which are intended to prepare troops for a North Korean attack.
South Korean President Moon Jae-in has insisted about the 11-day drills that "North Korea should not use this as a pretext for provocation," according to The New York Times. But Pyongyang wasn't so convinced: On Tuesday, North Korean military officials vowed to punish the U.S. over the exercises.
"No one can vouch that these huge forces concentrated in South Korea will not go over to an actual war action now that the military tensions have reached an extreme pitch in the Korean peninsula," they wrote in a statement quoted by the Associated Press. "Moreover, high-ranking bosses of the U.S. imperialist aggressor forces flew into South Korea to hold a war confab. Such huddle is increasing the gravity of the situation."
The Ulchi-Freedom Guardian exercises are set to wrap up August 31, according to a Defense Department news release.