Representatives from the National Archives and Records Administration retrieved documents from former President Donald Trump's Mar-a-Lago residence last month that included correspondence with North Korean leader Kim Jong Un, the Washington Post reported, citing multiple sources who knew of the retrieval.
The documents, contained in boxes that were reportedly improperly removed from the White House by Trump, as well as other items were supposed to have been turned over to the Archives under the Presidential Records Act.
Trump's reported removal of the documents may have been a breach of the act, which went into effect in 1978. The law requires that all manner of documents including letters, notes, memos, emails and other forms of written communications related to a president's official duties must be preserved, the Post reported.
It also stipulates that the presidential records "automatically transfer into the legal custody of the Archivist as soon as the President leaves office" and hands "the responsibility for the custody and management of incumbent Presidential records with the President," according to the National Archives website.
In addition to the correspondence with the North Korean leader, which Trump once described as "love letters," a letter by fellow former President Barack Obama left for Trump when he took office was also found, the Post reported.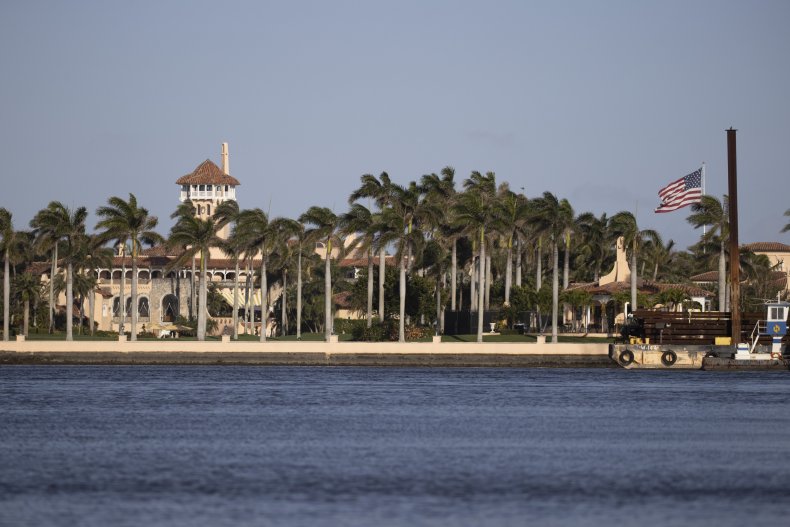 According to advisers for Trump, the boxes contained gifts, mementos, letters from other world leaders and additional correspondence. They also said that there was no ill intent behind the removal of the boxes, the Post reported.
Trump's treatment of documents also came into the spotlight last week when the Archives handed over documents to the House committee investigating the January 6 insurrection. Some of the records had been torn up and then taped back together, the Post reported, citing unnamed people familiar with the records.
In a statement to the Post, the Archives confirmed last week that some of the material it had received from the Trump White House "included paper records that had been torn up by former President Trump."
The Archives also said that some of the documents the White House had sent over had not been pieced back together, according to the Post.
Trump had sued to block the investigating committee from gaining access to documents from his time in the White House, claiming that they were protected under the legal doctrine of executive privilege, Newsweek previously reported.
Newsweek reached out to the National Archives and Records Administration and a spokesperson for Trump for comment but did not hear back in time for publication.
Update 2/7/2021 2:30 p.m.: This story has been updated to add additional background information.