Kim Jong Un's Sister Defends North Korea's Missile Drill in First Public Address, Says 'It Was Not Aimed to Threaten Anybody'
North Korean supreme leader Kim Jong Un's powerful sister, a senior member of the country's ruling party, issued her first public policy statement Tuesday, criticizing rival South Korea's criticism of recent missile drills.
Kim Yo Jong, who serves as first vice-department director of the Korean Workers' Party Central Committee, censured the South Korean presidential Blue House after its ministers "expressed strong concern" Monday in response to a North Korean strike drill that reportedly involved two short-range missile launches. The Blue House said such displays were "unhelpful for efforts to ease tensions on the Korean peninsula" and called on North Korea to halt them, but Kim Yo Jong defended her country's actions the following day.
"The drill was not aimed to threaten anybody," she said in a statement carried by the official Korean Central News Agency. "Training is the basic mission of the army responsible for the defense of the country and is an action for self-defense."
Kim Yo Jong referred to the Blue House statement as "truly shocking" and a "truly senseless act" that would only "magnify our distrust, hatred and scorn for the south side as a whole" and noted that South Korea too often conducted military drills, sometimes jointly with the United States. A combined exercise scheduled for this month was suspended, though—as Kim Yo Jong pointed out—this was due to a worsening outbreak of the new coronavirus disease termed COVID-19.
"It is well known to the world that a joint military exercise slated for March was decided to be postponed because of COVID-19 rampant in south Korea and that such a decision could never have been made by the owners of the Chongwadae as they are indifferent to peace, reconciliation and cooperation," she added, using the Korean-language word for the Blue House.
"We are so curious what the south side will say if we ask it to stop the joint military exercise which it is so eager to do, charging that it would be of no help to detente on the Korean peninsula."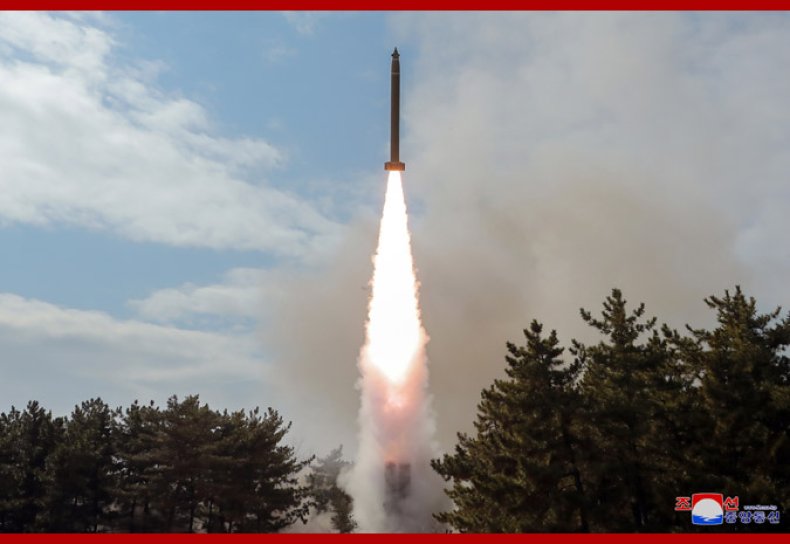 Kim Yo Jong is believed to be the youngest child of late North Korean supreme leader Kim Jong Il's mistress Ko Yong Hui, who gave birth to Kim Jong Un and two of his older brothers. She was first appointed as a junior cadre to the Korean Worker' Party by her father in 2007 and has been steadily promoted by his successor, her youngest brother, in recent years.
Although she has been seen beside Kim Jong Un at major events this is the first time she's believed to have offered a public statement regarding the country's policy. When the young ruler gave away his seat in the country's legislature during last year's parliamentary elections, Kim Yo Jong won one.
The U.S. and South Korea had scaled down their joint maneuvers in hopes of establishing a positive atmosphere for a historic denuclearization-for-peace process with their longtime rival North Korea, but negotiations have stalled and the outbreak of COVID-19 may only further complicate efforts to ease renewed tensions.
As of Tuesday, South Korea's Health Ministry has reported about 5,186 confirmed cases of COVID-19 cases, 28 of whom have died and 30 who have recovered. The country is the second-worst hit after the disease's country of origin, China, and South Korean President Moon Jae-in on Tuesday declared "war" on the contagion, whose spread in his country has largely been attributed to the congregations of a religious movement.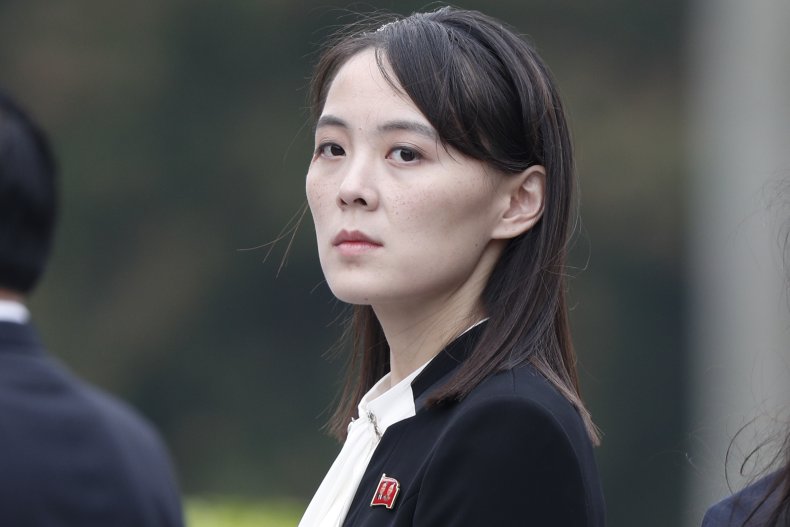 North Korea, with which both South Korea and the U.S. technically remain at war, has so far reported zero COVID-19 cases. The largely closed-off country was among the first to institute heavy restrictions on travel and state-run media has continued to devote significant attention toward preventative hygiene and anti-epidemic measures.
Kim Jong Un himself warned of "serious consequences" if the disease were to infiltrate the country, according to the Korean Central News Agency. As for the recent drills, the supreme leader "expressed great satisfaction with the fact that the artillerymen are prepared to make rapid reaction to any circumstances and perfectly carry out their firepower combat duties."
North Korea has yet to resume nuclear weapons or longer-range missile testing since Kim Jong Un issued a self-imposed moratorium on such activities in April 2018. He has since held three summits with Moon and two with President Donald Trump in addition to a high-profile meeting at the inter-Korean border between all three men last year.
With working-level talks having collapsed and a year-end deal deadline declared by Kim having passed, however, Kim has warned he did not feel obligated to abide by any restrictions to his military testing.