North Korean supreme leader Kim Jong Un brought with him an entourage of top aides as he traveled some 2,000 miles by armored train to Vietnam, where some of his secretive nation's top players would be present during negotiations with President Donald Trump.
Most observers agree that Kim Jong Un's power stands unquestioned in the elusive workings of the rigid North Korean government, but his leadership has been built upon the absolute loyalty of a sometimes shifting cadre of officials who have been tasked with various political and diplomatic roles in Pyongyang. Now an even smaller elite grouping has accompanied their young supreme leader on a rare excursion that will likely prove to be one of the pivotal moments of his tenure.
Among the most notable confirmed appearances were Korean Workers' Party Central Committee Vice Chairman Kim Yong Chol, envoy to U.S. nuclear negotiations Kim Hyok Chol, State Affairs Commission Chief Secretary Kim Chang Son and Korean Workers' Party Propaganda and Agitation Department Deputy Director Kim Yo Jong.
Effectively, Kim Jong Un was accompanied by his most trusted aide, a new U.S. envoy, his chief of staff and his sister, who has been described as, not only the most powerful woman in North Korea, but perhaps one of the most influential individuals in a society dominated by her older brother.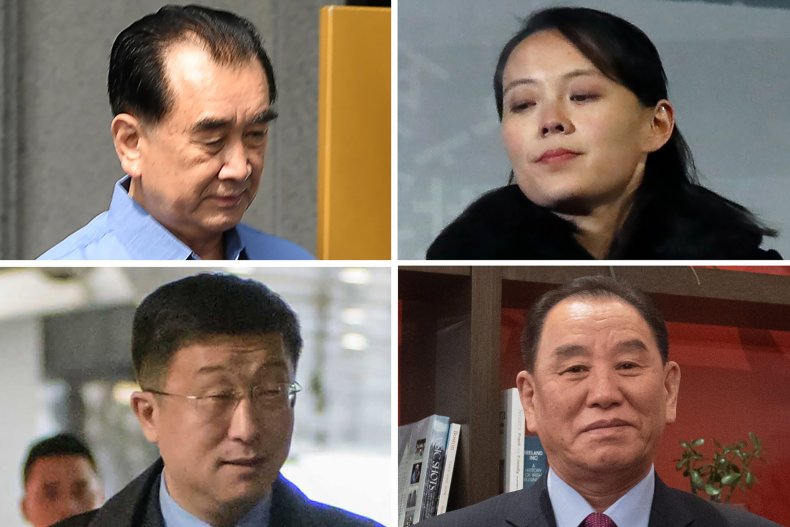 Who Is Kim Jong Un's Sister?
Kim Yo Jong has gradually risen to international prominence since being appointed by Kim Jong Un to vice head of the party's strict propaganda complex. While—like much of North Korea's top tier—little confirmed information exists about her background as part of the Kim dynasty, she is identified as having been born September 26, 1987, to the late supreme leader Kim Jong Il and mistress Ko Yong Hui, according to North Korea Leadership Watch, a blog maintained by widely-cited expert Michael Madden, who has rare contacts in North Korea.
Kim Jong Il, who succeeded his own father in 1994, was already believed to have had two children—a boy, Kim Jong Nam, and a girl, Kim Sol Song—by the time he met Ko Yong Hui, who would go on to give birth to two more sons, Kim Jong Chol and Kim Jong Un, before finally having Kim Yo Jong. All three were brought up thousands of miles away from home in Berne, Switzerland, and, though Kim Jong Un is believed to be the youngest male of his patriarchic ruling family, he would ultimately be favored and selected as heir, succeeding his father in 2011.
Kim Yo Jong, who was given her first official nod in 2007 when she became a junior cadre in the Korean Workers' Party, attended her father's funeral. Less than three years later, Kim Jong Un tasked her with one of the country's highest propaganda positions and further promoted her in October 2017 by naming her an alternate member of the Central Committee. A year ago, she made history as the first member of the Kim family to travel to South Korea after their 1950s war and has since been labeled as perhaps the most powerful woman in the country.
Kim's Trusted—and Not So Trusted—Men
Under Kim Jong Un, however, are many more men, a large number of whom share his surname, without direct relation, and some of whom—like Trump—are likely more than twice his age. Since coming to power in 2011, though, Kim Jong Un has also targeted scores of his own officials, purging and sometimes executing those deemed disloyal in a series of sweeps that have reportedly continued up to the very days before Wednesday's summit in Hanoi.
By one estimate gathered earlier this week by the defector-led North Korea Strategy Center, Kim Jong Un has purged up to 421 officials since 2011. Among the most prominent cases were the execution of his uncle, Jang Song Thaek, in 2013 amid public accusations of betrayal and private speculations about his proximity to China. The North Korean ruler also allegedly had a role in the killing of his half-brother, Kim Jong Nam, at a Malaysia airport in 2017.
"The reason some of these guys got shot is not because of something they actively did, but because they lied to the leader, or they lied in official reports," Madden told Newsweek.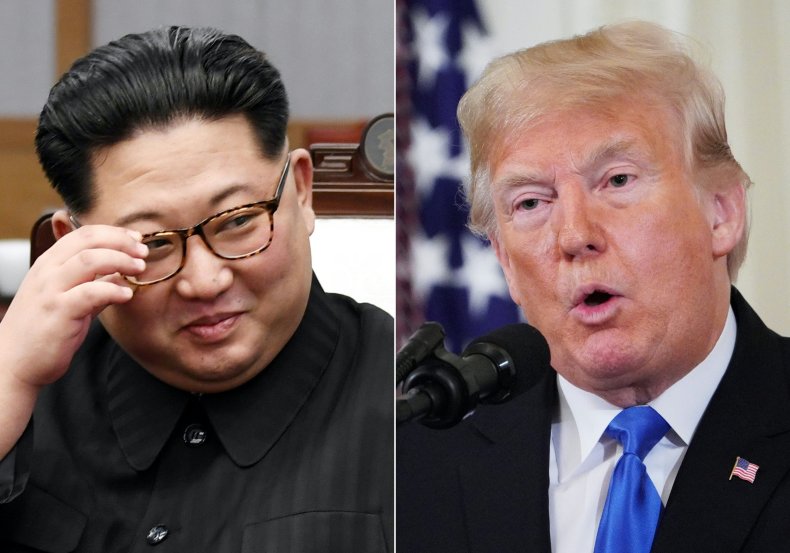 Someone who has survived these actions is Kim Yong Chol, arguably Kim Jong Un's most trusted man. Born just as his country was being divided in 1945 by victorious World War II powers the United States and the Soviet Union, Kim Yong Chol has proved himself to all three generations of the Kim dynasty, rising up the military ranks to become spy chief as head of the Reconnaissance General Bureau in 2009 before taking the number two seat at the Korean Workers' Party, underneath only Kim Jong Un himself, in 2016.
Kim Yong Chol also attended the 2018 Pyeongchang Winter Olympics in South Korea and has become one of the most public faces of the North Korea government. He has twice traveled to the U.S. to meet with Secretary of State Mike Pompeo and Trump, to whom he delivered a letter from Kim Jong Un.
Kim Jong Un's purges have also led to some new faces in Hanoi. Kim Hyok Chol, believed to be in his 40s, was recently chosen to lead talks with U.S. special North Korea representative Stephen Biegun, replacing Vice Foreign Minister Choe Son Hui, who was also promoted and may be the only other female official on the Kim Jong Un's train to Vietnam. Kim Hyok Chol had served as ambassador to Spain before being expelled in the wake of the 2017 nuclear test.
Citing South Korean officials and North Korea experts, such as Madden, Reuters reported Wednesday that Kim Hyok Chol and Choe Son Hui's promotions were rooted in a larger shakeup targeting older officials who served under Kim Il Sung and Kim Jong Il. Madden told Newsweek that the shuffles were also "indications of momentum in Pyongyang to get something done." He said the recent ascension of many second- and third-tier officials with experience of past failures showed Kim Jong Un was interested in "lessons learned."
The moves also followed the high-profile defection of Pyongyang's deputy ambassador to London, Thae Yong Ho, in 2016; the recent disappearance of acting North Korean ambassador Jo Song Gil in Italy; and the suspected arrest of seasoned Vice Foreign Minister Han Song Ryol, a vital conduit between Pyongyang and Washington via New York, on corruption or espionage charges.
Also at Kim Jong Un's side in Hanoi was his chief of staff Kim Chang Son, perhaps the oldest of the crew. As The Straits Times reported, Kim Jong Un and Kim Yo Jong were said to be very close to Kim Chang Son. This may be because the longtime bureaucrat was one of the very few to have access to Kim Jong Il's children, according to North Korea Leadership Watch. He arrived in Hanoi two weeks before the summit to help make arrangements for Kim Jong Un.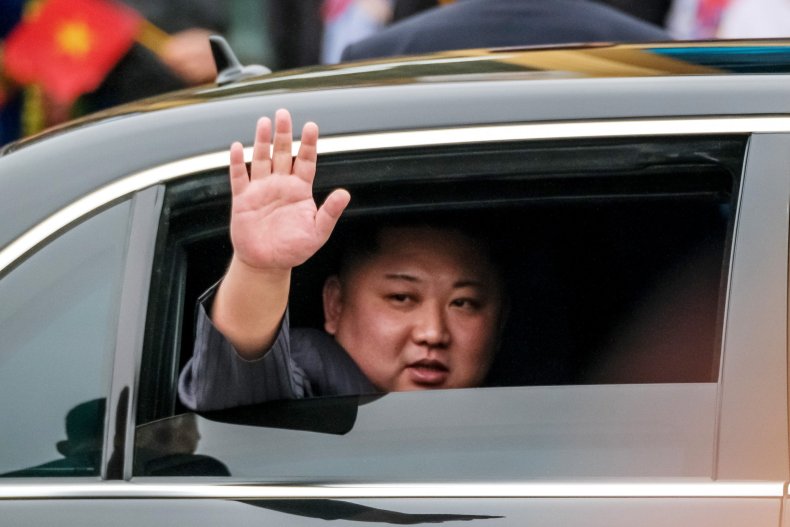 In addition to these four individuals, Kim Jong Un was joined by Korean Workers' Party Central Committee Vice Chairmen Ri Su Yong, O Su Yong and Kim Phyong Hae, as well as Foreign Minister Ri Yong Ho and Defense Minister No Kwang Chol, according to the official Korean Central News Agency. Madden described O as a "technocrat" and "economist," while Kim Phyong Hae was an "administrative" and "parochial" figure who was one of the "longest-serving in his position."
Left Manning the Fortress
Not all were heading to Hanoi, however. Kim Jong Un has left some of his main men to oversee matters back home in his absence. While no official rosters have been made available, some of the leading figures not seen in Vietnam included North Korean Organization and Guidance Department Director Choe Ryong Hae, State Security Minister Jong Kyong Thaek and Propaganda and Agitation Department Director Pak Kwang Ho—all three of whom were added to the U.S. sanctions list in December.
The Korean Central News Agency reported that Choe Ryong Hae, alongside nominal head of state Supreme People's Assembly President Kim Yong Nam and Premier Pak Pong Ju, were among the high-ranking officials to see Kim Jong Un off at his train's platform in Pyongyang. Also staying back was the supreme leader's close adviser and former air force general Ri Pyong Chol, believed related to Kim Jong Un's wife, Ri Sol Ju, according to Madden, who said that "there is a plan in place" for anytime the North Korean ruler and other leading figures leave the country.
The two-day summit in Hanoi was scheduled to officially commence on Wednesday with the first of several planned meetings between Kim Jong Un and Trump. The two men were set to attempt to further the historic denuclearization-for-peace process they forged in June, the first such meeting after decades of hostility between the Cold War-era rivals.