Trump Administration Sanctions Kim Jong Un's 'Number Two' in New North Korea Actions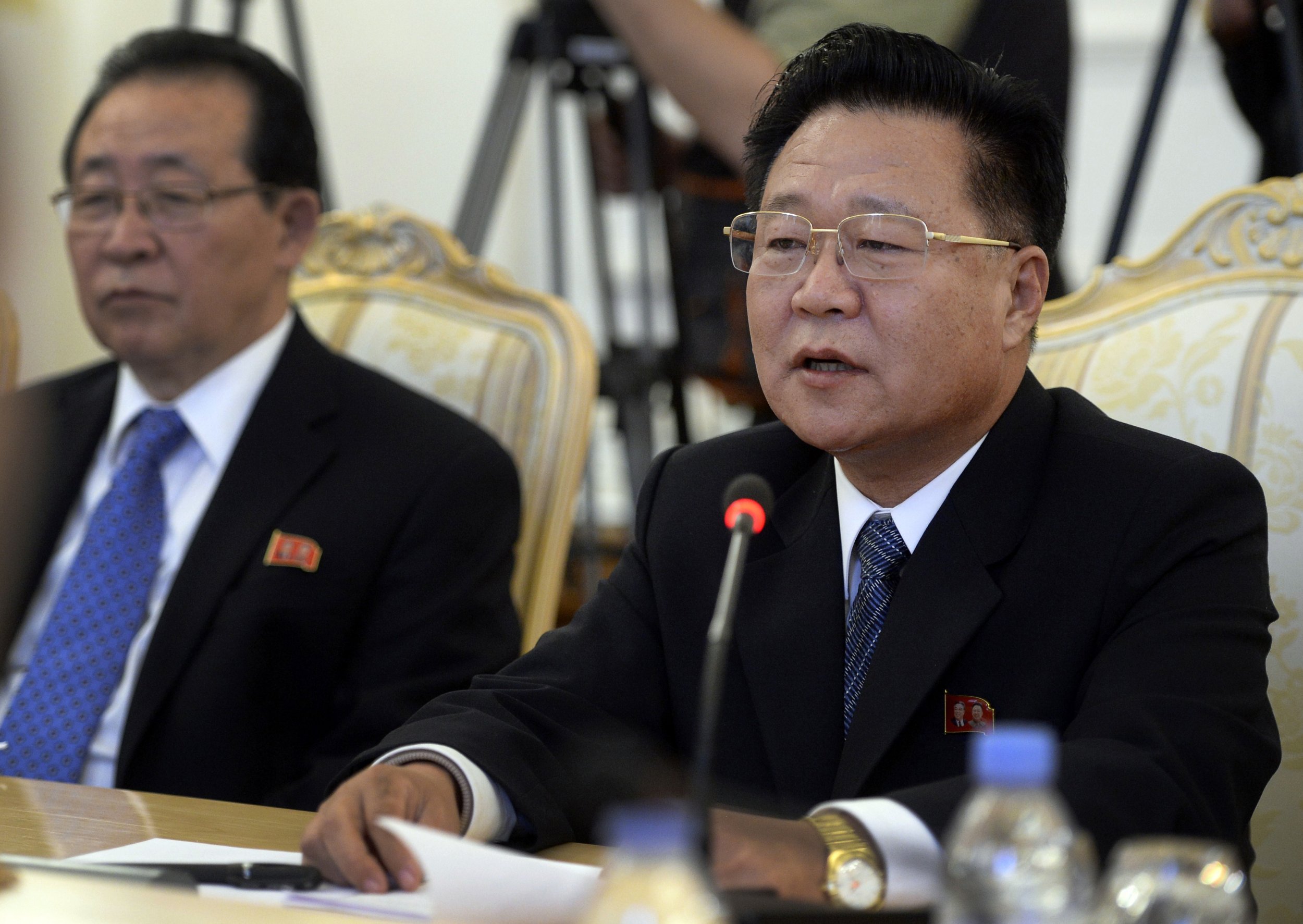 The United States announced new sanctions on three leading North Korean figures, including a man sometimes described as supreme leader Kim Jong Un's second-in-command.
The Department of the Treasury's Office of Foreign Assets Control announced Monday the addition of North Korean Organization and Guidance Department Director Choe Ryong Hae, State Security Minister Jong Kyong Thaek and Propaganda and Agitation Department Director Pak Kwang Ho to the list of Specially Designated Nationals and Blocked Persons. The move would block them from engaging in business with the U.S. or with U.S. citizens.
Under President Donald Trump, Washington has expanded its sanctions against North Korea, which has so far defied international calls to disarm its nuclear program, which was developed in order to defend against perceived hostilities from the U.S. Trump and Kim Jong Un have engaged in an unprecedented peace process this year, but the White House has maintained that its "maximum pressure" campaign would not be lifted ahead of a total denuclearization.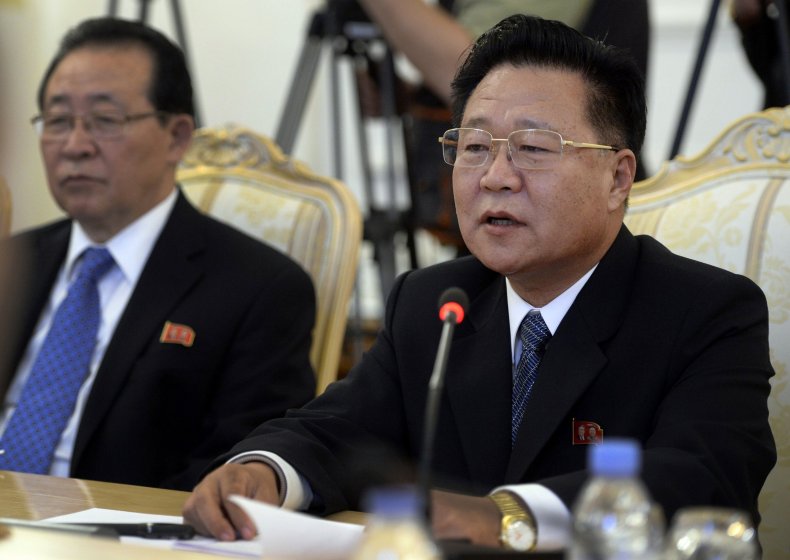 The three men listed in Monday's release have all played critical positions in Kim's administration. Choe, arguably the most important of the three, has had some tumultuous experiences—being promoted and demoted to various senior military and political posts, and reportedly detained on at least one occasion—but appeared to come out on top earlier this year when given the prestigious position of overseeing the Organization and Guidance Department, a government body tasked with enforcing the ruling Korean Workers' Party's dogmatic policies.
Though Kim Jong Un has moved to downplay the influential department's role after it was greatly expanded by his father and predecessor, Kim Jong Il, the institution has reportedly remained the most powerful in the country. Choe's new role was previously filled by Kim Jong Il himself until his death in 2011.
Choe previously served in a number of high-level positions, including vice premier, and became the most powerful official to visit South Korea during a sports delegation in 2014. The following year, however, he disappeared briefly in 2015 after reportedly being disciplined for mishandling his duties, then reappeared on the guest list of a funeral for another North Korean leader.
By 2017, Choe was reportedly doling out punishments himself against senior officials at the behest of Kim Jong Un. The Treasury Department said in Monday's statement that Choe "is reportedly seen as the 'Number Two' official with control over the party, government, and military."
Before Choe's reported re-education in 2015, his son was widely speculated to have married Kim Jong Un's sister, Kim Yo Jong, who herself has become a rising star in North Korea's dynastic and tightly controlled political system. In February, South Korean media claimed she was pregnant.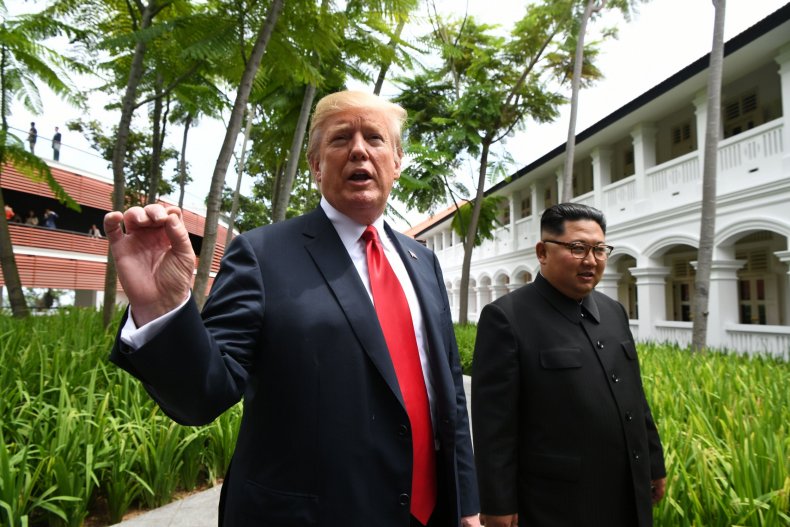 The sanctions were only the latest to be rolled out against Pyongyang officials by the Trump administration, but came at a rare time when the two governments were actively searching for peace. While the U.S. sought the "complete, verifiable and irreversible denuclearization" of the Korean Peninsula, Kim Jong Un wanted to secure a peace treaty to officially end the 1950s Korean War that sparked decades of hostility between the two nations, as well as an end to the international sanctions that cripple the economy he has attempted to modernize.
The Treasury Department said that the latest sanctions "shine a spotlight on North Korea's reprehensible treatment of those in North Korea, and serve as a reminder of North Korea's brutal treatment of U.S. citizen Otto Warmbier," a student who was detained for stealing a sign bearing a political slogan during trip to the country in 2016 and released with severe brain damage the following year, only to die a week later.
The U.S. was recently said to have dropped a bid to hold an annual United Nations Security Council meeting on widespread allegations of North Korea's human rights abuse after it failed to receive enough support from fellow council members. The hermit kingdom reportedly had petitioned members not to hold the meeting beforehand, criticizing it as a U.S. attempt to undermine Kim Jong Un.