Kim Jong Un Is Becoming North Korea's Most Powerful Leader, and He's Not Old Enough to Be U.S. President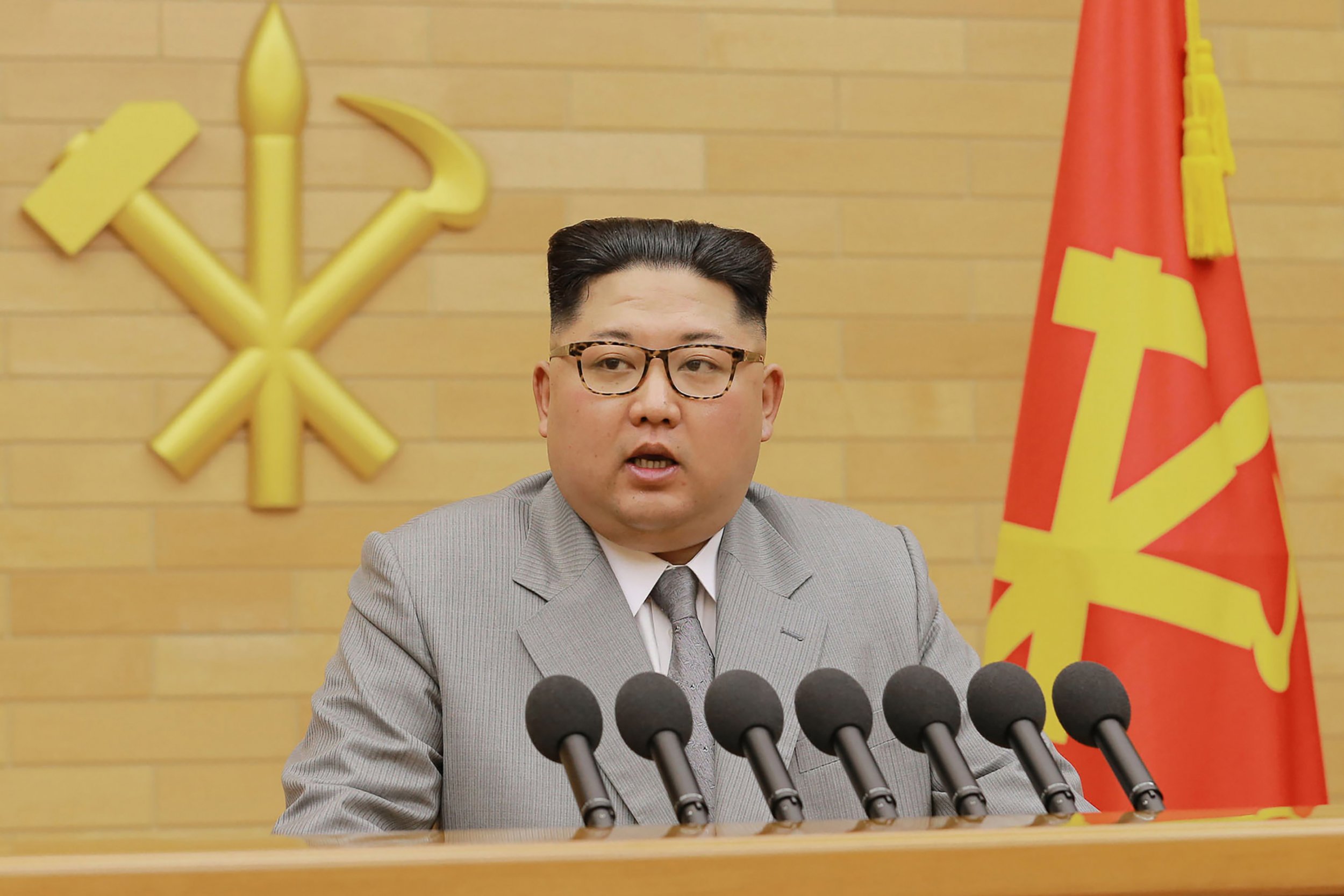 Kim Jong Un has followed his predecessor's footsteps in defying international sanctions to pursue ballistic and nuclear weapons capable of deterring a potential invasion by the U.S., North Korea's nemesis. The difference is, the millennial leader may have actually done it.
North Korea's youngest supreme leader may have had his best year yet in 2017. Kim Jong Un, who on Monday celebrated what was believed to be his 34th birthday, owes much of what he's accomplished in his past six years of absolute power to his grandfather. In his policies, his speech and even in his appearance, Kim Jong Un has become more like Kim Il Sung, who led North Korea almost 80 years ago and whose legacy is considered the most divine in a country already inclined toward leader-worship.
Related: Why Does Kim Jong Un Hate America? After World War II, U.S. Used a Magazine to Create Border Between North and South Korea
"I think they are really trying to make him, and he's trying to make himself, the reincarnation of Kim Il Sung, who was really beloved by the North Koreans," said James Person, research director of the U.S.-Korea Institute at Johns Hopkins University's School of Advanced International Studies and frequent contributor to the 38 North project.
"He has benefited tremendously, and he's imitating him in many ways."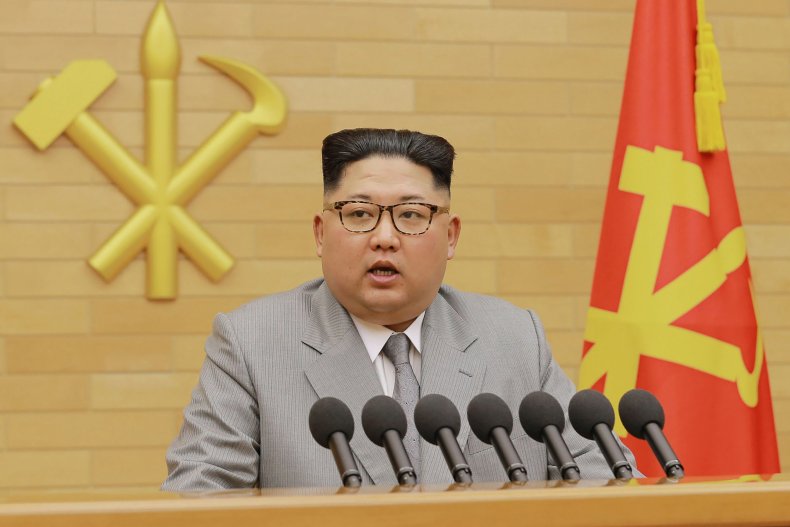 Kim Il Sung, who is still considered the "eternal president" of the Democratic People's Republic of Korea (DPRK), fought alongside Chinese Communist guerrillas and joined the Soviet Red Army in World War II before going on to lead North Korea against its southern, U.S.-backed rival in the bloody, three-year Korean War.
Caught in the middle of the Sino-Soviet split and fearing internal dissent, he further consolidated power in the 1950s and 1960s by creating the Monolithic Ideological System, a 10-point, 65-clause creed that ensured loyalty to the supreme leader.
Nearly two decades after Kim Il Sung's death in 1994, Kim Jong Un revived this system as well as other government bodies that were established by his grandfather but often superceded by the shadowy Organization and Guidance Department under Kim Jong Il. In so doing, Kim Jong Un eliminated a number of perfunctory positions created by his father, and also eliminated individuals skeptical of the twenty-something's ability to lead the reclusive, authoritarian state. Jang Song Thaek, Kim Jong Un's uncle and one of his father's closest aides, was among those who didn't make the cut.
Kim Jong Un has also looked to his grandfather for economic inspiration. After his father's death in 2011, Kim Jong Un vowed "the people will never have to tighten their belt again" in his first major speech in April 2012. Person, who visited North Korea under Kim Jong Il's administration in 2011 and Kim Jong Un's in 2013, said he noticed a newfound "sense of confidence" among North Koreans on his second trip.
He noted changes in women's fashion, including popular name brands that were likely Chinese imitations of U.S. designer clothing. Since then, Person said colleagues and others traveling to the secretive country have suggested that sanctions may be affecting the quality of life of everyday North Koreans.
Kim Jong Un has made defense a priority, particularly investing in the country's ballistic and nuclear programs. After a year in which he managed to oversee the launch of the country's first three intercontinental ballistic missiles (ICBMs) and its debut hydrogen bomb, Kim claimed to have made good on his earlier promise. He said North Korea had "created a mighty sword for defending peace, as desired by all our people who had to tighten their belts for long years," during his New Year's Day 2018 speech.
"He's trying to enshrine himself as the person who's really made his country able to defend itself," Person told Newsweek.
"One of the misconceptions is that the DPRK is a backward and impoverished state. It is impoverished for sure, but it is not backward."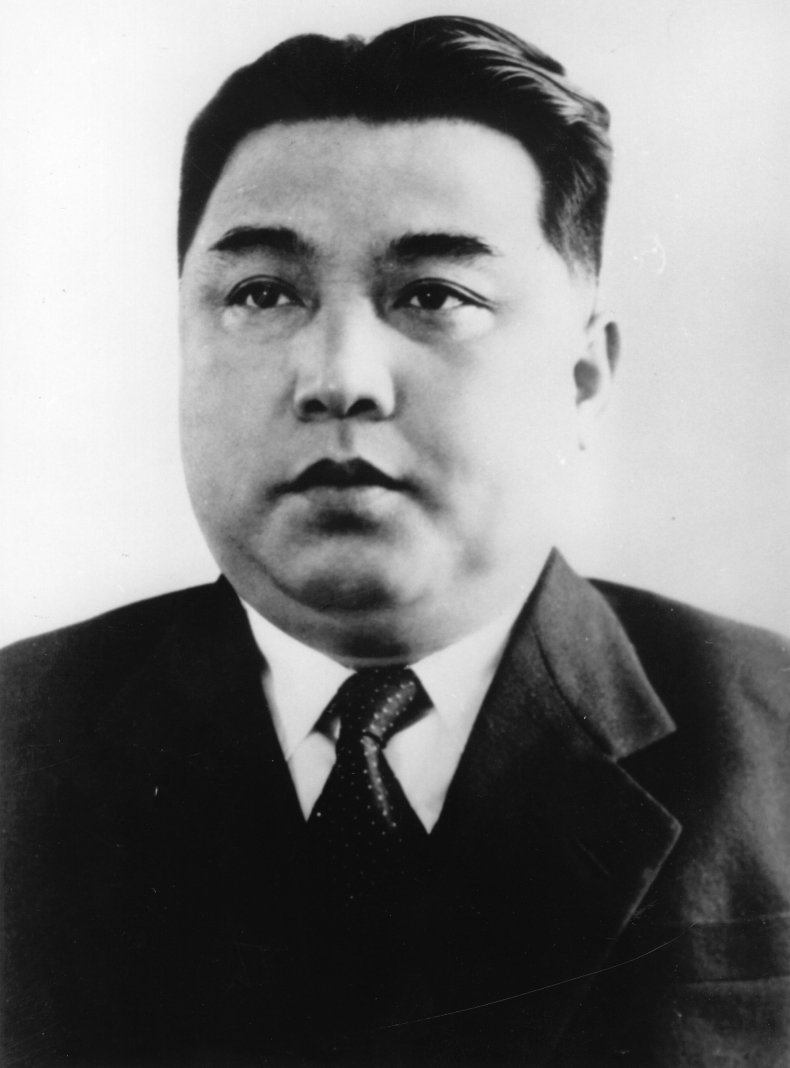 Kim Il Sung managed to transform the agrarian northern half of the Korean Peninsula into a militarized yet modernized economy that outperformed U.S.-backed South Korea using a "guns-and-steel" focus in the mid-20th century. His grandson has instead elected to pursue what Person called a "nukes-and-butter" model: trying to balance an internationally condemned nuclear weapons progam and the production of consumer goods to improve the lives of the citizens he's been accused by the West of brutally oppressing.
Even as the nuclear war of words between the U.S. and North Korea grew especially grim, Kim Jong Un took the opportunity to tour a cosmetics factory with his wife, Ri Sol Ju, who is the first North Korean first lady to officially be introduced to the public.
But managing to launch ICBMs capable of striking any U.S. city and declaring North Korea an official nuclear state may not be Kim Jong Un's greatest propaganda victory of 2017. North Korea has feuded with the U.S. for decades, and Kim Il Sung would be the first to attest to U.S. aggression, but not even he faced a U.S. leader who so eagerly threatened to launch "fire and fury" to "totally destroy" North Korea with his "bigger and more powerful" nuclear button. President Donald Trump may be Washington's first commander-in-chief to answer North Korea's own destructive threats in kind.
Even Trump's most creative insults have not impressed the international community or experts who fear he has made the threat of nuclear war even more real by picking Twitter fights with a rival less than half his age.
"North Korea, they're so good with these attacks. They have decades of experience. Donald Trump is dealing with a propaganda system that is so finely tuned," Person told Newsweek.
"He's never going to win with this kid."