North Korea is so reclusive even the age of its supreme leader remains something of a mystery.
According to some reports, Kim was born on January 8, 1982. Others seem to believe he was born on the same date in 1983, while the U.S. government officially lists Kim's birthday as January 8, 1984. Experts confirm this as his true day of birth, making him 33 years old.
"[1984] was the year [Kim] was actually born. We know that through multiple human sources, including his aunt, Ko Yong Suk," Michael Madden, a North Korea expert at Johns Hopkins University's 38 North website, told Newsweek. Ko defected in 1998 and subsequently provided the U.S. government with vital details about the North Korean regime, including Kim's true birthday.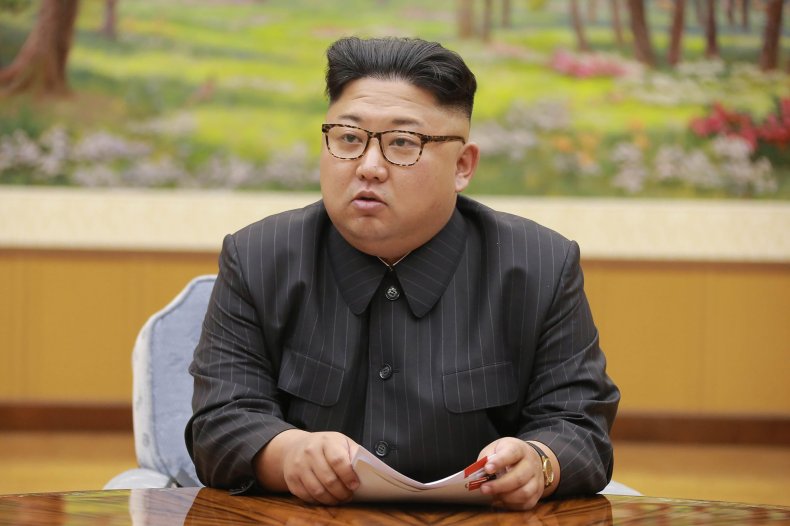 "The 1982 date is a propaganda date based on rumors that would basically tie [Kim] to his father and grandfather.... There's serious Confucian, Asian symbolism attached to it," Madden added. As he explained, the year 1982 would conveniently fall 70 years after the birth of Kim Il Sung, the founder of the North Korean communist state and Kim's grandfather, and 40 years after the birth of Kim Jong Il, his father.
Soviet records show Kim Jong Il was actually born in 1941, but his official birth date was changed by the North Korean state for symbolic reasons, so it would fall 30 years after the birth of his father in 1912.
North Korea has not offered any official day of birth for its current leader, according to Madden, and his birthday is not publicly celebrated in a major way. Thus far, Kim seems to have avoided building a cult of personality in the same way as his grandfather and father. This is reportedly linked to his desire to exhibit respect for his forbearers.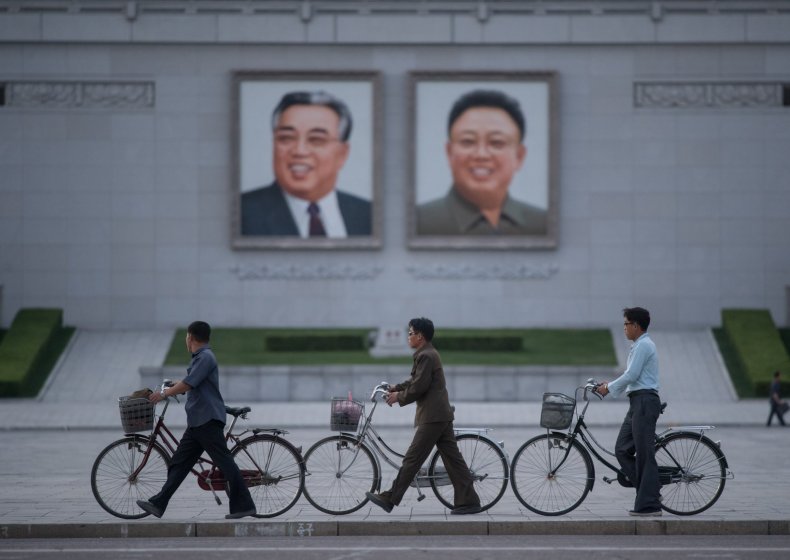 Meanwhile, President Donald Trump—Kim's mortal enemy, at present—is more than twice as old, at 71 (born on June 14, 1946). The North Korean leader recently referred to President Donald Trump as a "dotard," which is an insulting term for an old, senile person.
After the North Korean regime recently reiterated this insult, Trump responded in a sarcastic tweet: "Why would Kim Jong-un insult me by calling me 'old,' when I would NEVER call him 'short and fat?' Oh well, I try so hard to be his friend - and maybe someday that will happen!"
Regardless of how Kim feels about him, it is true that Trump became the oldest man in U.S. history to assume the presidency when he was inaugurated in January 2017 at the age of 70.
Kim assumed power in late 2011, after his father died, and his young age has often been used as a point of criticism. Republican Senator John McCain once referred to him as "this crazy fat kid that's running North Korea," for example.
When Kim first came to power, he was widely regarded as a spoiled brat who would never last. More than half a decade later, it seems he has a firm grasp on power and has brutally stomped out any opposition (including killing family members). When he orders the execution of officials who've angered him, Kim reportedly prefers to use anti-aircraft guns as the means of death. In this sense, Kim's youth has not prevented him from continuing North Korea's long tradition of violent repression.