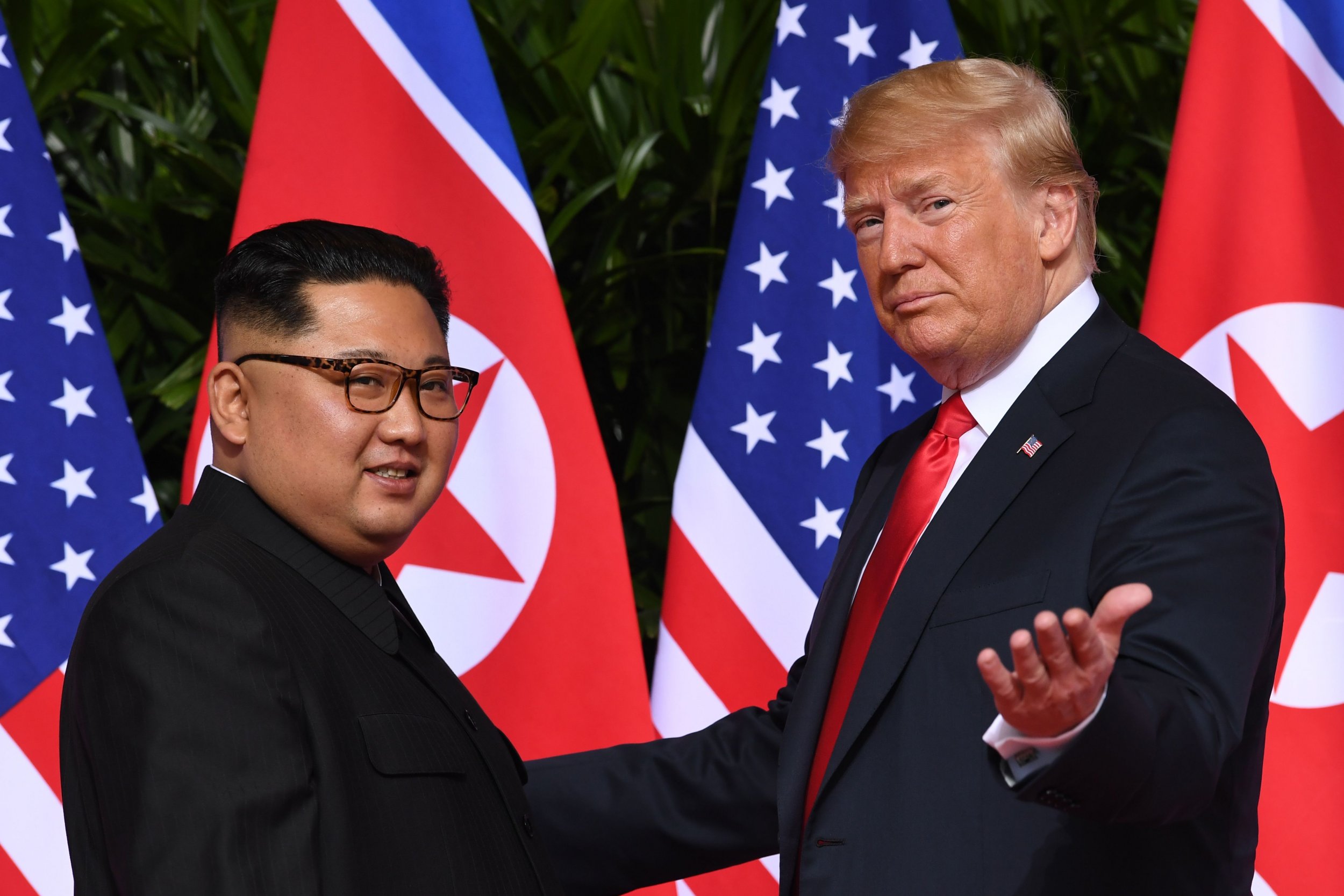 President Donald Trump's ongoing attempts to secure the denuclearization of North Korea in exchange for peace have progressed in spite of reports of new missile sites that experts argue were likely already known to the U.S. government and analysts.
CNN published on Wednesday images and excerpts of a report by the Middlebury Institute of International Studies at Monterey observing ongoing activity the Yeongjeo-dong missile base located near North Korea's border with China, as well as what it described as a previously undisclosed site seven miles away. The findings assessed that Yeongjeo-dong "remains active" and that "North Korea has significantly expanded a nearby facility that appears to be another missile base."
Rather than derailing the ongoing U.S.-North Korea dialogue that began earlier this year, the Stimson Center's 38 North Director Joel Wit said that he "found nothing shocking or surprising" about North Korea's ongoing ballistic missile development. North Korean supreme leader Kim Jong Un never agreed to cease production during his landmark summit with Trump in June and had little incentive to do so.
"The fact is, for any country this behavior is standard operating procedure. Until the ink is dry on an agreement, it's business as usual. I have no doubt North Korea is continuing its program." Wit told Newsweek. "There's no requirement to declare [the missile sites] to anyone. There's no agreement."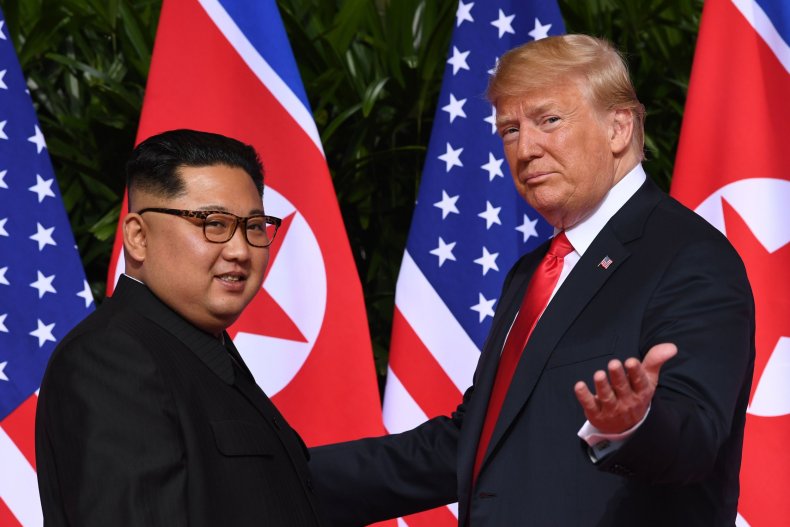 Following the first-ever meeting between a sitting U.S. president and North Korean ruler, the two men who waged a nuclear-fueled war of words throughout 2017 appeared to finally bury the hatchet in hopes of ending a decades-long feud that stretched backed to the division of the Koreas after World War II and a 1950s conflict between them. Kim entered the meeting having already made gestures of goodwill.
The young leader has suspended all nuclear and long-range missile tests, released three U.S. citizens imprisoned in North Korea, demolished his only known nuclear test site and razed a missile test stand at one of his main testing facilities. Trump appeared impressed and secured what his administration believed to be a vow for a "complete, verifiable and irreversible denuclearization." Short of this, the U.S. has refused to lift sanctions or upgrade the 1953 ceasefire agreement to a full-fledged peace treaty.
In the months since, many have described bilateral talks as slowing down and eventually stalled altogether. Commentators have expressed concern that North Korea may purposely be minimizing diplomatic efforts in order for Kim to quietly accelerate his nuclear and ballistic missile arsenal as he planned to all along. Reports of these ongoing activities reportedly appeared in the United Nations and various media outlets. Such suspicions appeared to be confirmed in October by an article in The New York Times, which cited a Center for Strategic and International Studies assessment of satellite images that purported to show up to 16 secret North Korean missile sites.
The article, however, was challenged by a number of experts, including Leon Sigal, who found it "misleading." Writing for 38 North, Sigal argued that even if the facts themselves were accurate, the portrayal of minor activity at these sites as a "great deception" was misleading as these sites had been observed by U.S. intelligence along with the researchers themselves for years. Trump himself weighed in, asserting that the sites were known to his administration and calling the article "fake news."
Speaking to Newsweek, Wit said that it was likely that "the U.S. government was well aware of these developments," including the Yeongjeo-dong missile base and the accompanying site identified in the CNN report. Another analyst, who is affiliated with the Social Science Research Council, echoed these words, saying "U.S. intelligence is well aware of this, as many of us have been."
Both experts also dispelled the notion that talks between Washington and Pyongyang have stalled, though points of contention had likely arisen as indicated by White House national security adviser John Bolton's accusation Tuesday that North Korea had "not lived up to the commitments so far." While the U.S. dialogue with North Korea did not compare to that of the inter-Korean process—throughout which South Korean President Moon Jae-in has pushed forward with ambitious diplomatic initiatives—the Social Science Research Council analyst said that those who say U.S.-North Korean talks have come to a halt were "simply not correct."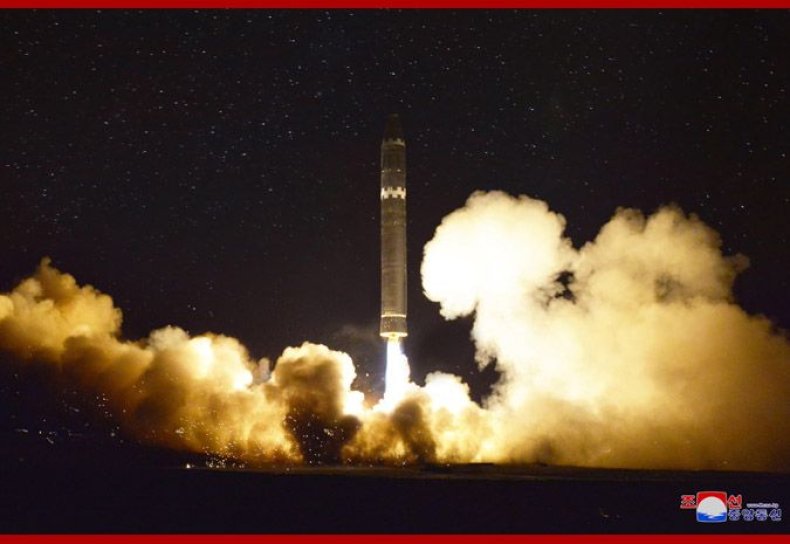 "We are talking to the North Koreans. We've moved our position, they've moved their position," the analyst continued, suggesting that the U.S. has likely put a proposal for a comprehensive end of war declaration on the table. "The fundamental problem in Washington and the media is that no one believes this is going to work. The only way to figure out how far it will go is to keep negotiating."
Wit, too, noted that "there are still U.S.-North Korea meetings taking place," something more widely covered in South Korean media than in the U.S. He said that "the objective is to create enough momentum for a successful second summit," which Vice President Mike Pence and Bolton have slated for as early as the beginning of next year. Though Wit argued that North Korea would never agree to give up its weapons of mass destruction without solid guarantees from the U.S., he maintained that Kim's greater vision of modernizing his struggling economy and liberating it from international sanctions gave him the incentive to see this peace process through.
"Right now we're in the phase where we are trying to figure out if they are serious," Wit told Newsweek. "Every indication I've seen shows they are serious."