U.S. Talks With North Korea Get Tough, Trump Administration Looks to Work With Russia and China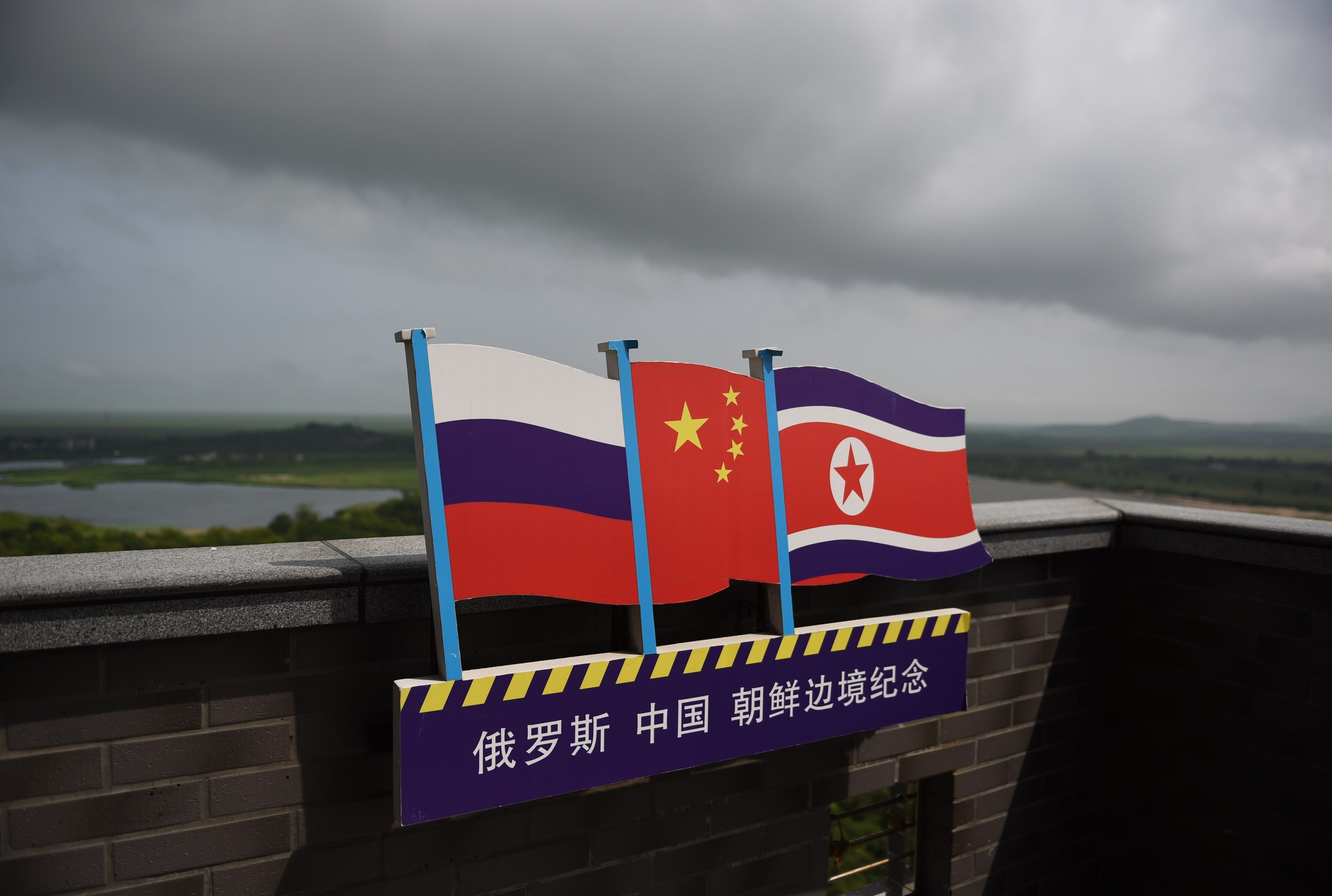 The precarious peace process between the United States and North Korea has taken a difficult turn, as a top-level meeting between diplomats was called off and the hostile rhetoric is back. At the same time, the Trump administration has looked to discuss the issue with Russia and China.
Though no official reason was given for the abrupt cancellation of a meeting set for Thursday between Secretary of State Mike Pompeo and Kim Yong Chol, the vice chairman of North Korea's ruling Workers' Party Central Committee, the news came amid a slowdown in what has been an unprecedented dialogue between the two historic enemies. President Donald Trump and his administration, though often expressing confidence in North Korean leader Kim Jong Un, have argued that the young ruler should pick up the pace of his denuclearization efforts.
North Korea has countered that it was the U.S.'s turn to make concessions after dismantling key military sites, handing over the remains of troops killed during the 1950s Korean War and releasing U.S. prisoners, among other gestures. Disregarding the notion that Washington was ready to lift sanctions on Pyongyang, U.S. Ambassador to the United Nations Nikki Haley said that "we're not going to get rid of the stick."
Later that same day, the official Korean Workers' Party Central Committee newspaper, Rodong Sinmun, published a front-page editorial urging the nationalist line of "Let's Live Our Own Way!" and marveling at the reclusive, nuclear-powered state's recent achievements in the face of foreign adversity.
"The people of Korea, who have a strong spirit of nationality and identity, will never fall for the sneaky psychological tactics of imperialists," the commentary read. "All party members and workers should strengthen their belief that our unity and national economic power are stronger than the enemy forces' sanctions and the ultimate victory is ours."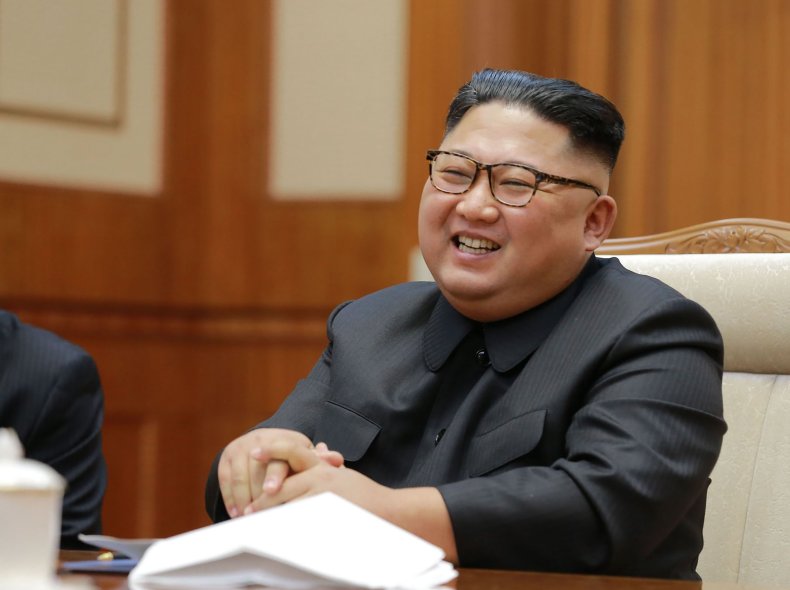 The words were some of the harshest since a diplomatic spat spurred by national security adviser John Bolton nearly derailed the debut U.S.-North Korea summit earlier this year. Since that meeting—where Kim vowed to give up the nuclear weapons his country has long argued were critical to its survival—Washington and Pyongyang have generally gotten along. It's a vastly different situation from what existed around this same time last year, when North Korea was threatening strikes on the U.S. territory of Guam and preparing to launch a third intercontinental ballistic missile.
Still, both sides have approached the talks with caution, even as U.S. ally South Korea moved forward with various inter-Korean initiatives under President Moon Jae-in. With Seoul looking to offer more in the way of sanctions relief to Pyongyang, the White House has snapped back, and Trump went as far as to state last month that South Korean officials "do nothing without our approval."
The Trump administration, however, has been keen to maintain momentum on the U.S.-North Korea peace process, one of the president's most frequent talking points in terms of his achievements in office. Amid the latest blow, in the form of Thursday's canceled meeting—a tactic used by both sides throughout their maneuvering through uncharted bilateral territory—Washington has sought to establish common ground with some other traditional foes.
On Friday, Secretary of State Mike Pompeo and Defense Secretary James Mattis met with Chinese Communist Party Foreign Affairs Director Yang Jiechi and Chinese Defense Minister Wei Fenghe in Washington at a time of heightened tensions between the economic superpowers. Despite the ongoing trade war between the two, Pompeo maintained that the U.S. was still seeking the support of North Korea's traditional ally in achieving its goal in the region.
"Even as our countries confront important differences, the bilateral relationship between the nations, our cooperation, remains essential on many, many central issues," Pompeo told reporters. "For example, I expressed in our meeting today the importance of remaining united in the pursuit of a final, fully verified denuclearization of North Korea, as agreed to by Chairman Kim in Singapore."
Pompeo urged China to uphold U.N. Security Council resolutions forbidding trade with North Korea. Washington has accused Beijing of secretly conducting restricted commerce with Pyongyang, something the Chinese government has denied. China has also criticized North Korea's nuclear ambitions, but the two nations share a common goal in wanting to limit U.S. military ambitions in the Asia-Pacific region, where Washington challenges Beijing's vast claims to the South China Sea.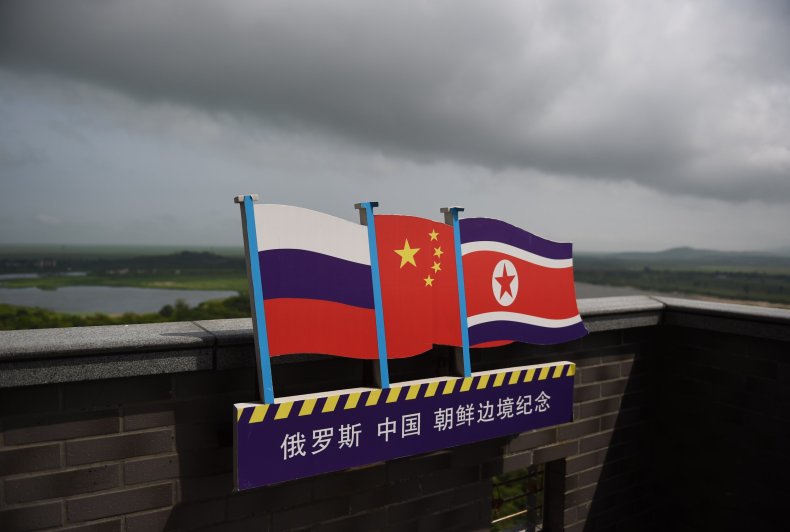 Ending years of frozen relations since Kim replaced his late father in 2011, the young leader met with Chinese President Xi Jinping in March, after Trump had accepted Kim's invitation to meet. Kim, once widely seen as a pariah, has since met with both Moon and Xi three times and Trump once—leaving out one neighboring leader who himself has staged an international rise in recent years.
Talk of a meeting between Russian President Vladimir Putin and Kim has surfaced occasionally in the past year, but no set date has been confirmed. Like China, Russia has been accused by the U.S. of breaking economic restrictions to trade with North Korea and has publicly called for an easing of sanctions as talks continued. In a conversation that the Russian Foreign Ministry noted was "initiated by the American side," Russian Deputy Foreign Minister Igor Morgulov and U.S. special representative on North Korea Stephen Biegun discussed the issue.
"The parties exchanged views on the current situation on the Korean Peninsula. It was agreed to continue to maintain contacts in the interests of an integrated solution to the problems of the subregion," the ministry said Friday in a statement.
Seoul also has engaged with Russia and praised Putin's support for settling the decades-long conflict in the region. At the first Russia-South Korea Regional Forum, held Thursday in the city of Pohang, Moon said that "through the peace of the Korean Peninsula, the government will firmly solidify the foundation for the three-way cooperation between North Korea, South Korea and Russia."
He added, "Today is the historic day in which we take the first step. It will be the spark to fuel full-scale exchange and cooperation."