North Korea's Kim Jong Un Says He Will Stop Testing Missiles Ahead of Trump Meeting
North Korean supreme leader Kim Jong Un announced Friday that he no longer wants to test nuclear weapons and ballistic missiles, reported South Korea's official Yonhap News Agency.
The statement would mark a major concession as the young leader prepares for his country's first direct meeting with a sitting U.S. president, reportedly set to take place late next month or in early June. The announcement came via state media, which said a total freeze for nuclear tests would come into effect immediately local time.
Related: North Korea Says U.S. Must Stop Defending Israel, Which is 'Destroying' Middle East
"From April 21, North Korea will stop nuclear tests and launches of intercontinental ballistic missiles," Yonhap quoted Korean Central News Agency as saying.
"The North will shut down a nuclear test site in the country's northern side to prove the vow to suspend nuclear test," it added.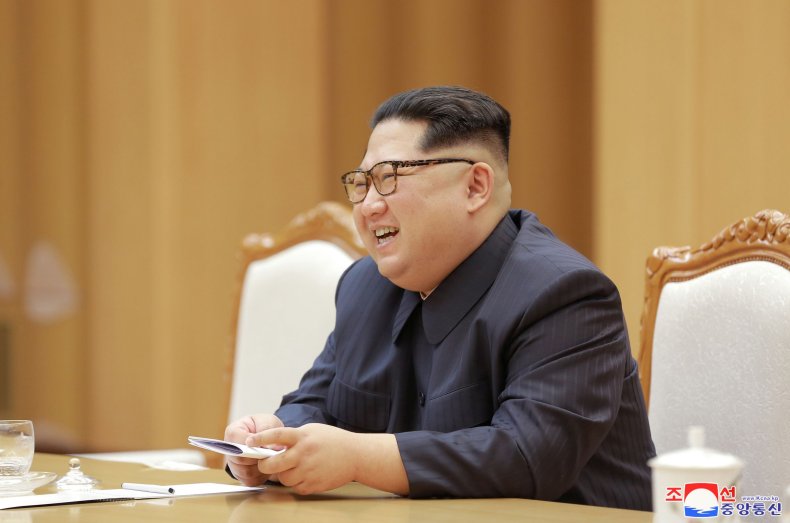 South Korean President Moon Jae-in suggested Thursday that North Korea may be willing to drop the removal of U.S. troops from the Korean Peninsula as a precondition for peace talks, which the U.S. hopes will ultimately lead to the total denuclearization of the Korean Peninsula. North Korea has developed nuclear weapons in fear of a potential U.S. invasion, but the program has earned it heavy international sanctions.
The two rival Koreas have been in a state of war since battling in the 1950s, but Kim reached out to Seoul in January in what has become the latest attempt to reconcile North Korea with its U.S.-backed rival.
President Donald Trump has said he will meet with Kim soon. "People don't realize the Korean War has not ended. It's going on right now," Trump told reporters this week.