South Korea Says North Is Not Demanding U.S. Military Withdrawal in the Peninsula
North Korea may be willing to accept the U.S. military presence in the Korean Peninsula, South Korean President Moon Jae-in said on Thursday.
Moon celebrated the resumption of dialogue with Pyongyang when, just a few months ago, "the shadow of war glimmered on the Korean Peninsula as military tensions here escalated extremely," he said at a press conference quoted in Yonhap news agency.
Ahead of his summit with North Korean leader Kim Jong Un scheduled for April 27, Moon sought to dispel any doubt as to whether Pyongyang agrees on what denuclearization means.
"I don't think denuclearization has different meanings for South and North Korea. The North is expressing a will for a complete denuclearization," he said, according to Reuters.
"They have not attached any conditions that the U.S. cannot accept, such as the withdrawal of American troops from South Korea," he added. What the North Koreans want, he said, is an "end of hostile policies against North Korea, followed by a guarantee of security."
North Korea's state-controlled media have not yet mentioned any of these issues in their reporting of the inter-Korea summit, with an article published in the ruling party's official newspaper Rodong Sinmun on Thursday focusing instead on Kim's desire for "reunification under his leadership."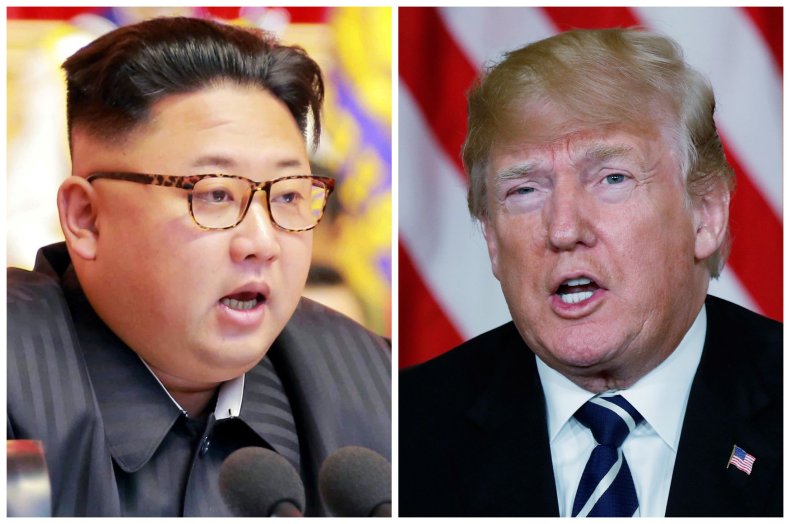 South Korea confirmed on Wednesday that Moon was seeking an agreement to end the decades-long conflict with North Korea, signing a peace treaty to follow up on the armistice signed in 1953.
The U.S. troops' presence in the peninsula and their joint military exercises with the South Korean forces, which North Korea usually protests as rehearsals for invasion, was sanctioned shortly after the armistice took effect, when the two countries signed the Mutual Defense Treaty in October 1953.
North Korea has blamed on multiple occasions the "threat" of U.S. troops as the reason why it sought to pursue nuclear capabilities—most recently in February during a session of the U.N.–sponsored Conference on Disarmament.
U.S. Disarmament Ambassador Robert Wood, who has often heard those arguments in virtue of his position, warned North Korea on Thursday of not underestimating President Donald Trump, who is planning on meeting Kim by early June.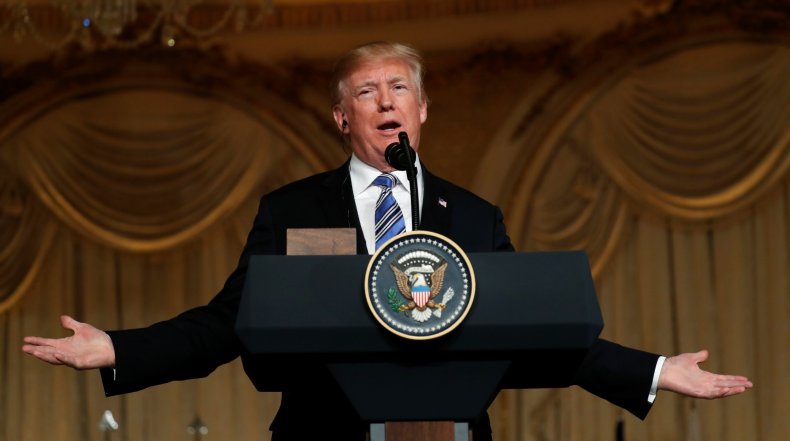 "The president is a sharp deal-maker, people should not underestimate him," he said, quoted in Reuters. Wood said the U.S. would keep enforcing U.N. sanctions to exercise maximum pressure on the regime until it takes "concrete steps" to give up its nuclear arsenal.
"The president will be going into this meeting with his eyes wide open, the U.S. is not naive about the situation," Wood added.
Trump recently discussed the North Korean summit with Japanese Prime Minister Shinzo Abe in Florida, after confirming on Wednesday that Mike Pompeo, the president's CIA Director and candidate to succeed Rex Tillerson at the State Department, traveled to Pyongyang "last week" to speak to Kim.
The New York Times' correspondent Mark Landler asked at a press conference on Wednesday about negotiations to release the three American prisoners held in North Korea. Trump said the U.S. is "fighting very diligently," for their release and that he'd be ready to "respectfully leave the meeting" with Kim in case it wasn't fruitful.