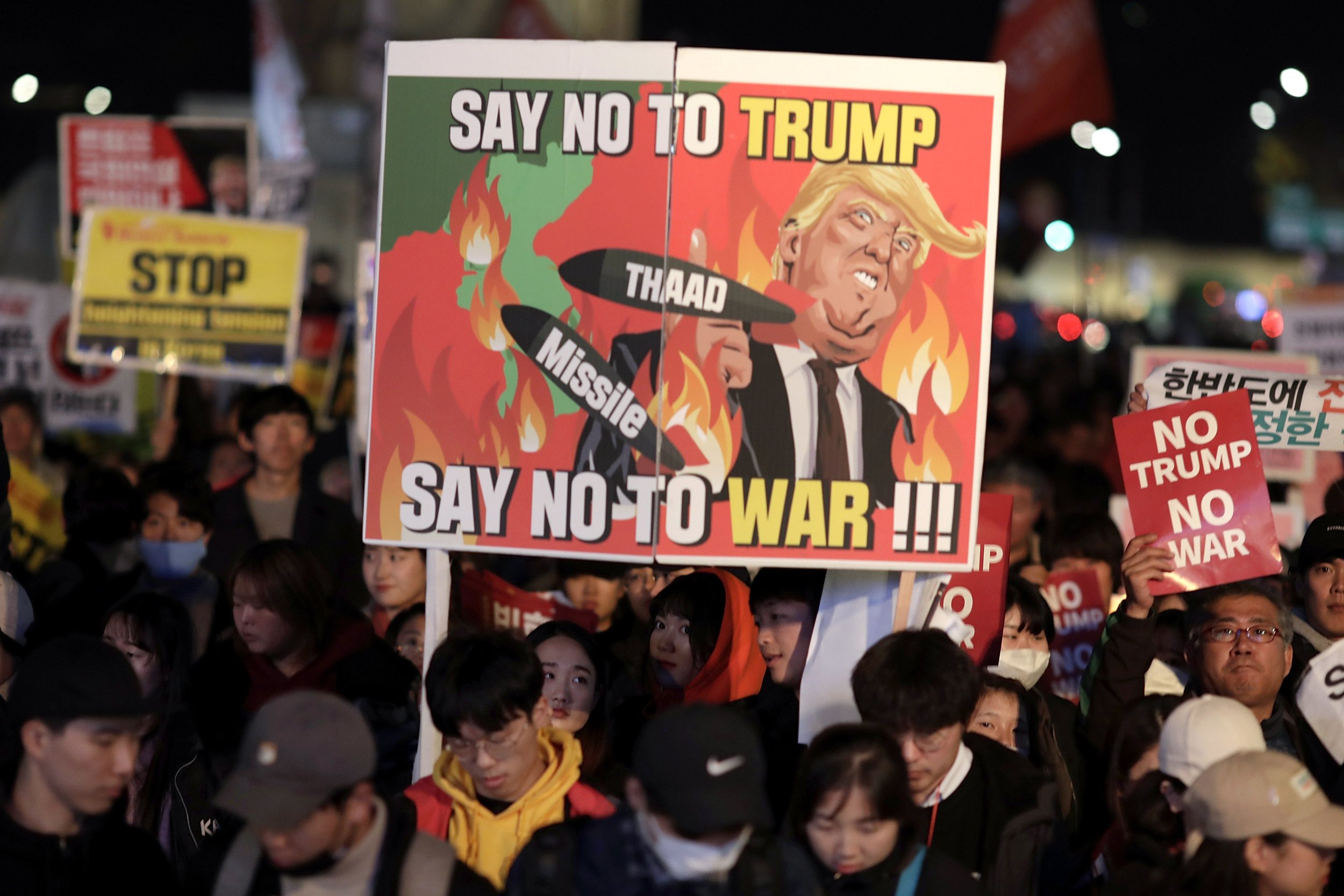 North Korea vowed to hold on to its nuclear arsenal as President Donald Trump arrived in South Korea on Tuesday.
A commentary published on the ruling party-controlled newspaper Rodong Sinmun referred to "U.S. nuclear-powered carrier strike groups massed in the waters off the Korean peninsula" as the reason the country needs a nuclear deterrent.
"The U.S. should not expect us to make any change. No matter what storm and stress and ordeals the army and people of the DPRK may face, they will pave a broad avenue to the independent development and prosperity, holding fast to the nuclear deterrent of justice," it said, using its official name, the Democratic People's Republic of Korea (DPRK).
The U.S. is planning its first joint aircraft carrier strike groups exercise in the region in a decade, including three of the seven aircraft carriers currently deployed around the world: USS Nimitz, USS Ronald Reagan, USS Theodore Roosevelt and their accompanying warships as well as the Inazuma Japanese destroyer.
Read More: What we know about Kim Jong Il's other weapons of mass destruction
The location or the date of the exercise was not specified, Reuters reported, but it will follow a two-day naval drill between the U.S., Australia and South Korea aimed to simulate the interception of shipment of weapons of mass destruction towards Pyongyang that ended on Tuesday.
Trump referred to the U.S. strategic assets deployed in Pacific at a news conference in Seoul, the second leg of his five-nation tour of Asia where he was met with both protesters and supporters, when asked about his North Korea strategy.
"We are making a lot of progress," he said, "They understand we have unparalleled strength. There has never been strength like it. We sent three of the largest aircraft carriers in the world and they're now positioned, we have a nuclear submarine, we have many things happening that we hope—we hope to God we never have to use."
Ever since the speech to the U.N. General Assembly in which Trump threatened to "totally destroy" North Korea, the country's state-controlled media have been referring to the president as an "old lunatic" who would start a war with the country at a moment's notice.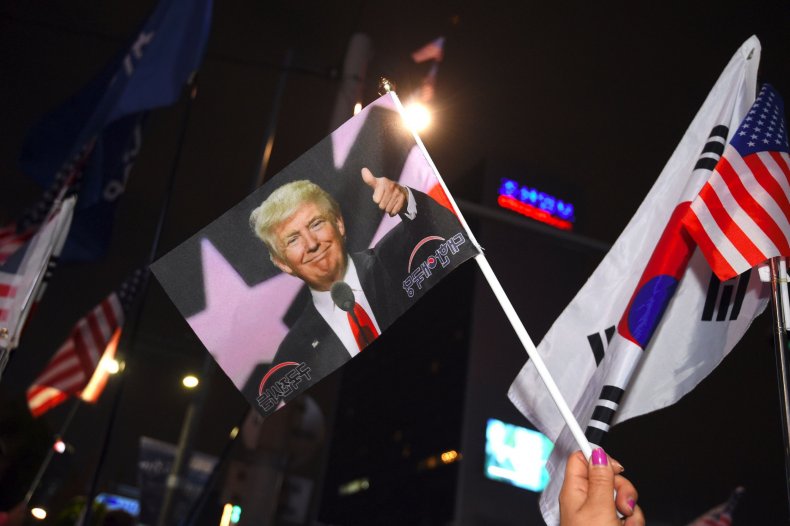 But in Seoul, Trump told the press conference it was North Korean ruler Kim Jong Un who was "needlessly" threatening the lives of millions of people and that he wished the North Korean regime would renounce nuclear weapons and return to the negotiating table.
"I really believe it makes sense for North Korea come to the table and make a deal that is good for North Korean people and the people of the world. I do see certain movements, yes, but let's see what happens," the president said.