Kim Jong Un's Sister Warns US Military Drills Will Raise Tensions With North Korea
Days after North and South Korea reopened communication lines in an attempt to improve ties, Kim Jong Un's sister warned that annual military drills between South Korean and U.S. troops scheduled in August could undermine prospects for a better relationship between the two countries.
The North Korean leader's sister, Kim Yo Jong, said Sunday scheduled military exercises could raise tensions and "seriously undermine" efforts to restore trust between the Koreas.
"For some days I have been hearing an unpleasant story that joint military exercises between the South Korean army and the U.S. forces could go ahead as scheduled," Kim Yo Jong said Sunday, according to the Associated Press.
"I view this as an undesirable prelude which seriously undermines the will of the top leaders of the North and the South wishing to see a step taken toward restoring mutual trust and which further beclouds the way ahead of the North-South relations," she added.
Kim Yo Jong then continued by saying: "Our government and army will closely follow whether the South Korean side stages hostile war exercises in August or makes other bold decision."
Military exercises between South Korea and the U.S. have long been a source of tension on the Korean Peninsula, with North Korea frequently calling them invasive and responding with their own missile tests.
Though Seoul and Washington said the drills are only defensive, South Korea and the U.S. have canceled or downsized some of the exercises over the past few years in an effort to support diplomatic ties.
On Thursday, Boo Seung-Chan, a spokesman at South Korea's Defense Ministry, said Seoul and Washington were reviewing factors such as the COVID-19 pandemic and efforts to achieve denuclearization on the Korean Peninsula to determine whether or not to carry out next month's drills, the AP reported.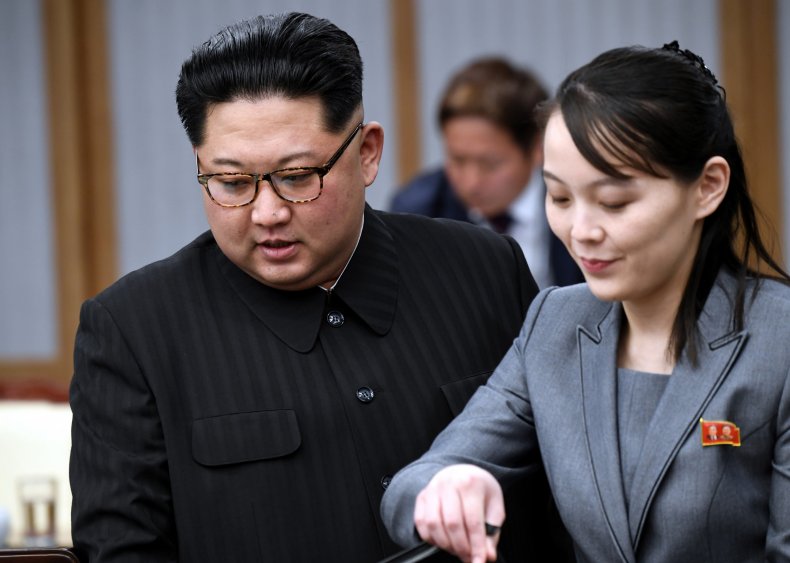 Kim Yo Jong's statements Sunday came just days after North and South Korea reopened ​military cross-border communication hotlines after a nearly 14-month freeze out, with the North saying it wanted to improve ties "as early as possible."
That decision came after the North cut off all communications with South Korea last June, after stating it had no need to continue communications with a country it labeled an "enemy."
The U.S. responded to the reopening of communications lines by calling the efforts "a positive step" in the "restoration of inter-Korean communication."
"I'll say that the U.S. supports inter-Korean dialogue and engagement, and of course welcomes today's announcement of restoration of inter-Korean communication lines, and we certainly believe that this is a positive step," State Department spokesperson Jalina Porter said during a press conference last week.
"I'll also say that diplomacy and dialogue are essential to achieving complete denuclearization and establishing permanent peace on the Korean Peninsula."
Nonetheless, Kim Yo Jong said last week the reopening of communication lines does not necessarily constitute bigger reconciliation steps such as a meeting between the nations leaders. According to the AP, Kim Yo Jong warned that "hasty speculation and groundless interpretation will only bring despair."
Newsweek contacted the White House for additional comment, but did not hear back in time for publication.