Jury Sex Tape Comments About Kim Kardashian 'Unacceptable'—Lawyer
Kim Kardashian's sex tape was joked about in court by a potential juror in comments that have been deemed "unacceptable" by a lawyer.
The reality television star is in court for the family's pending trial against Blac Chyna.
Kim Kardashian appeared alongside her mother Kris Jenner and her sisters Khloe Kardashian and Kylie Jenner in a Los Angeles courtroom on Monday.
The famous family are defendants in a lawsuit brought by Blac Chyna, the ex-fiancee of their brother, Rob Kardashian.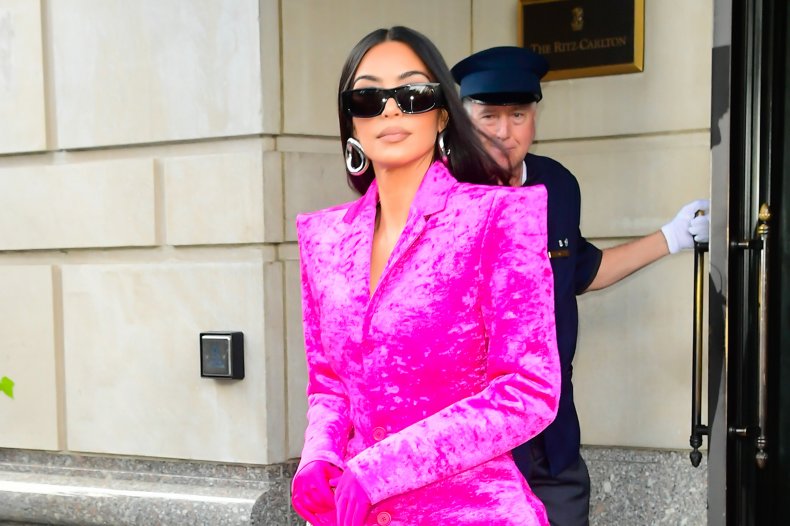 Blac Chyna—whose given name is Angela Renée White—is suing the family for $100 million and has alleged that they defamed her and interfered with her contracts, eventually leading to her reality TV show being canceled.
The family has denied all wrongdoing and has counterclaimed that Blac Chyna was violent towards Rob Kardashian, with whom she shares a five-year-old daughter, Dream.
For the trial, two groups of potential jurors were asked questions to determine if they were able to serve unbiasedly on the trial.
However, during jury selection, one potential juror mentioned Kim Kardashian's infamous sex tape from her relationship with Ray J.
According to Page Six, the potential juror was a man aged in his 50s or 60s who said he would not be able to remain unbiased if selected for the jury because he had seen Kardashian's sex tape.
"I have watched [Kim] Kardashian's sex tape, and I don't think I can be impartial on this case," the man said, which reportedly elicited laughter from the other potential jurors.
The man then reiterated to the judge that he could not serve as a juror because he would be "replaying that sex tape over and over again" in his head.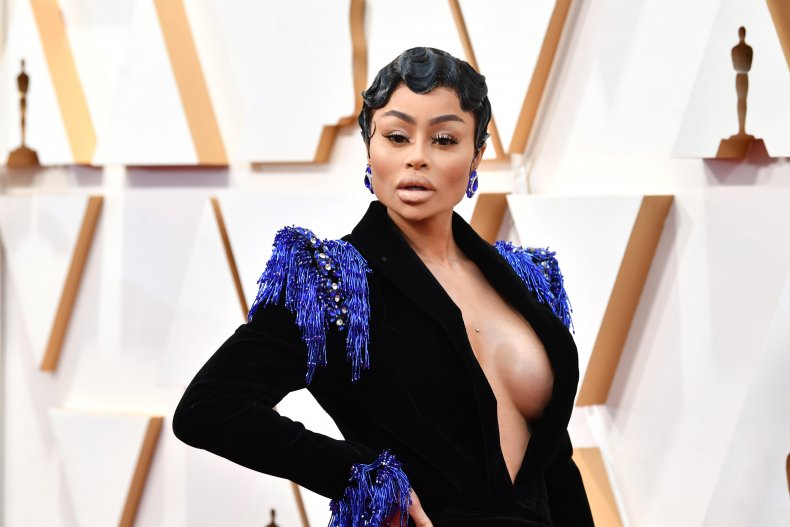 A lawyer who specializes in revenge porn cases has said that such comments from a juror are "unacceptable."
"In respect of the comments made by a potential juror, my personal view is that it is entirely unacceptable for a juror to be making such comments, especially given the reaction from the said comment," said Manjinder Singh Kang, director of Kang & Co Solicitors in the U.K.
"It would appear that Kim Kardashian was seen as a laughing stock which can have long-term mental health repercussions, especially for those people in the public eye," Kang explained.
The lawyer explained that the juror should have expressed these concerns in writing to a judge to avoid causing Kardashian embarrassment in this manner, and to avoid influencing other potential jurors.
"If a juror had concerns, these concerns should have been raised with the judge in written format in order to avoid any embarrassment," he said.
"The comments appear to have influenced the jury, in light of their reaction, which could also have long-term repercussions on the weight they give to certain evidence."
The discourse around Kim Kardashian's sex tape has remerged with the release of her new show The Kardashians on Hulu last week.
The SKIMS fashion brand co-founder discovered her young son Saint playing a game that featured a joke about the tape.
"The last thing I want as a mom is my past to be brought up 20 years later," Kardashian said in the episode confessional.
"This is really embarrassing and I need to deal with it. Had my son been a little bit older and been able to read, I would have been mortified. I died inside."