Kim Kardashian Crypto Bust: How Great Depression Law Was Used to Charge Her
Kim Kardashian has agreed to a settlement with the Securities and Exchange Commission (SEC) connected to allegations she promoted a crypto asset security sold by EthereumMax without disclosing the payment she had received.
According to an October 3 release from the SEC, Kardashian, 41, settled the charges without admitting to or denying the allegations.
She will pay $1.26 million in penalties, disgorgement (repayment of profits from illegal transactions) and interest, and she has agreed to cooperate with the agency's ongoing investigation.
The SEC alleged that Kardashian failed to disclose a $250,000 payment to publish a post on her Instagram account promoting EthereumMax's crypto asset security EMAX tokens.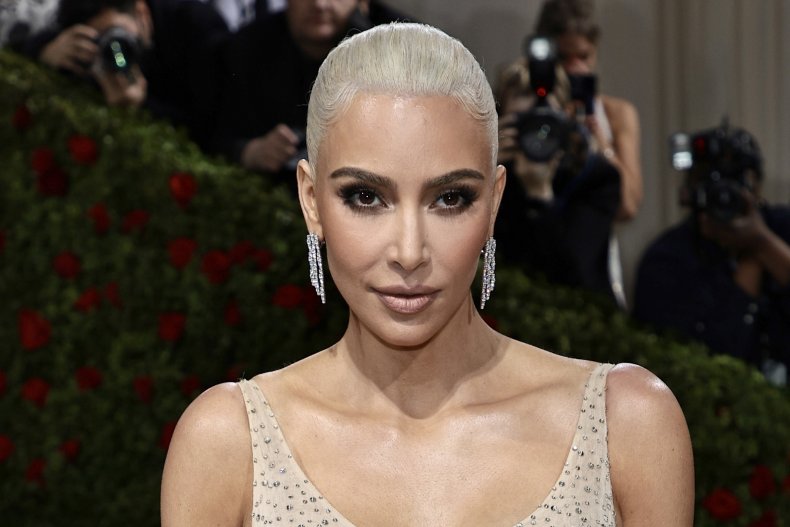 "This case is a reminder that, when celebrities or influencers endorse investment opportunities, including crypto asset securities, it doesn't mean that those investment products are right for all investors," said SEC Chair Gary Gensler in a statement. "We encourage investors to consider an investment's potential risks and opportunities in light of their own financial goals."
"Ms. Kardashian's case also serves as a reminder to celebrities and others that the law requires them to disclose to the public when and how much they are paid to promote investing in securities," Gensler added.
In a tweet about the charges, Gensler wrote: "Today @SECGov, we charged Kim Kardashian for unlawfully touting a crypto security. This case is a reminder that, when celebrities / influencers endorse investment opps, including crypto asset securities, it doesn't mean those investment products are right for all investors."
"The federal securities laws are clear that any celebrity or other individual who promotes a crypto asset security must disclose the nature, source, and amount of compensation they received in exchange for the promotion," said Gurbir Grewal, director of the SEC's Division of Enforcement, in a statement.
"Investors are entitled to know whether the publicity of a security is unbiased, and Ms. Kardashian failed to disclose this information," Grewal added.
Newsweek has reached out to Kardashian's representative for comment.
The Securities Act of 1933
In an interview on CNBC's Squawk Box on October 3, Gensler explained how a decades-old law dating back to the Great Depression era was used to charge Kardashian.
"Congress passed a law many decades ago called the Securities Act, and it was to protect the public and part of that law said that if you tout the stock, you need to disclose not only that you're getting paid but also the amount," he explained. "So the source and the nature of those payments."
"This was to protect the public," he went on. "This law was passed in the 1930s. We've brought these types of cases over the decades, but even in the last five years. With regard to crypto, it's really important that the public understands if somebody is touting a crypto security token that are they getting paid and how much they are getting paid."
The Securities Act of 1933 served as Congress' first move toward tacking securities fraud, with the legislation primarily targeting those who issued or sold securities.
While issuers seek to attract investors in a bid to raise money to fund projects or expansions, they are required under the law to disclose material information to ensure that fraudulent information or practices are employed in the process.
The goal is to ensure that wholly accurate information is provided to potential investors so that they can make informed decisions before parting with their assets.
Kim Kardashian's Lawyer Speaks Out
After the charges against Kardashian were announced, a lawyer representing Kardashian, who is worth an estimated $1.8 billion, told Newsweek that she has been cooperating with the investigation.
"Kardashian fully cooperated with the SEC from the very beginning and she remains willing to do whatever she can to assist the SEC in this matter," read the statement from attorney Michael Rhodes. "She wanted to get this matter behind her to avoid a protracted dispute.
"The agreement she reached with the SEC allows her to do that so that she can move forward with her many different business pursuits."
Back in January, Kardashian was named in a class-action lawsuit alongside former NBA star Paul Pierce and boxer Floyd Mayweather accusing them of using their fame to promote EthereumMax as part of a larger scheme to defraud investors, per the suit.
According to the lawsuit, those endorsements were allegedly part of a broader scheme by EthereumMax's creators to inflate the price of the token before selling it off, popularly referred to as a pump and dump.
The lawsuit states that the digital coin's creators, Steve Gentile and Giovanni Perone, sold their holdings of EthereumMax "for substantial profits."
In June of last year, Kardashian promoted EthereumMax, posting an ad for the cryptocurrency on her Instagram Stories.
"Are you guys into crypto???? This is not financial advice but sharing what my friends just told me about the Ethereum Max token!" the ad read.
"A few minutes ago Ethereum Max burned 400 trillion tokens—literally 50 percent of their admin wallet, giving back to the entire e-max community."
Kardashian's post also encouraged viewers to "Swipe up to join the e-Max community."
According to the BBC, the lawsuit said that Pierce promoted EthereumMax in a "widely discussed" Twitter post in May 2021, while Mayweather's June 2021 boxing match with Logan Paul was also used to promote the coin.