Kim Kardashian Joins Controversial World of Private Equity With New Fund
Kim Kardashian is joining the world of private equity with her latest business venture.
The reality TV star and entrepreneur has her finger in many pies, including her shapewear brand Skims, a skin care line, TV shows, brand deals and a law degree. Now she is getting into investing, teaming up with Jay Sammons, a former Carlyle Group partner, to launch a private equity firm that will focus on investing in and building consumer and media businesses.
The firm, to be called SKKY Partners, will focus on making investments across a variety of industries, including entertainment businesses, consumer products, hospitality, luxury and digital commerce, a Kardashian representative said.
Kardashian and Sammons will serve as co-founders and co-managing partners, while her mother, Kris Jenner, will serve as a partner at the firm, the representative confirmed to Newsweek.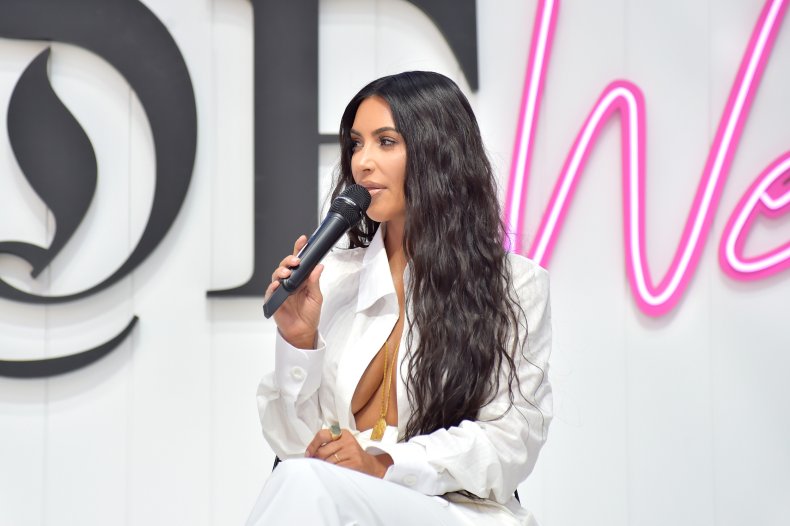 "The exciting part is to sit down with these founders and figure out what their dream is," Kardashian said in a statement sent to Newsweek. "I want to support what that is, not change who they are in their DNA, but just support and get them to a different level."
Sammons said that he has been "privileged to spend my career partnering with the founders and leaders of some of the most influential and culturally groundbreaking consumer brands of our time."
He continued, "Now, in partnership with Kim and Kris, I look forward to building SKKY into the leading private equity firm that backs the next generation of innovative, disruptive consumer businesses and brands."
Sammons most recent role was the Carlyle Group's global head of consumer, media and retail operations. Newsweek reached out to Sammons through one of his other business ventures for further comment.
According to the statement, SKYY plans to utilize the "unique and complementary backgrounds" of its founders to "accelerate value creation in a portfolio of high-growth consumer and media businesses."
What Is Private Equity?
Private equity involves investment partnerships that buy and manage companies before selling them. The term refers to investment funds that invest in or acquire private companies that are not listed on a public stock exchange.
Private equity "invests capital in companies that are perceived to have growth potential and then works with these companies to expand or turn around the business," according to the American Investment Council.
Why Is Private Equity Controversial?
In recent years, private equity has made headlines in the pop culture world in relation to Taylor Swift.
In 2020, the singer announced that the rights to her first six albums had been sold by her former producer, Scooter Braun, to a private equity firm. The two had been engaged in a long-term dispute over the rights to her original recordings, known as masters.
In an open letter posted to social media, Swift told her fans that, under the deal, Braun would continue to profit from her old music catalog without her owning the rights. As a result, Swift began to rerecord all of her old albums.
In another case, Toys 'R' Us was bought by two private equity firms and a real estate firm in 2005. But the toy store chain, under crushing debt, was shut down in 2018 and filed for bankruptcy.