What Is a Baby Bar? What the Exam Means for Kim Kardashian's Future as a Lawyer
Kim Kardashian announced Monday that she passed California's "baby bar" exam after two years of studying and three attempts at taking the test, putting her one step closer to achieving her goal of becoming a lawyer.
"I passed the baby bar exam!!!!!," Kardashian wrote in a lengthy Instagram post. "Looking in the mirror, I am really proud of the woman looking back today in the reflection. For anyone who doesn't know my law school journey, know this wasn't easy or handed to me."
What Is The 'Baby Bar'?
The "baby bar" exam, also known as the First-Year Law Students' Examination, is a one-day test given to law students twice a year, according to the California State Bar website.
The exam is taken by first-year law students who are attending a "degree program at a State Bar-unaccredited registered law school, through the Law Office Study Program and those without two years of college work attending a Committee of Bar Examiners- or an American Bar Association-accredited law school," according to the site.
In California, prospective lawyers can take an alternative path to a traditional law school known as "reading the law," or apprenticing with a practicing lawyer or judge. Kardashian is working to become a lawyer this way through four years of studying, and passing the baby bar exam signifies the end of her first year.
"In California, the way I'm studying law you need to take 2 bar exams, this was just the first one but with the harder pass rate," she explained on Monday. "I was told by top lawyers that this was a close to impossible journey and harder than the traditional law school route but it was my only option and it feels so so sooooo good to be here and on my way to achieving my goals."
The 41-year-old Keeping Up With The Kardashians star disclosed that she had failed the exam the three previous times she had taken it. One of those times, she said she had COVID-19 and ran a 104-degree fever.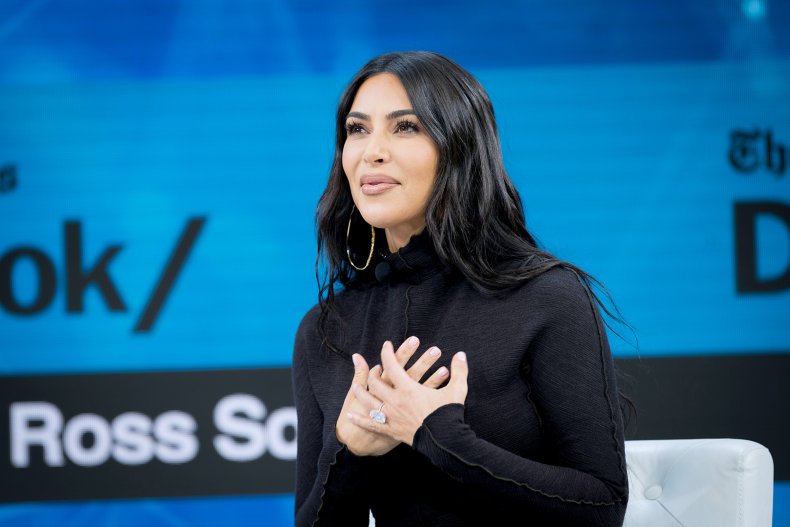 "Bottom line is don't ever give up even when you are holding on by a thread, you can do it!!!!! Set your mind to it and get it done because it feels soooooo good once you get to the other side!" she added.
Kardashian, whose father was famed attorney Robert Kardashian, has said that her goal is to ultimately open a law firm focused on prison reform. She noted that she was inspired to pursue law after getting involved in the case of Alice Marie Johnson, a grandmother who was serving life in prison in Alabama for a nonviolent drug conviction.
She previously said she hopes to sit the California bar exam in 2022.