Taylor Swift Responds to Scooter Braun's Recent Sale of Her Masters
Taylor Swift is shedding light on the sale of her old Masters.
On Monday, Scooter Braun, whose Ithaca Holdings LLC acquired Big Machine Label Group and their assets, sold the rights to Swift's first six albums. An investment fund which remains unnamed at the time, reportedly spent upwards of $300 million for the Old Masters, and the deal was closed earlier this month.
Swift gave her fans an update about how things were going on her end. "Been getting a lot of questions about the recent sale of my old masters. I hope this clears things up," she tweeted on Monday evening. She shared two screenshots; one was a note she wrote, and the letter she wrote to the private equity group who purchased her music.
Swift revealed she was expected to sign an NDA that would essentially silence her. The singer's legal team deemed it abnormal, and she declined. She also said that that she was approached by private equity company, Shamrock Holdings, but declined to work with them since Braun would still profit from her work.
She also told fans that she began re-recording her old albums, calling it "exciting and creatively fulfilling."
As for the letter she sent the private equity company who acquired her music, she said she would be unable to work with them, knowing Braun would still profit from her assets. However, she expressed interest with working with them if they ever were separate from Braun and his associates.
Braun's beef with Swift stretches over the past year and a half. The company previously bought the Grammy winner's old label in June 2019. In turn, Swift claimed that she was blindsided from the move, and wrote a lengthy blog post about, calling Braun a bully. "All I could think about was the incessant, manipulative bullying I've received at his hands for years," she wrote at the time on Tumblr.
"This is my worst case scenario. This is what happens when you sign a deal at fifteen to someone for whom the term 'loyalty' is clearly just a contractual concept. And when that man says 'Music has value', he means its value is beholden to men who had no part in creating it."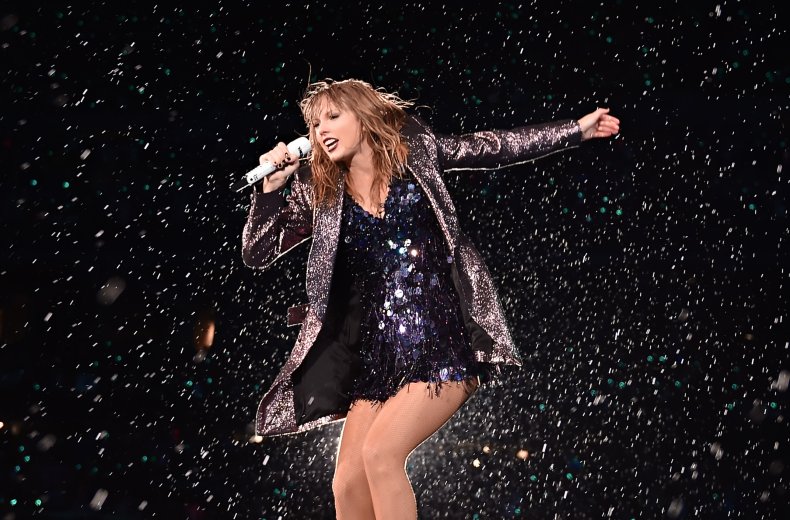 In response, Braun wrote an open letter where he claimed that Swift did know about his buying of her record label, and published text messages between them. "Taylor had every chance in the world to own not just her master recordings, but every video, photograph, everything associated to her career. She chose to leave," he claimed.
Before the American Music Awards in 2019, where Swift was slated to receive the Artist of the Decade Award, she was told she couldn't perform her old music for the ceremony.
"Scott Borchetta told my team that they'll allow me to use my music only if I do these things: If I agree to not re-record copycat versions of my songs next year (which is something I'm both legally allowed to do and looking forward to) and also told my team that I need to stop talking about him and Scooter Braun," she wrote at the time.
Big Machine made an agreement with the AMAs, allowing her to perform her music live.
Swift took the time to gush about Republic, her current record label, during her acceptance speech at the 2019 American Music Awards. "This album really felt like a new beginning and I also really love my record label Universal and Republic," she said of Lover. At the time, it was the only album that she owned as her own.