Kim Kardashian, Cory Booker, Others React to Stitt's Julius Jones Sentence Clemency
Oklahoma Governor Kevin Stitt announced on Thursday that he would commute the death sentence of Julius Jones, a 41-year-old Black man who was convicted of murder but has maintained his innocence.
Jones was convicted of the 1999 murder of businessman Paul Howell who was shot while sitting in his parked car outside the home of his parents. Christopher Jordan, a former high school friend of Jones, was convicted for serving as the "getaway" driver. However, Jones claims that Jordan committed the crime and framed him for it.
The case received renewed attention in 2018 after the Viola Davis-produced documentary series The Last Defense profiled his case. In the series, filmmakers focus on evidence that could have implicated Jordan which they report attorneys failed to present.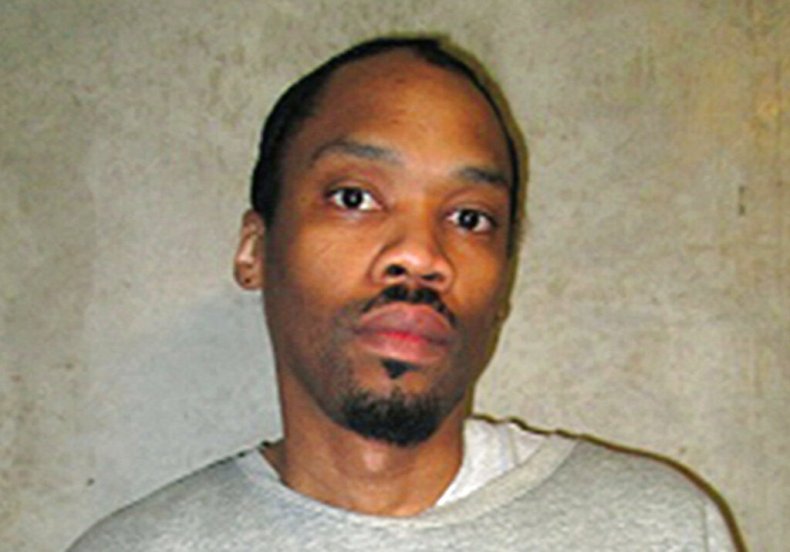 As the planned November 18 execution date for Jones drew near, a Change.org petition calling on Stitt to commute his sentence garnered over 6.5 million signatures. And many of America's most prominent influencers, actors, athletes, and activists came out in support of Jones.
Today, upon news of Stitt's decision, these individuals released statements on Twitter sharing their thoughts on the ruling and raising concerns over what work they believe still needs to be done.
"Thank you so much Governor Stitt for commuting Julius Jones sentence to life without parole and stopping his execution today," Kim Kardashian tweeted. "I'm so grateful to everyone who used their voice and helped to save Julius's life today."
Kardashian, who is working toward earning her law degree and has become involved in prison reform issues in recent years, said she was on the phone with Jones earlier today. She shared a story that while they were on the phone, Jones was offered anti-anxiety pills commonly given to death row inmates before their execution. He declined to take them.
Jones told Kardashian he did not take them because he had a "clear conscience" and was at peace knowing he was innocent. He told Kardashian to share his message to "always make sure you are doing the right thing." Had he not hung out with "the wrong crowd" he feels he would be in a different position today, she said.
In addition to Kardashian, actor Mandy Patinkin, who has been vocal in his support of Jones and active in sharing messages crafted by the Justice for Julius organization, tweeted a message thanking those who voiced their concerns over the issue.
"Thank you every person who took time to raise your voice. Julius Jones will not be executed by the state of Oklahoma!" he tweeted.
Despite this victory, Jones remains behind bars without the possibility of parole. Oklahoma Attorney General Mike Hunter voiced a statement where he said he remained firm in his stance that the court made the right decision in finding Jones guilty of murder. For the activists who disagree, the work continues.
"I'm truly thankful that #JuliusJones will not be executed," minister and activist Bernice King, the youngest child of Martin Luther King Jr., tweeted. "@GovStitt did order ineligibility to apply for a commutation, pardon, or parole for the rest of his life. So the work for justice continues. Very importantly and most urgently, we must abolish the death penalty."
Democratic New Jersey Senator Cory Booker offered similar remarks:
"This is the right decision, but the work goes on—we must continue to push for justice for Julius Jones and end the moral obscenity that is the death penalty. Thank you to the activists and advocates who made this moment possible."