Kim Kardashian Makes It a Point to Hire Black Women, Says Others Should Too
Kim Kardashian West is hoping to set an example for other businesses. The KKW Beauty mogul says she uses Black models for her makeup line, and other companies should follow her lead. Amid the global conversation about systemic racism, many companies are taking steps forward in fighting against inequality and creating a more inclusive space.
"We've had the privilege of photographing the most gorgeous black models since launching @kkwbeauty 3 years ago," the reality star Tweeted on July 7. "I'm so grateful for their creative collaborations and I encourage other brands to book these incredible women for jobs in the future."
The Twitter thread included 31 photographs of the Black models Kardashian worked with, and mentioned which agencies they were associated with, to make booking them even easier.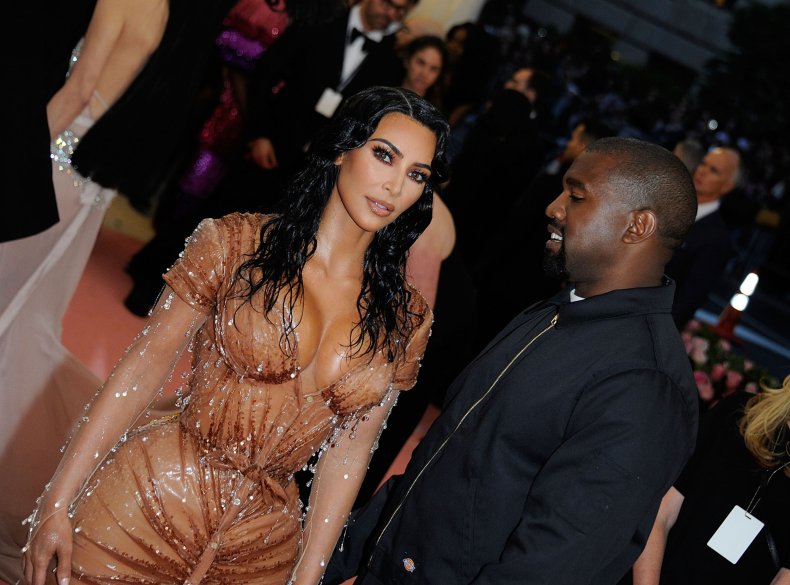 Users were thrilled to see Kardashian make inclusive decisions when it comes to the models she uses for her beauty company.
"Kim K doing more for inclusivity in the beauty community in a single tweet than Tyra Banks ever did in umpteen seasons of ANTM," one fan wrote. "Thank you for giving them the recognition they deserve," another chimed in.
Kardashian has been outspoken about inclusivity for her makeup line, along with her shapewear line. In June 2019, she launched the line after a controversial naming process, where she was called out for cultural appropriation. Kardashian finally settled on the name SKIMS. It was available in sizes XXS to 5X, nine different skin tones and 28 cup sizes when it launched.
Not long after the launch, Kardashian hired Alice Marie Johnson, a former inmate, to model the shapewear line. Johnson was serving a life sentence for a first-time, non-violent drug offense. However, the reality star stepped in and asked President Donald Trump for clemency when visiting the White House in May 2018. Johnson was released the next month, after served 22 years. In a video obtained by Entertainment Tonight, Johnson said she loved how confident SKIMS made her feel, and that it made her "feel free."
More recently, told Good Morning America in February that she wanted her shapewear to fit every body, while promoting SKIMS' partnership with Nordstrom.
"I would always cut up my own shapewear. I would dye them. I would put them in a sink and put tea bags and coffee bags to make them a little bit darker skin tone," she explained. "So if I couldn't find shapewear that was my skin tone, what is my daughter going to find when she grows up and needs shapewear?"
Kardashian added that the solution was to create an inclusive shapewear line for all body types and skin tones. "So I wanted to make a variety of a shade range that I didn't feel like was out there in the marketplace, and I've always worn shapewear so I just wanted to modernize it and make it a little more comfortable and more durable," she added, noting that she "put so much into it."
Newsweek did not receive comment from Kim Kardashian at the time of publication.