Kim Kardashian Was 'Struggling Privately' Months Before Kanye Divorce, Says Khloe
Kim Kardashian was "struggling privately" in the months before she filed for divorce from husband Kanye West, her sister Khloe Kardashian said.
The reality TV star filed for a divorce in February, a representative of Kardashian confirmed to Newsweek at the time.
The A-list duo dated for two years before tying the knot in 2014. They share four children together: North (7), Saint (5), Chicago (3) and Psalm (2).
During Thursday night's episode of Keeping Up With The Kardashians, which was filmed prior to news of the divorce, Kim Kardashian is seen getting worked up over a plate of cookies.
"Did I not say no to these cookies? Like, they have to be taken away. I gained 15 lbs, like, this is a joke. I'm gonna throw them in the toilet," she said.
Kim Kardashian's sister Kendall Jenner then advised the businesswoman to control herself.
After clarifying that she is not joking and is really not able to eat the cookies, Kim Kardashian said: "Where's my room? I just want to go to my room and never come out."
The shot then cuts to the model's younger sister Khloe Kardashian talking to the audience about her sibling's relationship struggle.
"Kim has been struggling privately behind camera about her relationship and it's tough because Kim is clearly redirecting so much of her frustration and sadness and anger," she explained. "And, you know, sometimes you just take things out on something that has nothing to do with what you're going through."
She also revealed that the couple had a "big fight" before the family jetted off to Lake Tahoe.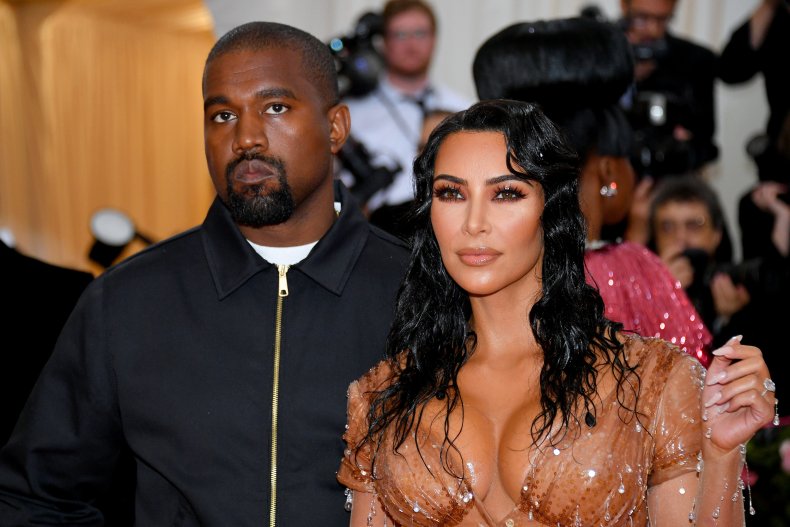 A clip of a teary-eyed Kim Kardashian opening up to her sisters following the incident is then shared with viewers.
"I honestly can't do this anymore," she said. "Why am I still in this like, place where I'm stuck for years? Like, he goes and moves to a different state, every year, I have to be together so I can raise the kids, you know?"
The model then went on to praise West for being an "amazing father", adding that he deserves a wife who is able to support his every move and travel with him everywhere.
News of Kardashian and rapper West's divorce came after a tumultuous year for the couple.
In 2020, the "Follow God" hitmaker garnered controversy after he entered the presidential race. At the time, Kardashian did not appear to publicly endorse him.
The news stirred concern among fans, which resulted in Kim Kardashian speaking out about West's bipolar diagnosis.
Keeping Up With The Kardashians is gearing up to air its final episode on June 10, on E!, after 20 seasons and 14 years on air.