Kim Kardashian-West Is Meeting With President Trump Today and Her Fans Aren't All Happy About It
President Donald Trump is scheduled to meet with Kim Kardashian-West at the White House to discuss his latest reformations to the criminal justice system. Twitter users, however, were not too thrilled when the 39-year-old reality star shared news about Trump reducing the prison sentences of three incarcerated women.
Reportedly at tonight's White House event, Kardashian-West and Trump will be joined by three former prisoners: Tynice Nichole Hall, Crystal Munoz, and Judith Negron. Trump has reduced their sentences and allowed them to be released from prison. On the condition of remaining anonymous, two officials revealed to USA Today that the socialite would be visiting the White House, but the event had not been made public.
Over on her Twitter feed, Kardashian-West shared the news of the three women in question. She also praised Alice Marie Johnson, the author of After Life: My Journey From Incarceration to Freedom, for her contributions. On June 6, 2018, Trump commuted Johnson's life sentence after the first-time drug offender served 21 years in prison for attempted possession of cocaine, conspiracy to possess cocaine, and money laundering.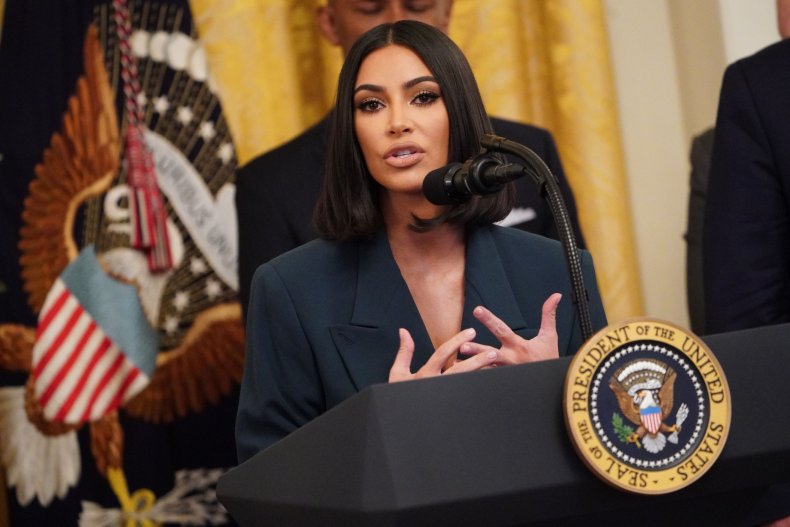 The Keeping Up With The Kardashians star tweeted, "President Trump commuted the sentences of three really deserving women. I didn't hear much about it in the news, so I wanted to share with you their stores!"
Kardashian-West Added, "I have the pleasure of spending the day with these women today along with Alice Marie Johnson, who helped to pick these women."
Fans of the television star were not too thrilled with the news:
Vernon Wes said, "Love you Kim but we have zero respect for a man who imprisons thousands of children and forced them to sleep in cells."
Will McGee tweeted, "'Didn't hear much about it in the news.' We don't have news reporting anymore, we have propaganda by establishment media and the bureaucracy."
Jasmine Ariel argued, "Kim as happy as we are about this. There are people dying from a virus that Trump is not prepared for. That's what the media is focusing on right now."
Netra pointed out the irony, "Don't get us wrong. We are happy that these woman are out, but don't just use your platform to give this man praise. Also tweet about the craziness that we have been through as well."