Former Kim Kardashian App Employee Speaks Out Over Work Ethic Remark
Kim Kardashian's advice that women should "get your f****** ass up and work" has been challenged by a journalist who once worked alongside the star's family.
The reality star and businesswoman, 41, sparked controversy when she and her family—mother, Kris Jenner and sisters, Khloé and Kourtney Kardashian—sat down for an interview with Variety to discuss their upcoming Hulu series The Kardashians.
"I have the best advice for women in business," the mother of four said. "Get your f****** ass up and work. It seems like nobody wants to work these days."
Her statement ignited a wave of backlash across social media, prompting freelance beauty journalist Jessica DeFino to state that she barely earned enough to get by when she worked alongside the star's family on their now-defunct apps.
Taking to Twitter in reaction to the controversial quote, DeFino wrote: "I was an editor on the Kardashian apps in 2015 in LA, worked days nights & weekends, could only afford groceries from the 99 Cents Only Store, called out 'sick' more than once bc I couldn't put gas in my car to get to the office, & was reprimanded for freelancing on the side."
According to her LinkedIn page, DeFino worked as an assistant editor on Khloé Kardashian's app at Whalerock Industries between May 2015 and July 2016. Her resume states that she "launched all 5 Kardashian Official Apps" and served as a ghostwriter for Khloé Kardashian and her half-sister Kendall Jenner's apps.
All five Kardashian-Jenner sisters, including Kylie Jenner, had paid subscription apps on the platform, where they shared insights into their lives.
Recounting her experience of working for the company, DeFino accused the glamorous women she came across of pushing "an impossible standard of beauty."
She wrote: "The wildest thing about that job: I saw firsthand how the most famous women in the world Frankensteined an impossible standard of beauty, pushed the rest of us to 'keep up' with them, weaponized that standard of beauty to sell products, and *still* never felt good enough."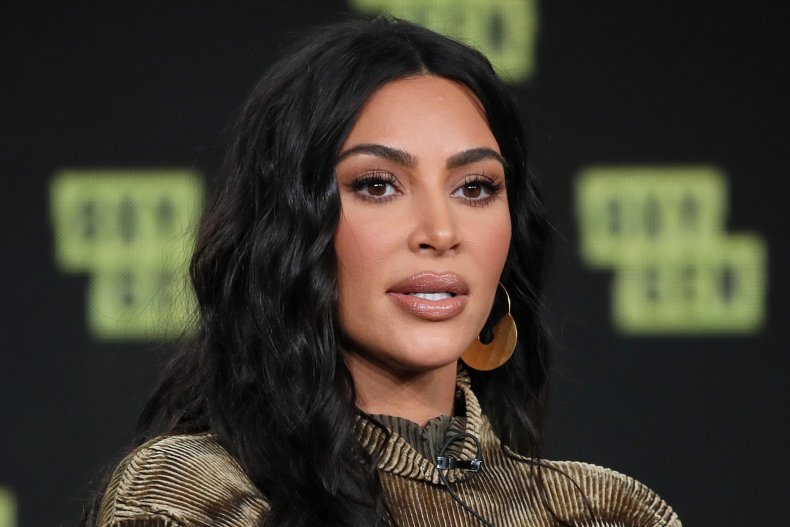 The Kardashian-Jenner sisters eventually announced in December 2018 that they would be stepping away from their apps from the following year.
"We've had an incredible experience connecting with all of you through our apps these past few years but have made the difficult decision to no longer continue updating in 2019," Kim Kardashian said in a statement. "We truly hope you've enjoyed this journey as much as we have, and we look forward to what's ahead."
Newsweek has contacted representatives of Kim Kardashian and Whalerock Industries for comment.
Kim Kardashian's comments to Variety prompted an onslaught of criticism from countless others on Twitter, with The Good Place star Jameela Jamil stating that the Los Angeles native started her career from a privileged position.
"I think if you grew up in Beverly Hills with super successful parents in what was simply a smaller mansion... nobody needs to hear your thoughts on success/work ethic," Jamil wrote. "This same 24 hours in the day s*** is a nightmare. 99.9% of the world grew up with a VERY different 24 hours."
While Jamil gave credit to Kim Kardashian and others in her family for launching "super impressive" business ventures, she argued that celebrating one's success should not involve the condemnation of others.
"They shouldn't be asked about their secret to success," Jamil added on Instagram. "They shouldn't answer those questions. It's all obvious to everyone, and I hope nobody holds themselves to the standards of people who were raised by millionaires.
"Just take the money, use it for good and chill the f*** out when lecturing others about grind and hustle. And learn how to brag without putting others down who have less...
"This is not just a Kim problem. This is a general problem of the media allowing/encouraging celebrities who grew up wealthy to 'give advice' to people who have 100th their opportunity, it comes off every time anyone does it as extremely tone deaf, elitist and patronizing. We just have to stop altogether with everyone. She isn't the first one to say this stuff: but she should be the last."