Kimberly Guilfoyle the Latest in Trump's Inner Circle to Catch Coronavirus
Kimberly Guilfoyle, the girlfriend of Donald Trump Jr., has become the latest person within the orbit of the U.S. president to test positive for the coronavirus.
Guilfoyle had traveled to South Dakota for President Donald Trump's high-profile speech at Mt. Rushmore on Friday, although she did not attend when she got the positive result, The New York Times reported.
A source told the paper she did not travel on Air Force One and was the only person in her traveling group who tested positive for the virus, for which she displayed no symptoms. Those who are in proximity to the president are routinely screened for the disease.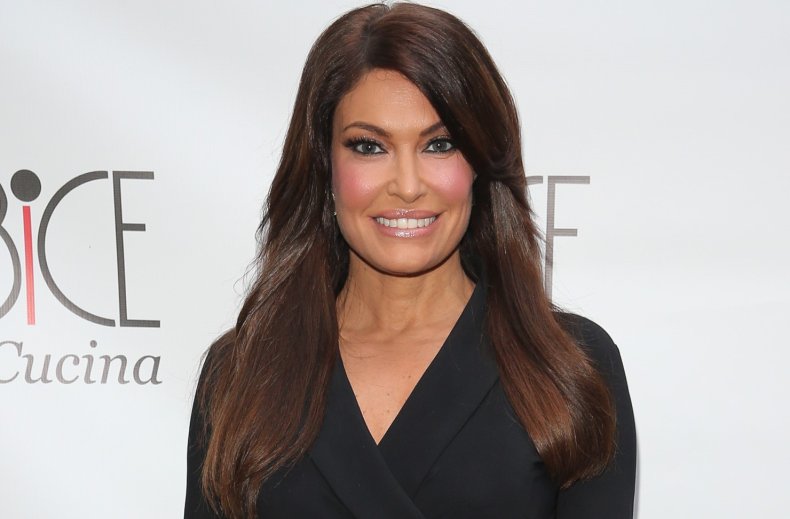 Sergio Gor, chief of staff for the Trump Victory Finance Committee, said in a statement that following the test, she was "immediately isolated to limit any exposure."
"She's doing well, and will be retested to ensure the diagnosis is correct since she's asymptomatic, but as a precaution will cancel all upcoming events."
"Donald Trump Jr. was tested negative, but as a precaution is also self isolating and is canceling all public events," Gor added.
The ex-wife of Democratic California Gov. Gavin Newsom, Guilfoyle, 51, is a former Fox News host, and is the national chair of Trump Victory Finance Committee 2020. She often headlines fundraising events together with the president's son.
She is the third person in possible proximity to the president known to have contracted the virus, following earlier positive tests for Trump's personal valet and the press secretary for Vice President Mike Pence.
Guilfoyle attended Trump's rally last month in Tulsa, Oklahoma, an event which had alarmed public health experts who warned of the dangers of having such a large gathering of people while there was a spike in coronavirus cases.
Some of Trump's campaign staff and Secret Service personnel have also tested positive before and since then, The Times reported. Former Republican presidential candidate Herman Cain who was also at the rally said he had been hospitalized with the virus.
Last week, Trump Jr. suggested people should take precautions during the Republican National Convention in Florida in August to curb the disease, telling Fox News: "You know, I don't think it's too complicated to wear a mask or wash your hands, follow basic hygiene protocols." President Trump has so far refused to wear a face mask.
During his speech on Friday, Trump took aim at protesters tearing down statues of Confederate soldiers and other controversial historical figures.
"Our nation is witnessing a merciless campaign to wipe out our history, defame our heroes, erase our values and indoctrinate our children," the president said.