'Kingkiller Chronicle' Author Patrick Rothfuss Shares a Glimpse of His 'Doors of Stone' Writing Ritual
"This keyboard has seen some shit, y'all," The Kingkiller Chronicle author Patrick Rothfuss captioned a photo of his yellowed, 30-year-old Model M keyboard (originally manufactured by IBM, beginning in 1984) in a recent blog post.
Similar to George R.R. Martin with Game of Thrones fans, Rothfuss is endlessly pestered about his progress on the third book of his Kingkiller Chronicle, the highly anticipated sequel to The Name of The Wind and The Wise Man's Fear, currently titled The Doors of Stone.
He's been remarkably candid in his responses, admitting when " the writing isn't going well," describing his approach to writers' block and comparing the third book to a car engine under repair: the parts are all there, he's trying to find how they best fit together. Rarer are insights into the labor of writing itself. His worn keyboard attests to writing as more than a mental act.
"I typically write late at night, because it's quiet and there are fewer distractions," Rothfuss told Newsweek. "I'm pretty no frills."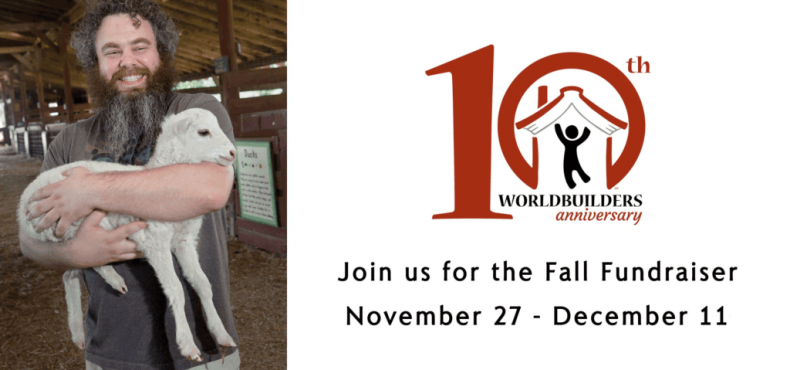 ( How to help Heifer International and win awesome prizes as part of Rothfuss' Worldbuilders fundraiser, which runs through Dec. 11. )
Rothfuss attributed his writing habits to a simple motive—"I hate and fear change"—but it's easy to see in his choices a hint of ritual, cementing the practices that lead him to his debut, The Name of The Wind.
He nicked his wooden chair from college 20 years ago. His desk is still a piece of plywood laid over two filing cabinets. "I keep feeling like I should upgrade, but this has been working okay for me so far," Rothfuss said.
The Doors of Stone is being written under vastly different conditions. Rothfuss is now a public figure, with all the pressures of fandom and Hollywood has brought to bear. (Lin-Manuel Miranda is producing a Kingkiller movie.) But while he has little control over his celebrity, he can at least ensure that The Kingkiller Chronicle 's conclusion will be crafted using the same tools as the rest of the trilogy.
Most important is that keyboard. "I honestly don't understand how people can get any productive work done on a laptop," Rothfuss said. "Typing on a laptop computer is this gummy, limp feeling, kind of like pushing my fingers on the surface of a slug."
"This old keyboard: it clicks," Rothfuss said. "I type on this keyboard and I feel really powerful and effective."
But mostly, "it's just what I'm used to," Rothfuss said. "I'm, above all things, a creature of habit."