From the moment the major sport leagues were suspended due to the coronavirus pandemic, players and fans were warned that when sport will eventually return, it may well do so behind closed doors. The prospect of playing in empty ball parks, arenas and stadiums may have to be the price to have the NBA and NHL back up and running and to allow the MLB season to finally begin at some stage.
At the same time, a number of players have already made clear playing behind closed doors would be far from ideal, as nothing can replace the atmosphere generated by the fans.
Minnesota Vikings quarterback Kirk Cousins, however, has bucked the trend and admitted playing football without fans could be refreshing for players.
Cousins explained he had not yet given much thought to the prospect of playing behind closed doors, but suggested that should it come to pass, he would not be particularly disappointed with the arrangement.
"Honestly, we practice every day in an empty grass area and pump in fake crowd noise for away games," Cousins said on Tuesday on a conference call with NFL media.
"But more often than not, you're used to it. Organized Team Activities practices don't have a lot of pomp and circumstance to them.
"So honestly, to go out and just play the game would kind of be refreshing, a breath of fresh air, to just let us know that we don't have to have all the smoke and the fire. We can just play football. So as long as we're playing the game, I won't have a lot of complaints, and hopefully if it's still not returned to normal, we can find a way to make it work."
While the NBA and NHL have been suspended indefinitely and the MLB has postponed the beginning of its regular season to a yet-to-be-determined date because of the coronavirus pandemic, the NFL remains adamant the season will begin as scheduled on September 10.
The league has been forced to hold the draft remotely later this month as opposed to having its planned extravaganza in Las Vegas, but with the regular season still five months away executives remain confident the NFL will avoid the fate met by its counterparts.
"That's our expectation," NFL's general counsel, Jeff Pash told reporters on a conference call during a media earlier this month, when asked whether the NFL remained on track to get underway as scheduled.
"Am I certain of that? I'm not certain I'll be here tomorrow. But I'm planning on it, and in the same way, we're planning on having a full season.
"All of our focus, has been on a normal, traditional season, starting on time, playing in front of fans, in our regular stadiums, and going through a full 16-game regular season and a full set of playoffs. That's our focus."
On Tuesday, President Donald Trump told reporters sports will play a crucial role in bringing life back to normal in the U.S.
"We want to get our sports back," Trump said as he addressed the media in the Rose Garden at the White House. "So importantly. [...] We have to get our sports back. I'm tired of watching baseball games that are 14-years old.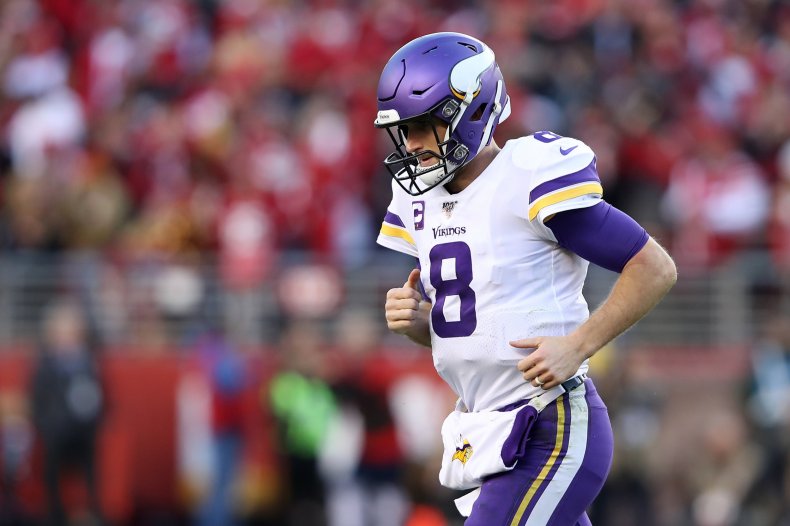 Uncommon Knowledge
Newsweek is committed to challenging conventional wisdom and finding connections in the search for common ground.
Newsweek is committed to challenging conventional wisdom and finding connections in the search for common ground.
About the writer
Dan Cancian is currently a reporter for Newsweek based in London, England. Prior to joining Newsweek in January 2018, he was a news and business reporter at International Business Times UK. Dan has also written for The Guardian and The Observer.