Kirk Douglas Dead: Michael Douglas Reveals Sweet Message to His Father on 103rd Birthday
Kirk Douglas, the legendary actor best known for the movie Spartacus, and the father of actor Michael Douglas, has died aged 103.
Michael Douglas broke the news of his father's death Wednesday to People, along with his brothers, Joel and Peter Douglas.
"It is with tremendous sadness that my brothers and I announce that Kirk Douglas left us today at the age of 103," said Michael Douglas in the statement. "To the world, he was a legend, an actor from the golden age of movies who lived well into his golden years, a humanitarian whose commitment to justice and the causes he believed in set a standard for all of us to aspire to."
"But to me and my brothers Joel and Peter he was simply Dad, to Catherine, a wonderful father-in-law, to his grandchildren and great grandchild their loving grandfather, and to his wife Anne, a wonderful husband.
"Kirk's life was well lived, and he leaves a legacy in film that will endure for generations to come, and a history as a renowned philanthropist who worked to aid the public and bring peace to the planet," said Michael Douglas.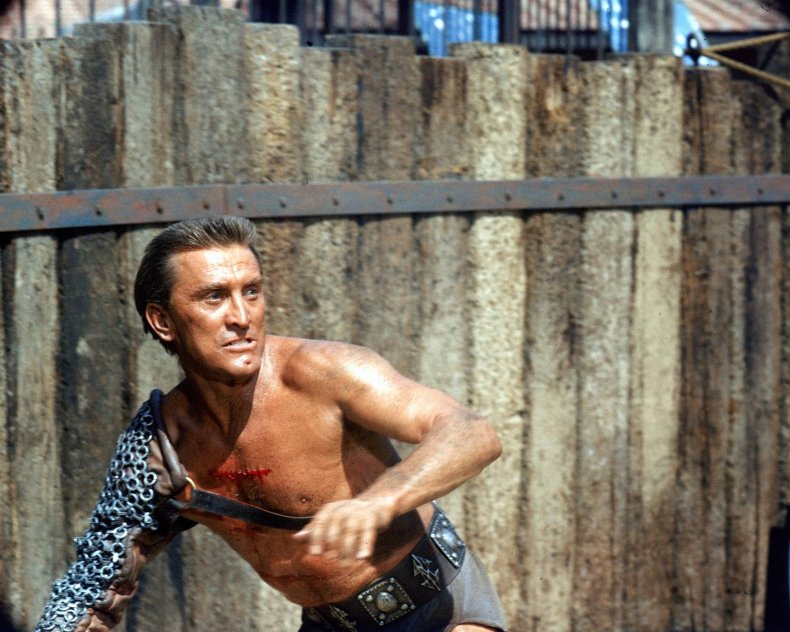 Michael Douglas, 75, also revealed the sweet message he gave his father on his final birthday, when he turned 103 in December. "Let me end with the words I told him on his last birthday and which will always remain true. 'Dad- I love you so much and I am so proud to be your son,'" said the actor.
Kirk Douglas is survived by his three sons and his wife, Anne, to whom he was married for 66 years.
The actor, part of Hollywood's gilded golden age, received three Oscar nominations throughout his career, including for the 1949 movie Champion, 1952's The Bad and the Beautiful and 1956's Lust for Life. Although he never won an Academy Award, Douglas was awarded an honorary Oscar for lifetime achievement in 1996. He was also bestowed with a similar award from the Golden Globes, the Cecil B. DeMile Award, in 1968.
Douglas was also honored with the Presidential Medal of Freedom in 1981 by President Jimmy Carter.
In 2008, on the cusp of turning 92, Kirk Douglas wrote for Newsweek about getting older. "'Grow old along with me!/The best is yet to be,/ The last of life, for which the first was made.' The poet Robert Browning wrote that when he was young," said Douglas. "I am old and better qualified to vouch for the truth of those words. Old age, if you're lucky enough to reach it, is a unique experience in life. You have to find the key to dealing with old age."