Will Kirsten Gillibrand Become the First Woman President in 2020 After Saying Bill Clinton Should've Resigned?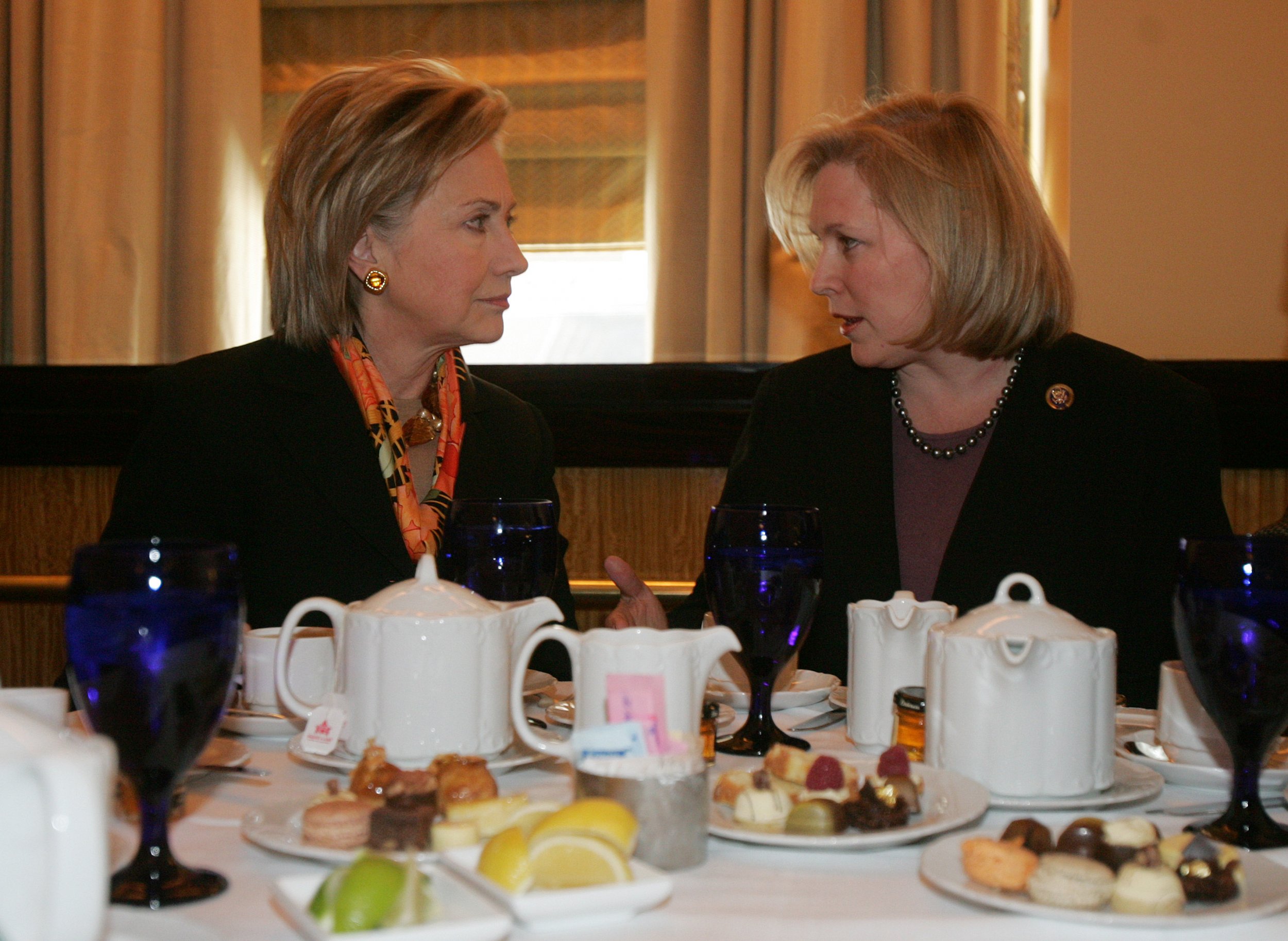 Kirsten Gillibrand occupies Hillary Clinton's old Senate seat, campaigned for her in 2016 and was eagerly supported by Bill Clinton in her political infancy. She has also been outspoken about sexual assault and is a leading Democratic hopeful for the 2020 election, when she hopes to become the first woman president. On Thursday, she appeared to make a decision about where her priorities lie.
Related: Donald Trump, just like Bill Clinton, could be impeached, thanks to women and sexual misconduct
"Yes, I think that is the appropriate response," Gillibrand said when asked by The New York Times whether Clinton should have resigned as president when his sexual encounters with White House intern Monica Lewinsky were revealed almost two decades ago.
"Things have changed today, and I think under those circumstances there should be a very different reaction," she added.
With those words, Gillibrand became the most high-profile Democrat yet to censure a man whose influence over the party is encapsulated by his nickname: The Big Dog. For someone who has been so closely intertwined with the Clintons throughout her political career, it was an extraordinary statement.
The statement came at a time when the topic of sexual misconduct is reverberating around Capitol Hill—as it is around almost every sector in the United States. Indeed, Gillibrand made the remarks on the same day that Democratic Senator Al Franken became the latest big name to be accused of sexual assault and harassment.
After allegations surfaced that Franken forcibly kissed and groped without consent a radio host during a 2006 USO tour, for which he swiftly apologized, Gillibrand again put party loyalty to one side to condemn her colleague's actions.
"It's very disturbing," Gillibrand said. "I was very disappointed. But it's important that survivors are coming out and speaking truth to power and telling their stories."
Amid a growing national conversation about the pervasiveness of sexual misconduct, Gillibrand has set herself apart as a leader in taking a stand on the issue. As she potentially hopes to stand out among what looks set to be an unprecedentedly crowded Democratic field for 2020, the move, calculated or not, could pay major dividends.
It also carries significant risk. Even though Bill Clinton has been out of office for 17 years and his wife suffered indignation with last year's election loss to Donald Trump, the Clintons remain a huge force in Democratic politics. At the very least, Gillibrand has endangered potential support from many lucrative donors. As former Clinton adviser—and the man who played the role of Trump in 2016 debate preparations—Philippe Reines warned, "Interesting strategy for 2020 primaries. Best of luck."