Kirsten Titus Exposes Men Sending Hate Messages Over Instagram Story
Popular content creator Kirsten Titus recently shared many hateful messages about her skin after she posted an Instagram story with her wearing eyeshadow.
With almost 6 million followers on TikTok, Titus posts a variety of videos including beauty routines, recent trends and food videos. This time, she showed TikTok what men have sent to her over a story she posted on Instagram. Since being posted, the video has received 527,000 likes and has been seen over 3.9 million times.
"ugh i love men," she hilariously captioned the video.
"Men fascinate me," Titus smiled before getting into her reasoning, "I posted this picture to my Instagram story literally just three hours ago, and I don't know why but it really set off the Y chromosome and I'm going to read to you some of the DMs that I received from the male specimen because WHAT?"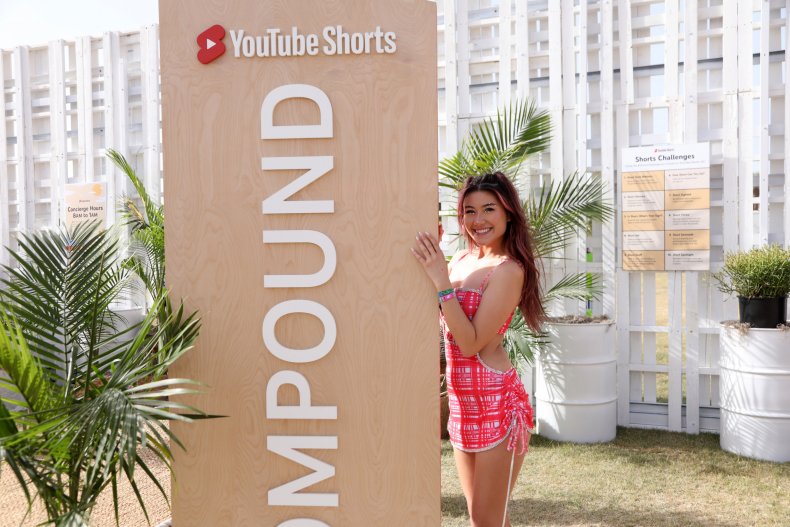 Displaying screenshots of anonymous men's comments, she jokingly read each one aloud.
"your cute but you really should stop using the filter because it's deceiving lowki," one read.
To their response, she replied, "By filters, I think he meant makeup but anyway, at least I'm keeping it lowkey."
Another direct message was sent by a man who wrote that they followed her on TikTok because of how she "poorly cut that fruit." Then, they commented on how she "needed to get her life together" and how she looked old by wearing glitter.
"Some of them are just so extra that it's actually funny," she exclaimed.
Some of the responses shown in the video were claiming that she had bad skin, saying she wasn't good at makeup, and how she would "wear more makeup."
At the end of the video, she encourages her women followers to follow her on Instagram to help get rid of the negative ones.
TikTok users were quick to comment.
"why are they so mad," one commenter asked, who received 57,000 likes.
"girl why you blocking their names. go ahead and share with the class," another user pointed out.
Titus replied, "For legal purposes I was told I can't show but also idk but also I dnt wanna get sued."
"why are they so emotional omg," a Tiktok user asked.
"YOUR SKIN IS LITERALLY CLEAR??? Do they not know what clear skin looks like I'm so confused," one user praised.
"why is it so hard for people to be nice lmao," exclaimed another commenter.
Newsweek reached out to Titus for comment.