'Game of Thrones': Jon Snow Is Still Dead, Insists Kit Harington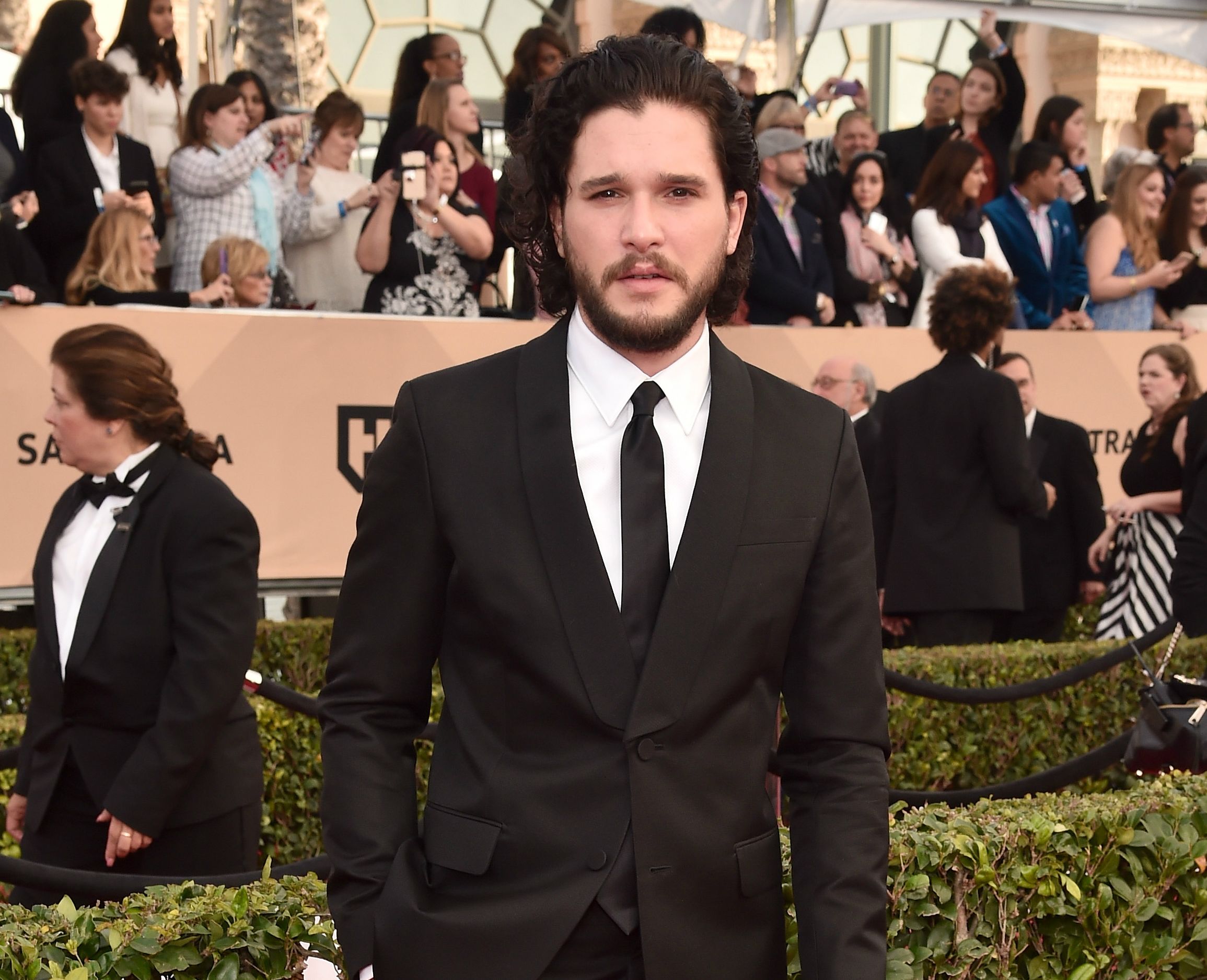 Kit Harington is continuing to talk about his role, or lack thereof, in the new season of Game of Thrones—but is he just trying to throw fans off the scent?
Reasserting that he will only be seen as a dead body in the sixth season, after his character Jon Snow was stabbed to death by his Night's Watch comrades at the end of Season 5, Harington told The Sunday Times Culture magazine: "I had to be a dead body in Northern Ireland.
"You can't just forget that he's actually dead. I had to be a dead body. So there was a certain amount of filming that had to be done."
The 29-year-old star then joked: "I'm bloody good at playing a dead body. It was some of my best work."
As for the seemingly endless speculation that we haven't seen the last of Jon Snow alive, Harington concluded: "I've finished Thrones , I have, I've died."
If it sounds like Harington doth protest too much that's because a trailer for Season 6 released earlier in March appears to hint at a revival for Snow.
Fans have inferred from the clip that the fan favorite could be brought back to life by the Red Priestess, Melisandre. It's certainly curious that Davos Seaworth has taken it upon himself to protect Snow's dead body instead of burying it or burning it.
Elsewhere in the Season 6 trailer, viewers have pondered whether a figure resembling the long-haired actor in a battle scene could in fact be a very much alive Jon Snow. Being dead would make horse-riding awfully difficult, no?
But for now Harington is sticking to his story: Jon Snow is dead. That much is certainly true, yes, but whether he remains dead is still in question.
Game of Thrones Season 6 launches on April 24 on HBO in the U.S. and April 25 on Sky Atlantic in the U.K.