KKK Recruitment Letters Found Throughout Virginia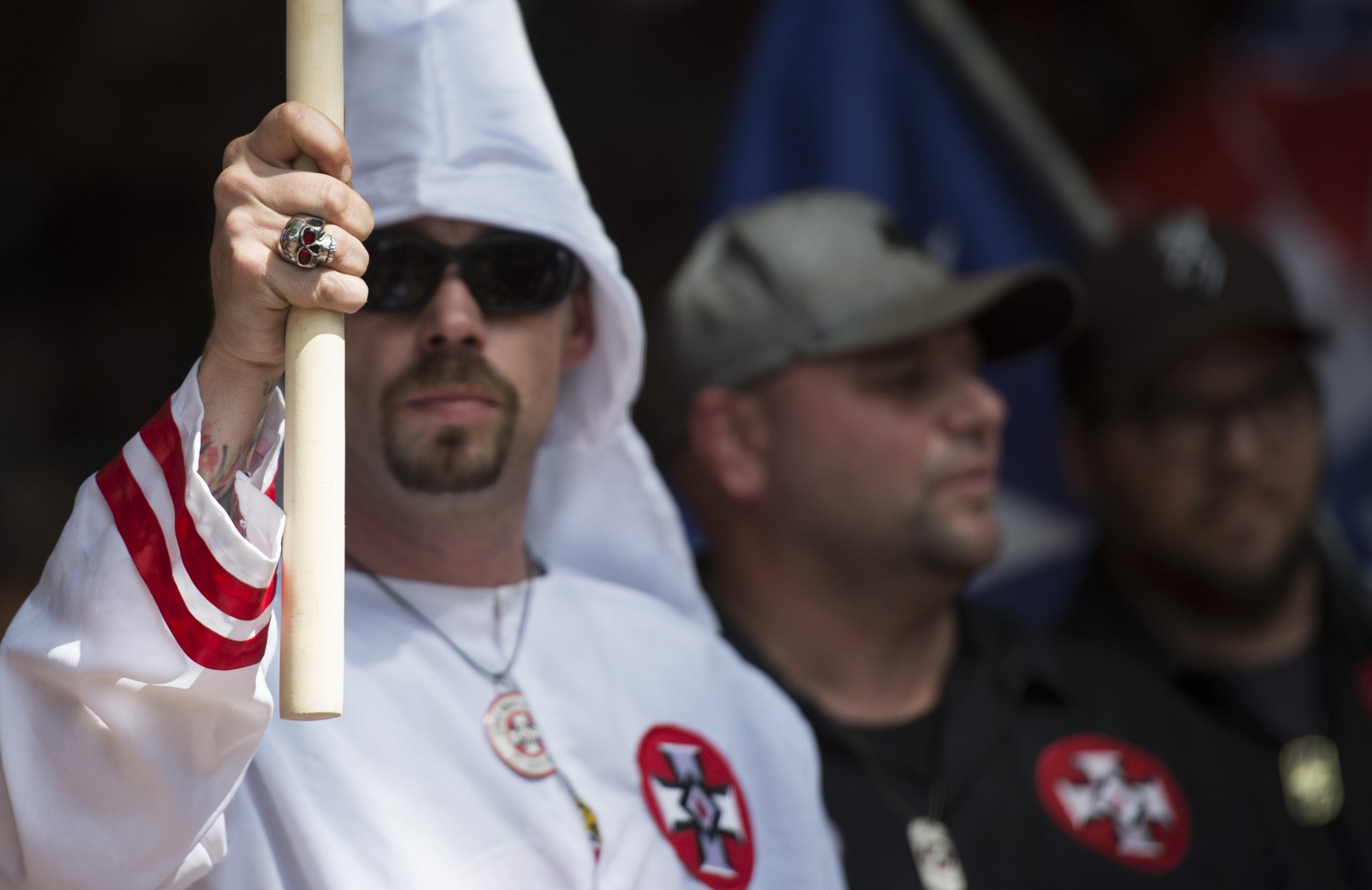 Police in Virginia are investigating following the discovery of several bags containing Ku Klux Klan recruitment pamphlets, which appear to have been thrown from moving vehicles.
The "hate propaganda" was found at the ends of driveways across the Gainesville and Bristow areas, and appeared to have been distributed at random.
According to Prince William County Police, the bags also contained birdseed in an apparent attempt to weigh them down after they were thrown overnight from a vehicle between July 7 and July 8.
Police said the leaflets did not contain any specific threats and did not appear to target anyone in the neighborhoods.
"It's quite clear that when fascists and white supremacists organize, they're doing it with an end goal in mind, and that goal is ethnic cleansing," Lee Carter, a member of the Virginia House of Delegates who represents Manassas, told WTOP.
"The most important way to fight back is to get to know the people in your community, get organized and make it perfectly clear that those hateful ideologies will never be welcome here."
Police are also investigating a similar incident that occurred on April 28 after KKK fliers, also found in bags weighted down with birdseed, were found on several residential lawns in the Triangle area of Prince William County, Virginia.
The letters, which included anti-Semitic and anti–African American language, again appeared to have been thrown at random. But some were found on the properties of black families.
Police said in both incidents no suspicious persons or vehicles were reported in the area.
In late April, KKK recruitment letters and DVDs started to appear in the Virginia town of Colonial Beach.
During their attempt to cover the incident, loca lnewspaper The Westmoreland News came under heavy criticism for running a full copy of the KKK letters on its front page to illustrate its story.
The publication of the letter, which included a racist and anti-Semitic language, resulted in readers calling for a boycott of the paper, despite the front page also including a disclaimer that the paper does not "condone or support any branch of the Loyal White Knights, or the KKK."
The Westmoreland News eventually ran a front page apology to its readers over the incident.
"In an effort to provide coverage of the literature and communicate to residents its contents, we included an image of the flyer that was distributed," it said.
"Our intention was to alert neighbors of the threatening nature of the materials being dropped at nearby homes. We sincerely apologize for making the mistake of printing the flyer in its entirety and in no way support its message."
Fliers have also recently appeared across the city of Manassas, promoting the Texas-based Neo-Nazi Patriot Front, reports The Washington Post.