Knife-Wielding Suspect in Panda Mask Followed Woman Home Before Stabbing Babysitter: Police
A man in a panda mask allegedly followed an Oregon woman to her home and attacked her with a knife, according to police.
The suspect parked his vehicle several doors down from the woman, whose name has not been released, as she returned to her home in Eugene, Oregon, on Friday night. As she exited the vehicle, the man attacked her and attempted to pull her back into the car, The Register-Guard reported.
The woman began to signal for help, honking her horn and getting the attention of the man, 45, who had been babysitting her child. He was able to separate her from the masked attacker but was stabbed in the process. The attacker then fled the scene.
"The suspect ran off and the male victim ran after him and then found a neighbor with a vehicle, who drove with him to look for the suspect," the Eugene Police Department said in a press release. "During this, they became aware that the male babysitter had a stab wound and he was then driven back to the residence by the neighbor."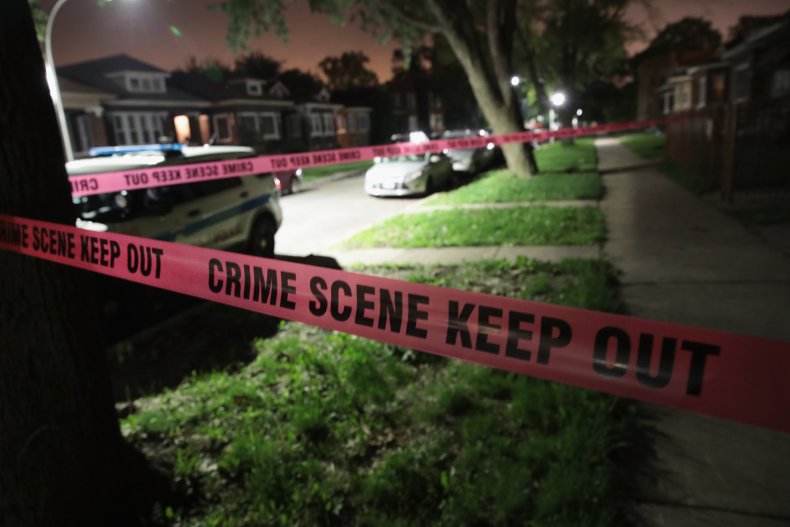 Police were called to the scene and arrived a little before 6 p.m. local time on Friday. Eugene-Springfield EMS took the babysitter to a local hospital to receive treatment for his non-fatal stab wounds.
A K9 unit was brought to the scene, but was unable to help locate the suspect, who police later identified as Joshua William Cates, 31, based on his vehicle and other evidence found at the scene.
Cates was later found in a vehicle belonging to a "person known to him" in the early hours of Saturday morning and arrested. He was booked at Lane County Jail a little before 4 a.m. and charged with first-degree robbery, second-degree assault, and coercion.
In 2016, Cates was arrested and charged with one count of sexual abuse after he made sexual contact with a girl under the age of 14, according to a report from Eugene-based news station KEZI 9. He was later found guilty, but it is unclear what his sentence was.
Neighbors who spoke to KEZI described the neighborhood where the attack happened as safe and said that such incidents are uncommon. "I don't know another time where something like this has happened," Jason Hiner told the outlet.
Elsewhere, in the upstate New York town of Rome, police recently arrested Kyle Kirk, 30, who was spotted by neighbors standing in his parents' driveway covered in blood after allegedly stabbing them to death. He was taken into custody on the spot by officer in the early hours of October 18 and charged with two felony counts of first-degree murder and a felony count for criminal possession of a weapon.