'Know What Work Means': Employer Dragged for Pitting Gen Z Against Boomers
Thousands of commenters came together to show their support for young workers after one handwritten note bashing Generation Z was shared in a popular internet forum.
In a viral Reddit post published on r/antiwork, Redditor u/mysterioussoup (otherwise referred to as the original poster, or OP) included a photo of the note and expressed their pride for employees willing to stand up for themselves.
Titled, "Proud of Gen Z," the viral post has received more than 27,000 votes and 3,700 comments in the last 4 hours.
The note, taped inside the window of a local business, reads: "I apologize for closing AGAIN. My [two] new cashiers quit because I said their boyfriends couldn't stand here for their entire shift."
"Don't hire Gen Z's," the note continues. "They don't know what work actually means."
In an additional note, attached just below the original, the author makes clear their desired age demographics for any new employees.
"Now hiring!" the second note reads. "Baby boomers only."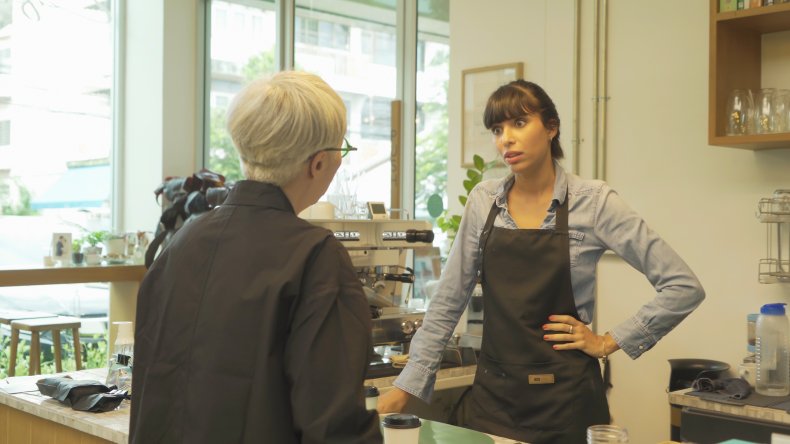 Over the last year, the United States has seen more employees quit their jobs than at any other time in the country's history, with the Bureau of Labor Statistics reporting more than 4 million quits per month since October 2021.
At the forefront of this mass-quitting movement, popularly dubbed the Great Resignation, have been the youngest members of the American workforce.
Earlier this year, a study conducted by talent acquisition platform Lever revealed that 65 percent of Gen Z workers (born between 1997 and 2012) plan to quit their jobs this year.
Late last year, LinkedIn CEO Ryan Roslanksy (who referred to the Great Resignation as a "Great Reshuffle") attributed this to a greater willingness to quickly switch jobs instead of persevering in subpar work conditions and other elements of toxic workplace environments.
"The global workforce is changing," Roslanksy told Time. "I talked about how we see a 54 [percent] increase year over year in job transitions across [LinkedIn]."
"When you look at Gen Z specifically, that number's up 80 [percent] year over year," he continued. "When you look at millennials that number is up 50 [percent] year over year, when you look at Gen X, that number's up 31 [percent] year over year."
"When you look at boomers," he added. "That number's only up 5 [percent] year over year."
Throughout the comment section of the Reddit post, Redditors responding to the viral note echoed the sentiments offered by Roslansky and questioned the strategy of only looking for older workers for low-paying jobs.
"I wonder if they're aware that boomers are at the age where they're leaving the workforce, not joining it," Redditor u/Huge-Ad-2275 wrote in the post's top comment, which has received more than 7,000 votes.
"I bet there are legions of boomers who'd love to be a cashier making minimum wage," Redditor u/LordJac added. "No doubt they are swimming in resumes."