Koch Industries Argues Company Staying in Russia Hurts Putin
Koch Industries has finally broken its silence on the decision to continue doing business in Russia, despite mass withdrawals from other large corporations, and the company is defending its operations by arguing that staying in the country would actually hurt Russian President Vladimir Putin.
On Wednesday, Koch President and COO Dave Robertson said the company decided to continue operating its subsidiary Guardian Industries' two glass manufacturing facilities in Russia with its 600 Russian employees in mind.
"While Guardian's business in Russia is a very small part of Koch, we will not walk away from our employees there or hand over these manufacturing facilities to the Russian government so it can operate and benefit from them (which is what The Wall Street Journal has reported they would do)," Robertson said in a Wednesday statement.
The statement cited a Wall Street Journal article that reported Russian prosecutors are threatening to seize assets and arrest corporate leaders from Western companies that are pulling out of the country amid the war in Ukraine.
"The health, safety and wellbeing of all employees is our top priority, including our employees in Ukraine, Russia, and thousands more across Europe at various Koch companies," Robertson continued, adding that pulling out of Russia "would only put our employees there at greater risk and do more harm than good."
Outside of Guardian, Koch Industries employs another 15 people in Russia.
Since Russia launched its full-scale invasion into Ukraine, over 400 companies have suspended operations in Russia, further isolating the country from the global economy.
However, some companies, like Koch Industries, have remained in Russia. The American conglomerate's continued operations were first reported by Popular Info.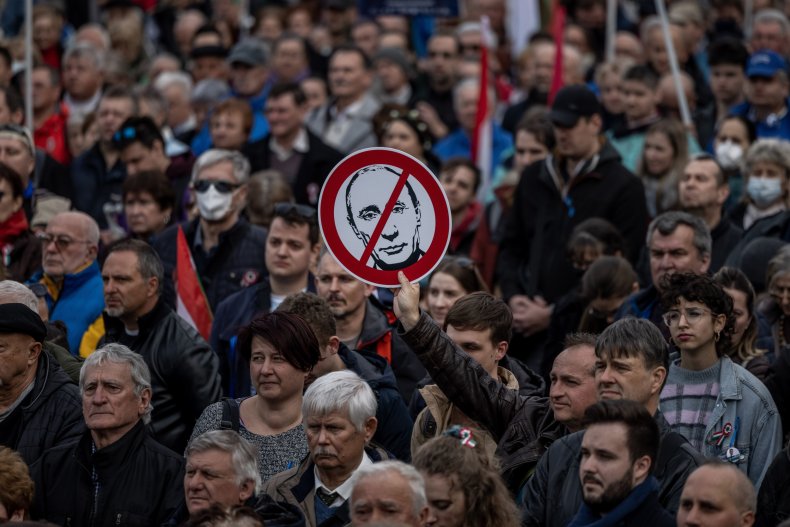 Although the company defended its decision to continue operating in Russia, Ukrainian officials have repeatedly urged corporations to leave Russia if they want to help Ukraine defend its sovereignty.
On Wednesday, Ukrainian President Volodymyr Zelensky reiterated that stance in an address made to a joint session of Congress, saying, "All American companies must leave their market immediately because it is flooded with our blood."
"Ukraine is saying 'Just get out of Russia. If you want to help us, just leave the market.'," Cait Lamberton, a marketing professor at the Wharton School of the University of Pennsylvania, previously told Newsweek. "As a corporation, if somebody tells you how to help them, you should listen."
While Koch Industries is still operating in Russia, Robertson said the company has also "provided financial assistance to employees and their families from Ukraine and humanitarian aid to those affected in neighboring countries" since the invasion began.
He added that the intensifying situation "violates [the] company's values and principles" and that Koch Industries will continue to provide aid to those affected by the war.
"Koch companies are complying with all applicable sanctions, laws and regulations governing our relationships and transactions within all countries where we operate," Robertson said in the statement. "We will continue to closely monitor the situation and keep you updated as needed."