Paul Manafort's "Russian Brain," Konstantin Kilimnik, Is a Key Part of Robert Mueller's Russia Investigation, Court Documents Reveal
An affidavit filed on Tuesday gives an in-depth look at special counsel Robert Mueller's investigation into Russian election interference, and revealed that Konstantin Kilimnik, a suspected member of Russian intelligence, was a central figure in the investigation.
Mueller's team has accused Paul Manafort, the former chairman of President Donald Trump's 2016 campaign, of violating the terms of his plea agreement by lying to investigators. Last week, Manafort's lawyers submitted documents arguing against these accusations. The documents were meant to be redacted, but a formatting error revealed that Manafort was accused of lying about his interactions with Kilimnik during the 2016 presidential campaign.
The filings, submitted on January 8, showed that Mueller had accused Manafort of meeting with Kilimnik in Madrid during the campaign and sharing sensitive polling data with him. He also discussed a proposed peace plan for Ukraine with Kilimnik.
Days later, CNN reported that the polling data was meant for two prominent Ukrainian oligarchs, Serhiy Lyovochkin and Rinat Akhmetov, with whom Manafort had been connected for years.
On Tuesday, Mueller's team filed a declaration in support of the FBI's allegation that the longtime lobbyist and political operative had made false statements. The filing was a response to the documents submitted by Manafort's lawyers on January 8, and provided even more details about the extent to which Kilimnik is a focus of the investigation.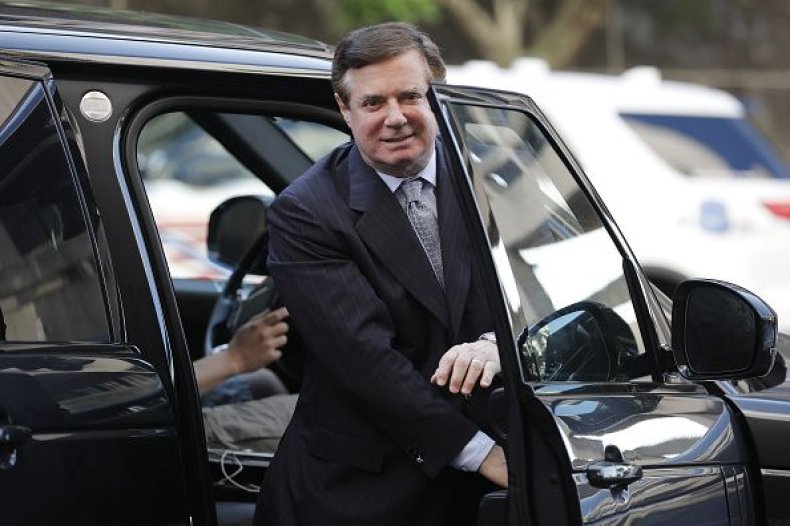 The special counsel has accused Kilimnik of witness tampering for attempting to influence the testimony of two potential witnesses against Manafort. Mueller alleged in June that Kilimnik had contacted two individuals to influence their testimony about Manafort's work with the so-called "Hapsburg Group," a small group of former high-level politicians in Europe who were lobbying U.S. officials on issues related to Ukraine.
Tuesday's filings showed Mueller believes Manafort had lied to investigators about Kilimnik's involvement in the witness tampering.
"After speaking with his attorney, Manafort changed his account, and stated that he had conspired with Kilimnik," the documents read, adding that Manafort had lied originally to "exculpate Kilimnik."
A heavily redacted portion of the document also laid out details about Manafort's relationship with Kilimnik.
The documents also allege that Manafort lied about a $125,000 payment made in June 2017. The details about to whom the payment was made and for whom that individual worked are redacted to protect the identity of people cooperating with the investigation. The documents, however, demonstrate that the FBI discovered Manafort had lied in part through the statements of other individuals interviewed, including the person who prepared his taxes.
Manafort pleaded guilty in federal court in September to tax fraud, violations of the Foreign Agents Registration Act, and witness tampering. A federal court in Virginia also convicted him of bank and tax fraud. He has not yet been sentenced. Some have speculated that Manafort is expecting a presidential pardon.
Manafort nicknamed Kilimnik, who is believed to be a member of Russian intelligence agencies, his "Russian brain," because the Ukrainian-born political operative helped him navigate the former Soviet Union over the years he did business there.