Scotland Yard's Lead Suspect in Polonium Poisoning Case Dies in Moscow
The Russian businessman accused of murdering the former spy Alexander Litvinenko in London over a decade and a half ago, has died in Moscow of COVID-related causes, it has been reported.
Dmitry Kovtun was wanted by British authorities for the death of Litvinenko by poisoning in a case that soured Moscow's relations with the U.K. and the west.
A British public inquiry found that Kovtun and fellow suspect Andrei Lugovoi, who is now a Russian lawmaker, were responsible for the death of Litvinenko. Judge Robert Owen said the pair had placed polonium-210 into a teapot in a bar in London on November 1, 2006. Litvinenko, 43, died days later.
Litvinenko was a British citizen and a former KGB agent who went on to work for the U.K. spy agency MI6 after fleeing to the U.K. He became an outspoken critic of Russian President Vladimir Putin, whom he accused from his deathbed of ordering his killing, although the Kremlin has denied this.
The inquiry concluded that the murder was an FSB spy agency operation probably approved by its then director Nikolai Patrushev, and by Putin himself.
British investigators found polonium traces at sites across London where Lugovoi and Kovtun had been, including in offices, hotels, planes, as well as the Arsenal soccer stadium.
However, Russia refused requests to extradite the pair, who both denied involvement.
Kovtun was born in 1965 and trained with Lugovoi at the Soviet command academy in Moscow before joining him in the protection unit of the KGB. In 2017, he was blacklisted by the U.S. under the Magnitsky Act, which targeted Russian officials accused of human rights abuses and corruption.
Tass news agency reported Saturday that Kovtun had died in hospital from the effects of COVID, which Lugovoi confirmed in an interview with the agency. He described the "sad news" of the death of his "close and faithful friend" which was "a result of a serious illness associated with a coronavirus infection."
"For us, this is an irreplaceable and heavy loss," Lugovoi said, "from the bottom of my heart I express my deepest condolences to all the relatives and friends of Dima. Sleep well, dear friend! We will never forget you."
Tensions between Moscow and London plummeted following another poisoning on British soil, following an attempt to assassinate former Russian spy Sergei Skripal and his daughter Yulia with the Novichok nerve agent in Salisbury.
Three Russian men have been charged over the poisonings for which the Kremlin denies involvement.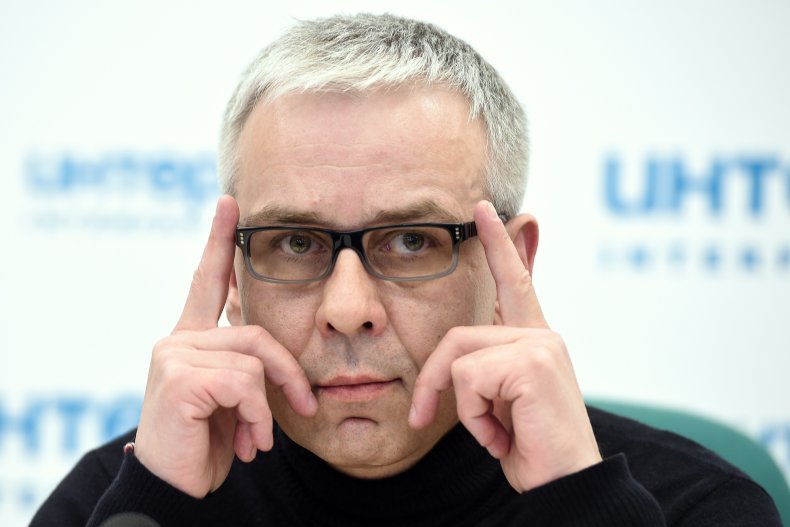 Update 06/04/22, 8.15 a.m. ET: This article has been updated with further information.