Kremlin Confirms Russian Helicopter Downed in Northern Syria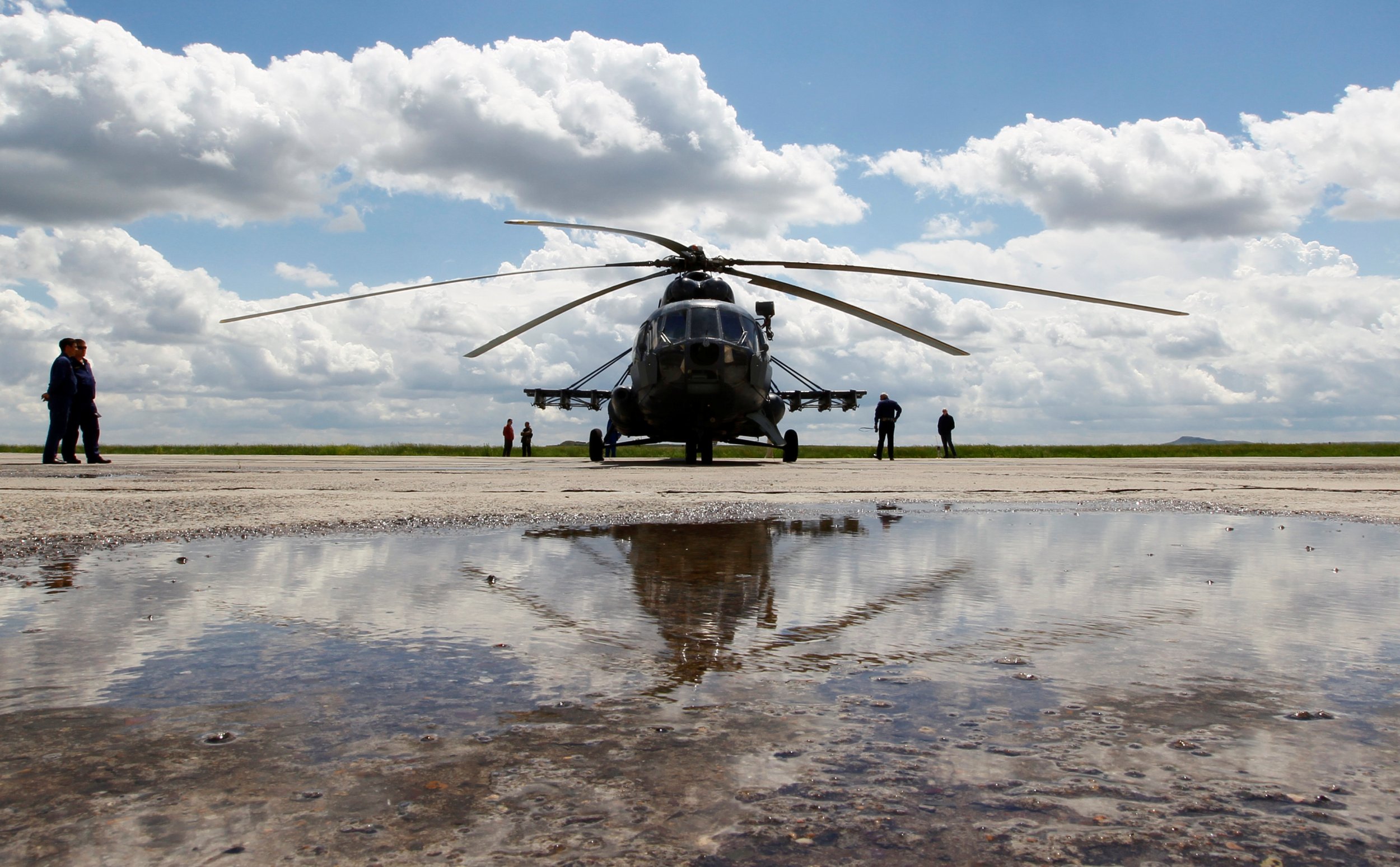 A Russian helicopter has been downed in northern Syria, killing all five people on-board, after apparently being shot down by rebels.
The Kremlin expressed condolences Monday after the Ministry of Defense announced that its Mi-8 helicopter had crashed in Idlib after it was shot down.
According to Russian President Vladimir Putin's spokesman Dmitry Peskov, the helicopter was carrying humanitarian aid when the incident took place, state news agency RIA Novosti reported.
"Those who were aboard the helicopter, according to information received from the Ministry of Defense, died heroically because they tried to steer the aircraft in order to minimize casualties on the ground," he added.
There were no casualties reported on the ground and the Kremlin did not name the group suspected of being responsible for the downing. However, Al Jazeera reported that rebels opposed to Russian-ally Syrian President Bashar al-Assad were behind the downing.
The helicopter was returning from a delivery, set to arrive back at the Russian-controlled Hmeymim Syrian air base later on Monday. With this incident, Russia's reported military casualties since Putin ordered a pull-back from Syria in March have risen to 14.
Video that appears to be taken from the crash site has been circulated widely online, although its veracity has not been confirmed by authorities. In gruesome scenes, locals looked to be trampling on the dead bodies of the servicemen, dragged out of the wreckage. While this has caused outrage on Russian social media, the authenticity of the footage is currently uncertain.
Kremlin Confirms Russian Helicopter Downed in Northern Syria | World