Why Did Putin Order a Mass Reshuffle of Government?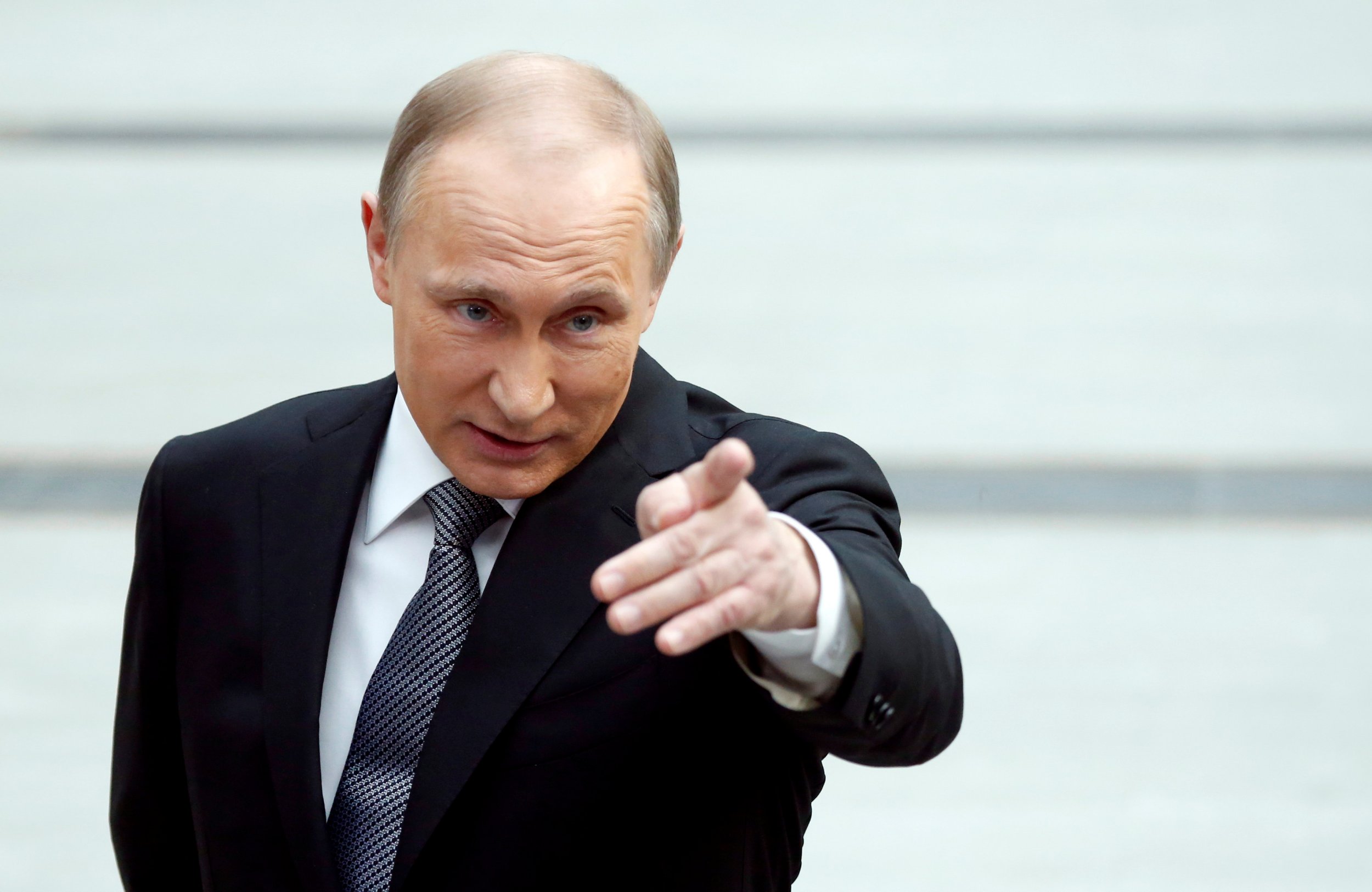 Russian President Vladimir Putin reshuffled the Russian government with 15 staff changes at senior positions across the country announced by the Kremlin on Thursday.
Putin's spokesman dismissed the change as simply routine rotation but some of the hires and dismissals provide insight into the Kremlin's current strategy and who they think they can best trust to carry it out. Among the positions affected were five governor posts, four presidential envoy positions, the deputy interior minister, Russia's ambassador to Ukraine and the deputy head of the National Guard—the budding body charged with protecting the president.
Here is what we can learn from this exercise in Kremlin rotation:
The Kremlin Is Preparing for Elections
This fall Russians will elect a new parliament and within two years they will once again be casting their votes for president. Putin has not yet announced if he will run for a fourth term, but he and his close associates know that the Russian government will have to mastermind an efficient economic recovery to impress voters. For that purpose the Kremlin needs governors and envoys it can trust.
"The elections in September are not really just parliamentary elections," Andrew Monaghan, Russian political expert for think tank Chatham House, tells Newsweek. "The personnel coming in, especially those appointed as presidential envoys, have been selected because they are deemed effective at what they do."
Despite Putin's statement last month assuring Russians that the country has practically recovered from the recession that hit at the end of 2014, 82 percent of Russians beg to differ. Meanwhile, 42 percent of Russians believe corrupt officials are rampantly changing policy to favor themselves personally. Corruption and the economy are issues Putin and his Prime Minister Dmitry Medvedev will want to show they are serious about ahead of the September vote.
Russia's Siloviki Aren't Going Anywhere
Putin's past as a Soviet spy is well known and many of the officials from Russia's security services, known as the siloviki, have grown to political prominence alongside him. On Thursday the president plucked two of them from the Federal Security Services (FSB) and the Federal Protective Service (FSO) and made them governors.
Evgeny Zanychev, FSB regional chief for Russia's westernmost region of Kaliningrad, which is completely surrounded by EU members, has now been made local governor. Meanwhile, FSO serviceman and deputy interior minister Dmitry Mironov will govern Yaroslavl region.
"Putin has consistently favored individuals from the security services to work the government apparatus and as his closest advisors, probably because of his own background in the service," Agnia Grigas, Russia analyst from U.S.-based think tank the Atlantic Council says.
"Under Putin, the Kremlin has been staffed with a number of 'siloviki' or politicians from the security or military services and include some of the most powerful men in Russia and Putin's closest allies. The appointment of 'siloviki' governors is a continuation of this trend that consolidates power with security men and increases the Kremlin's control over the regions."
The new appointments put to rest any theories that departures of former service officials, such as the resignation of Putin's close ally Vladimir Yakunin last summer as head of the national rail, mean the Kremlin is turning away from its FSB and service allies.
Putin Is Short on Civil Servants to Choose From
Events on Thursday could more accurately be described as a "rotation" rather than a "reshuffle," which is the wording Putin's spokesman, Dmitry Peskov chose. Although it was unusually large scale and high profile, Thursday's rotation is far from the only one of its kind, with Putin favoring this tactic of staff changes en masse more and more in his third term.
"The reshuffling of the governors and presidential representatives in the regions before the elections has been expected," says Lilia Shevtsova, expert on Russia and Ukraine at the Washington-based Brookings Institution think tank.
"But note that the guys removed will mostly get other appointments," she says. "It served as more confirmation that Putin has no people in reserve. He does not trust new people but he is definitely is tired of corruption and the ineffectiveness of his old gang."
Sergey Menyailo, the outgoing governor of Sevastopol, was urged to leave his post by the local assembly chairman back in February because of his ineffectiveness. Yet he has only been moved on to serve as governor elsewhere, making the lateral move to Siberia.
"This confirms that Putin has very short cadre bench and he is not ready to punish his people, except for offenses such as treason," Shevtsova says.
The likes of Vladimir Ustinov, former general prosecutor and former minister of justice, have been favored over new or younger appointments. Ustinov will be Putin's envoy in the Southern Federal District, which now includes annexed Crimea.
The Kremlin Is Issuing a Warning to Dissenters
One of the sackings has been Kirov region governor Nikita Belykh, who is one of the few governors outside Putin's United Russia party. He was facing allegations of corruption and spent three days before his sacking in police custody. He denies all charges and considers himself to have been set up but has not said he feels his close ties to opposition figures have anything to do with his situation.
Whether he was guilty of corruption or not, he is one of the few whom the Kremlin has not rotated but simply fired, as he "has lost the trust" of Putin. Liberal allies of Belykh are bound to feel concerned.
"Another purpose [of the reshuffle] is of course to send a message to Russia's governors and politicians to be careful and not stray from Kremlin's leadership," Grigas says. "Governor Belykh was among the few remaining regional governors who were not part of the Kremlin's United Russia Party and counted among his associates the liberal reformer Anatoly Chubais and political opposition figure Alexei Navalny, who is also currently under house arrest."
Notably, Belykh was hired by former president Dmitry Medvedev when he was in charge seven years ago and his departure is one of several dismissals of personnel hired before Putin returned for a third term in 2012.
Russia's Ambassador to Ukraine, Mikhail Zurabov, is another one of the few sacked without being moved along to another position. Zurabov was a former Medvedev adviser and during the Ukraine crisis in 2014 reportedly endorsed pro-EU Ukrainian President Petro Poroshenko as a replacement for the toppled pro-Russian leader Viktor Yanukovych. He has not taken a hard line on Ukraine's western facing aspirations and may be another example of a casualty of a tightening of the Kremlin party line. He will be replaced temporarily by Putin adviser Sergey Toropov.
This could be linked to the Kremlin merging of Crimea, annexed from Ukraine in 2014, and Russia's wider southern federal district. The region now has no special status in Russia and poses an even bigger discrepancy between Russian law on one side and Ukrainian and international law on the other. The Kremlin may not need a very conciliatory ambassador in such circumstances, though this will depend on who replaces Zurabov in the long term.