Putin Critic Navalny Complains Over the Price of Milk After Three Men Follow Him to Supermarket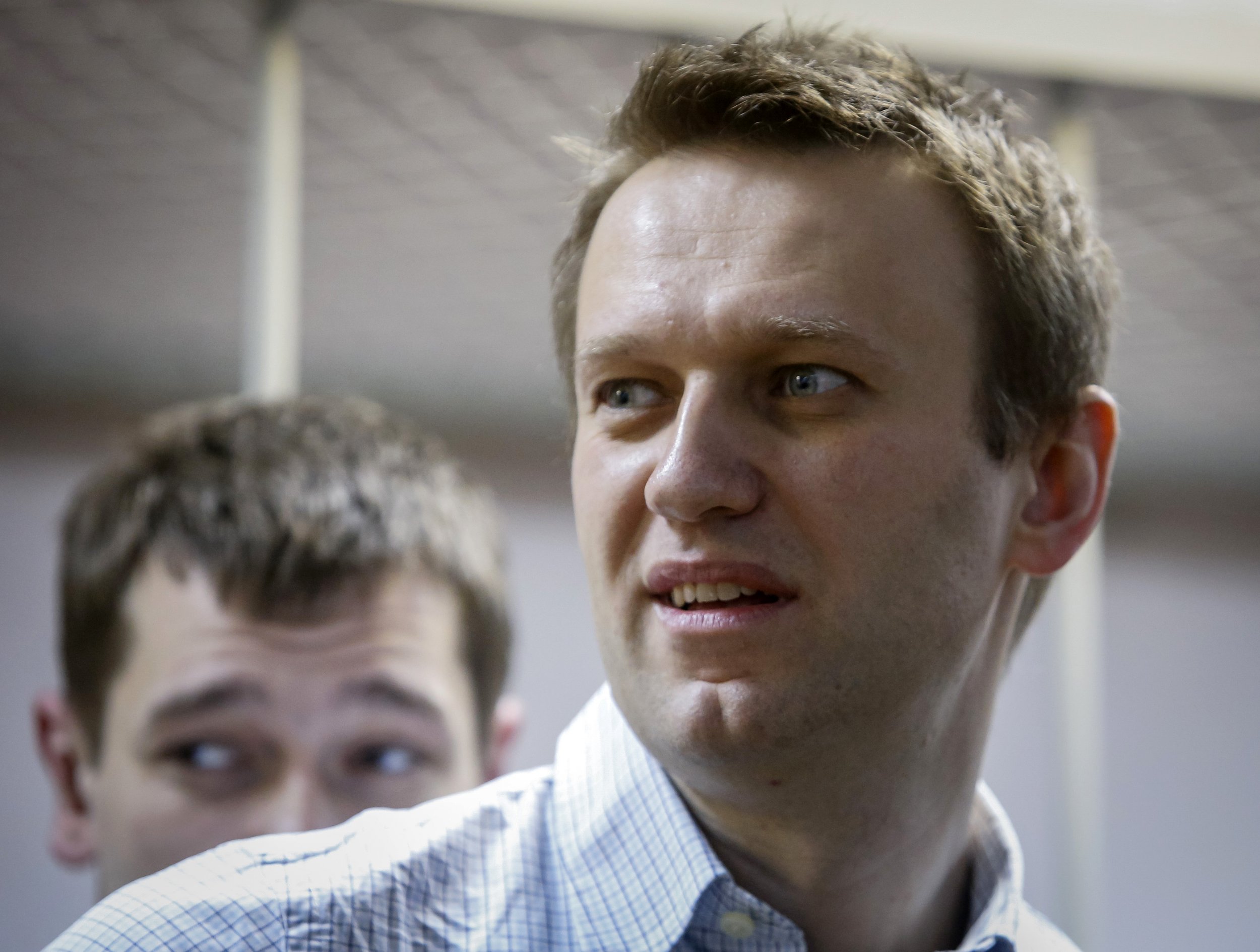 Kremlin critic and anti-corruption campaigner Alexei Navalny has reported that on Tuesday evening he was met by three strangers outside his house who urged him to "turn back immediately", while he was on his way to the supermarket.
Navalny was given a three year suspended sentence last week after a controversial trial in Moscow last week and has been put under house arrest.
Navalny responded by complaining about the price of milk, in what appears to be a thinly veiled criticism of the Russian government's management of the economy, which has led to an economic crisis in the country in the last few months.
"I left the house to get some milk," Navalny wrote in his latest blog post. "However I could not indulge in a much desired solitary walk."
The opposition activist then explained he was met outside his house by three men yelling after him to "immediately turn back".
Navalny's wife, Yulia Navalnaya, uploaded several photos to her Instagram account showing her husband in front of their home, seemingly being followed by three men in dark jackets.
"This photo is of my husband going to the shops to buy milk. As soon as he left, three companions joined him instantly," Navalnaya wrote. Subsequent photos show Navalny heading back into their apartment building, with the three men still around him and a bottle of milk in his hand.
In his blog, however, Navalny wrote that he wanted to focus on what he found in the supermarket itself, rather than the men who had accompanied him there.
"The price of milk! A litre pack of 1.5% 'Domik v Derevne' milk cost 75 roubles (€1). The last time I went to buy it, it cost me 45 roubles (€0.60). We ought to be taking certain civil servants from the Ministry of the Economy who talk about an inflation rate of only 10-11% on trips to the supermarket," Navalny wrote, linking to a statement from Russia's minister of the economy Alexey Ulyokaev made last week on the issue.
Alexei Navalny has already broken his house arrest, after he joined an anti-government protest on the very same evening he was sentenced in December 2014. He even tweeted photos of him on the Moscow underground en route to the protest. He was detained by police and promptly escorted home while the protest was still assembling.
Alexei Navalny was sentenced to three and a half years house arrest last week, in a shock trial which was largely perceived as a conceited move designed to silence his vocal opposition to Russian president Vladimir Putin.
Navalny's verdict prompted a protest on 30th December in front of the Kremlin, which led to over 200 people being detained. While many were already angry about Navalny's conviction, it was the imprisonment of his brother Oleg which truly outraged people.
Navalny argued his brother's three and a half year prison sentence was effectively the government holding Oleg "hostage" for Navalny's political beliefs.
Alexei Navalny has been under house arrest since February 2014, while he was being investigated over fraud and embezzlement charges. Following a Moscow court verdict last week he was given a suspended sentence of three and a half years, pending an appeal, however he has been kept under house arrest since, which he has insisted is illegal.
Navalny has rejected the verdict and declared he had removed his ankle tag earlier this week.
"I am the only person in the history of the Russian judiciary system to remain under house arrest after being sentenced," Navalny wrote on his blog.
"I have no plans to travel anywhere, all I need in terms of movements is to be able to travel from home to the office and back, and spend my free time with my family," he said. He uploaded a photo of the cut tracking tag which he says he managed to take off with "kitchen scissors".
The Russian economy continues to face problems, the rouble having devalued by 40% over the last year as a combination of EU trade sanctions and low oil prices have strained Russia's reserves.
Russian president Vladimir Putin warned last December that the country may be facing two years of recession, a major change from his previous statements about the EU sanctions imposed on the country when he had insisted the Russia could and should be self-sufficient.