Kremlin Denies Vladimir Putin Aide Hack: 'He Does Not Use Email'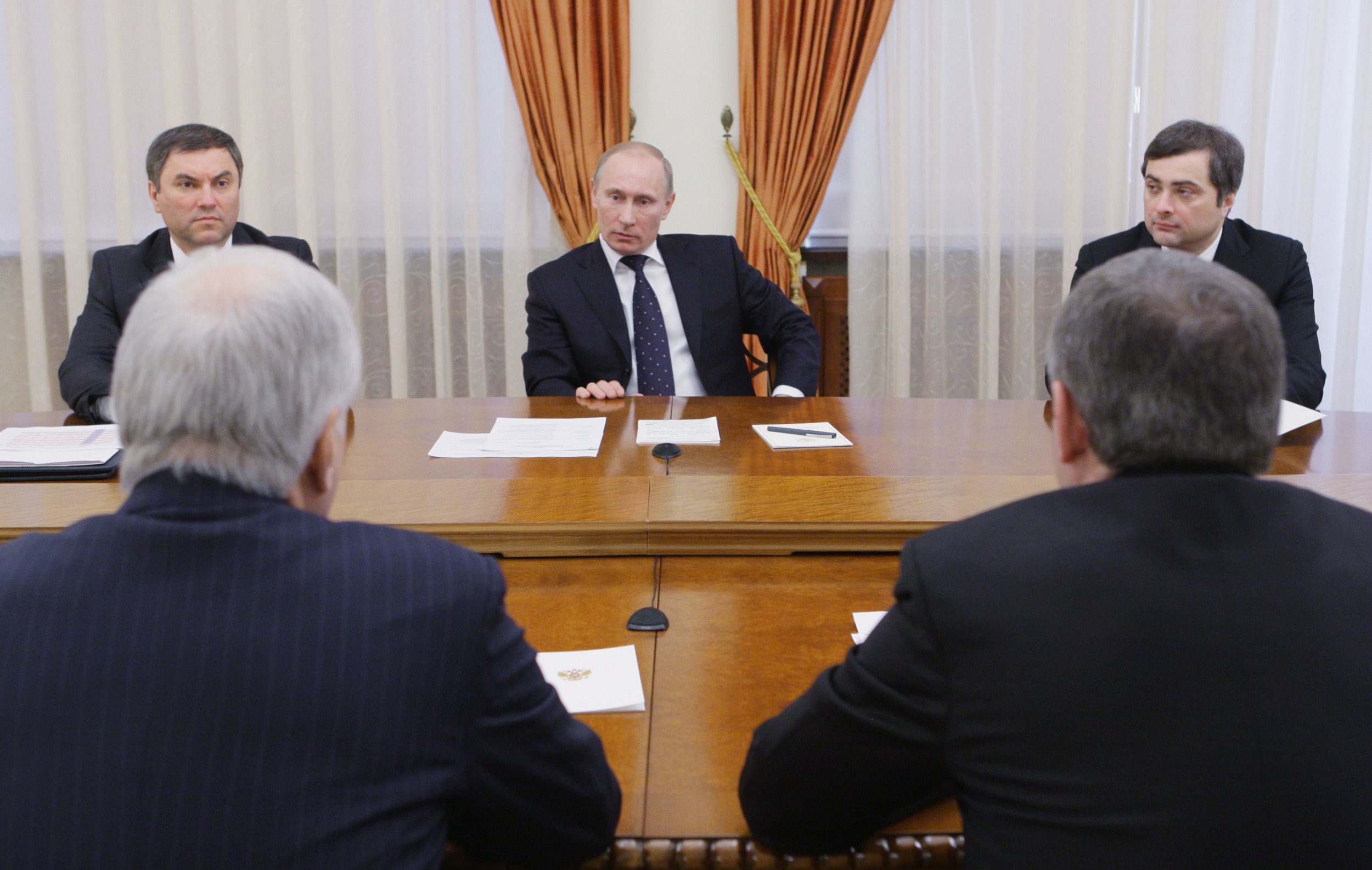 The Kremlin has denied that Ukrainian hacktivists broke into the email address of one of President Vladimir Putin's top aides, claiming "he does not use email," Russian news agency Interfax has reported.
The alleged hack, released by a Ukrainian group calling itself Cyber Hunta, published over 2,000 emails from what they claim to be the government email of Putin's so-called "grey cardinal" Vladislav Surkov. Surkov has held a number of top positions in the government and presidential administrations since the 1990s and is currently working with Putin in a more advisory capacity.
While the bulk of the emails are newsletters, mundane information about social events in Moscow and spam, several messages appear to be direct exchanges with the Russian-backed forces in east Ukraine, for whom Moscow vehemently denies having any formal support.
Ukraine's security services (SBU) and two advisers of the Ministry of Defence said they believe the leak is genuine, as did U.S.-based think-tank Atlantic Council's Digital Forensics Desk. The latter cited the fact that virtually all the messages had header information, which only genuine emails do, as evidence.
Kremlin spokesman Dmitry Peskov did not deny the emails were genuine, but said Wednesday that they were not Surkov's.
"I familiarized myself (with the leak)," he said. "A curious document. I can say that it is not him," Peskov said, referring to Surkov.
Peskov said that there was no way that Surkov could have been using the email address "rm_surkova@gov.ru" that the hacktivists claim to have broken into, or any other email for that matter.
"What is more, I can add that he does not use email," Peskov said. "At all."
While the majority of the leak contains non-compromising information, several messages, whether genuine or not, show exchanges that the Kremlin would want to distance itself from.
The emails that caught the attention of the Russian public and the Atlantic Council most focused on apparent mentions of the conflict in Ukraine, where Russia claims to have no official involvement despite evidence that it supports the separatist insurgency. At least one of the emails is purportedly from Denis Pushilin, whom the separatists in Ukraine's Donetsk region call their foreign minister, featuring a casualties list from May 26  until June 6 in 2014.
The list includes a row entitled "VDV Pskovsky," which is how one would refer to a deployment of Russian airborne troops (VDV) from the city of Pskov. Such troops were alleged to be among the first covert casualties for Russia in Ukraine in 2014.
The leak also features an email from Pushilin, requesting Surkov pay expenses for setting up two separatist ministries in Donetsk—a press centre and a separatist news outlet. Lists of media outlets reporting on east Ukraine also feature, divided into three groups: "ours," "neutral/we are trying" and "not ours."