Ukraine Claims Rebels Heavy Vehicles Increase Tenfold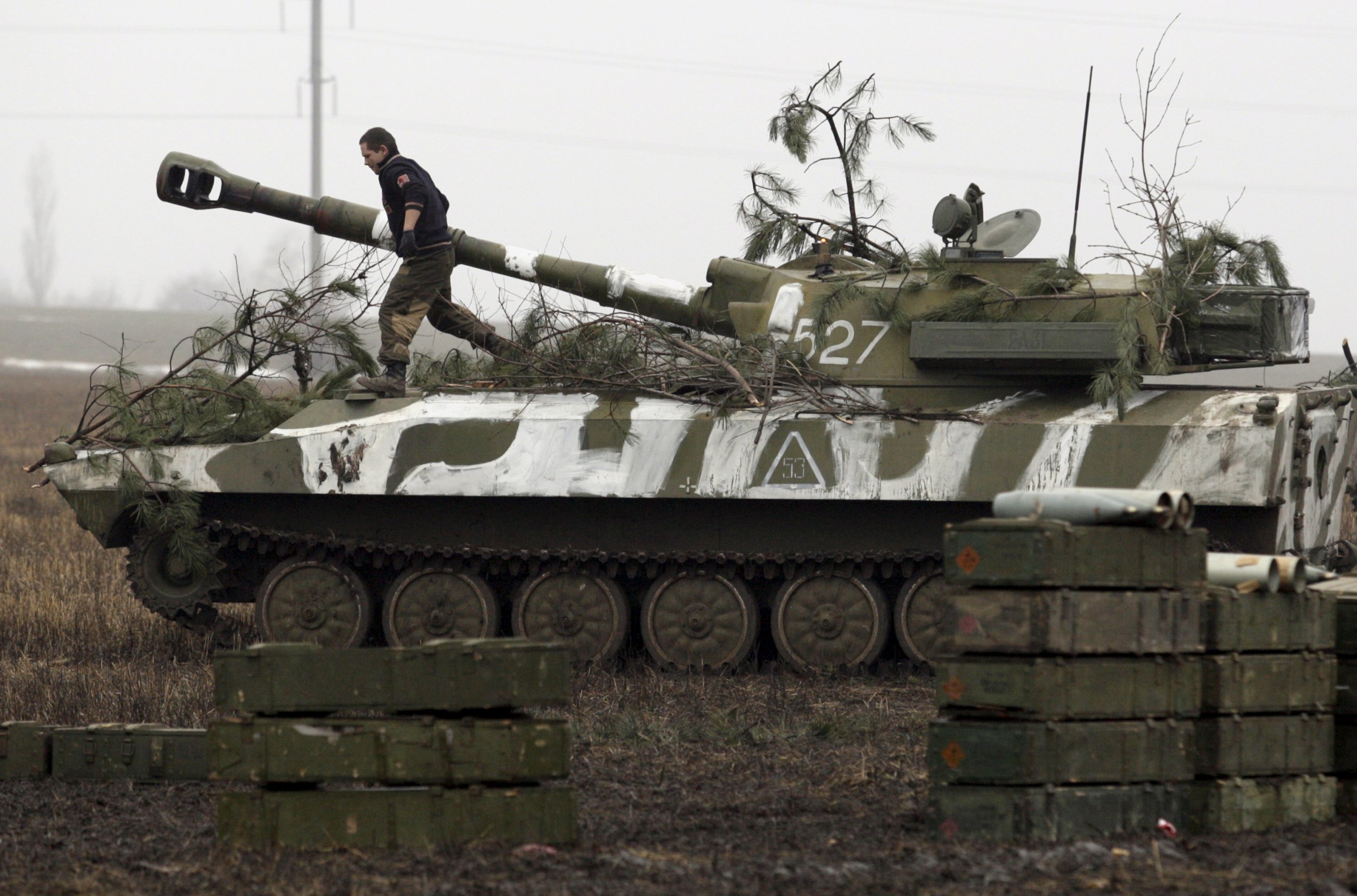 The number of tanks in rebel-held eastern Ukraine has increased 20 times in two years, while the number of armored fighting vehicles has spiked more than tenfold, Ukraine's Deputy Prime Minister on Euro-Atlantic Integration, Ivanna Klympush-Tsintsadze, announced on Friday.
Ukraine has been fighting pro-Russian separatist groups in its Donetsk and Luhansk regions since the late spring of 2014, after the rest of the country ousted pro-Russian President Viktor Yanukovych from power. Russia has denied providing the militants in the two predominantly Russian-speaking regions with reinforcements or arms, despite accusations from the U.N. and NATO allies. Instead the Russian Ministry of Foreign Affairs has claimed the arms used by militants are Ukrainian or Soviet arms that were deployed in Ukraine before fighting began.
Citing figures from Ukraine's military intelligence, however, Klympush-Tsintsadze's ofifce estimated on Facebook that over the two-year conflict, separatist forces had received a huge Russian technical reinforcement.
Comparing figures for capabilities in the region near the start of hostilities in July 2014 with their estimated strength in August 2016, she accused Russia of "pumping resources into killing Ukrainians who want to live in freedom."
According to the data from Ukraine's General Staff, the number of tanks in the rebel-held territories has increased from 30 to 600 in just over two years, the number of armored fighting vehicles has increased from 124 to 1260, and the number of artillery and missile systems has increased from 110 to 1060.
Separatist anti-aircraft system capabilities have also increased roughly tenfold, from 50 units to 470, according to Kiev.
When asked in 2014 where separatists on the Russian-Ukrainian border are amassing enough military kit to hold off Ukraine's armed forces, Russian President Vladimir Putin told German channel ARD "in the modern world, people fighting for a cause that they think is just, will find arms somehow."
Investigations have sought to prove beyond deniability that Russia is backing the separatist groups in Ukraine, however Russia's Ministry of Foreign Affairs has repeatedly denied having "any information" about rebels possessing Russian military equipment.
Armored columns moving from the eastern parts of Ukraine's rebel-held areas, towards the contact line have been spotted numerous times, most recently in Luhansk, last May. International monitors from the Organisation for Security and Cooperation in Europe have repeatedly complained of being prevented from observing the rebel-held segment of Ukraine's border with Russia.