Kremlin is Protecting Putin By Admitting Russia's Defeats in Ukraine: ISW
Kremlin officials and state media propagandists are acknowledging recent Russian defeats in Ukraine's eastern Kharkiv region in a move meant to shield President Vladimir Putin from responsibility, according to the Institute for the Study of War (ISW).
The U.S. think tank wrote in its September 13 campaign assessment that Kremlin and state media pundits are now "extensively discussing" why Russia is facing losses in Kharkiv.
"The Kremlin's acknowledgment of the defeat is part of an effort to mitigate and deflect criticism for such a devastating failure away from Russian President Vladimir Putin and onto the Russian Ministry of Defense (MoD) and the uniformed military command," the ISW wrote.
Ukraine's surprise counteroffensive in Kharkiv came as attention was focused on another relatively-new push to retake territory in the southern Kherson region, where Russian losses are also being reported.
Over the weekend, General Valeriy Zaluzhnyi, the commander of Ukraine's military, said in a Telegram post that Ukrainian troops had pushed to within 50 kilometers, about 30 miles, of the Ukraine-Russia border in Kharkiv. Russia's Defense Ministry initially framed the news of a Russian retreat in the area as a regrouping of its forces to the eastern Donetsk region, though a Ukrainian ambassador mocked this explanation on Twitter with a video of fleeing chickens.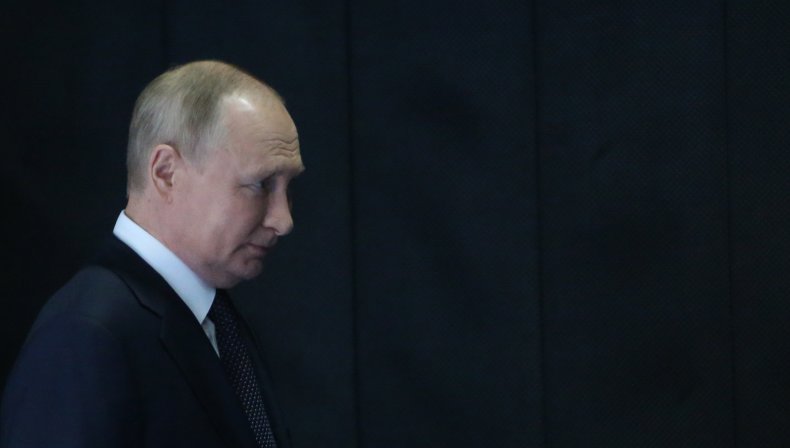 The discussions on Russian losses in Kharkiv are especially notable because they mark the first time that Russia has publicly acknowledged defeats in the ongoing war, the ISW wrote.
When Russia invaded Ukraine on February 24, it focused its offensive on Kyiv but later began a new phase of the war in April centered on the eastern Donbas region after failing to capture the capital city.
"The Kremlin never admitted that Russia was defeated around Kyiv or, later, at Snake Island, framing the retreat from Kyiv as a decision to prioritize the 'liberation' of Donbas and the withdrawal from Snake Island as a 'gesture of goodwill,'" the think tank wrote.
When Russia's forces withdrew in June from Snake Island, Ukraine pushed back on Moscow's explanation for leaving, instead saying that they retook the Black Sea outpost with military force.
Now, Kremlin sources are placing blame for Russia's Kharkiv losses on what they say are "underinformed military advisors within Putin's circle," according to the ISW.
"One member of the Kremlin's Council for Interethnic Relations, Bogdan Bezpalko, even stated that military officials who had failed to see the concentration of Ukrainian troops and equipment and disregarded Telegram channels that warned of the imminent Ukrainian counter-offensive in Kharkiv Oblast should have their heads 'lying on Putin's desk,'" it wrote in the assessment.
The think tank added that the Kremlin's acknowledgment of the Kharkiv losses shows that Putin "is willing and able to recognize and even accept a Russian defeat at least in some circumstances and focus on deflecting blame from himself."
Newsweek has reached out to the Kremlin and Russia's Defense Ministry for comment.