Kremlin Retaliates, Tells Some U.S. Diplomats They're Not Wanted in Russia
In retaliation to the expulsion of Russian United Nations diplomats, Russia is expelling American diplomats who have been declared "persona non grata."
Russia's Foreign Ministry announced the move in a news release Wednesday, saying that it had summoned a senior U.S. diplomat Wednesday and handed the official a list of those subject to the expulsion.
Russia's deportation of U.S. diplomats is the latest development in a tit-for-tat string of retaliatory expulsions between the two countries. The U.S. expelled the Russian U.N. diplomats late last month, weeks after Russia expelled Bart Gorman, who had been the second-in-command at the U.S. Embassy in Moscow.
In December, Moscow ordered U.S. diplomats who had been in Russia for more than three years to leave by the end of that month. Months earlier, in August 2021, Washington officials ordered two dozen Russian diplomats to leave by early September.
The release on Wednesday did not specify how many diplomats were being ousted or identify any by name. It said that the move was in response to the latest Russian diplomat expulsion.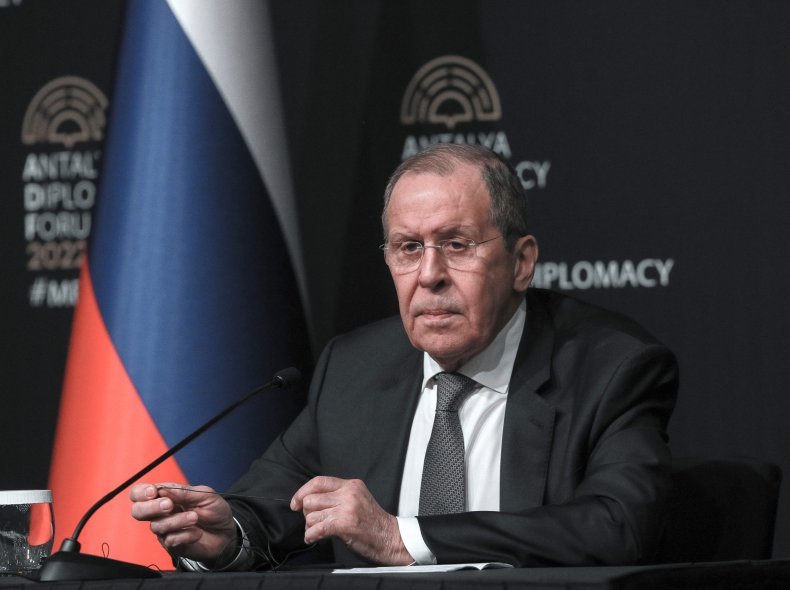 "The American side was firmly told that any hostile actions of the United States against Russia would receive a decisive and adequate response," the release said.
Olivia Dalton, a spokesperson for the U.S. Mission to the U.N., said in a Twitter thread about the Russian diplomat expulsion in February that the officials had "abused their privileges of residency in the U.S. by engaging in espionage activities that are adverse to our national security."
At that time, Russia's U.N. Ambassador Vassily Nebenzia promised that Russia would respond.
State Department spokesperson Ned Price, who learned of the expulsion report during a press briefing Wednesday afternoon, said that the administration believes that "ready, open lines of communication are indispensable, especially during times of heightened tension, especially during times of conflict."
He added that Russia has limited the ability of the U.S. to run a fully-functioning embassy in Moscow for several years and that the U.S. does not want to see it shut down.
"It is also true that the restrictions the Russians have placed have been quite burdensome on our embassy operations and there is not much to give in terms of our ability to continue with a functioning embassy in Moscow if there are further personnel limits placed on our embassy in Moscow," Price said.
Newsweek reached out to the State Department for further comment on the expulsion.
Update 03/23/22, 4:30 p.m. ET: This article was updated with additional information
Update 03/23/22, 3:14 p.m. ET: This article was updated with additional information and background.