Kristen Stewart Already Tipped For Oscar Nod As Princess Diana in 'Spencer'
Could Princess Diana be the role that wins Kristen Stewart an Oscar? The actress is being touted for an Academy Award nomination after footage of the upcoming film, Spencer, was shared with critics.
Spencer, directed by Pablo Larraín, follows three days in the life of Diana, Princess of Wales, with Stewart's portrayal eagerly anticipated by movie buffs.
On Wednesday, a first poster for the film was released featuring Stewart ahead of its premiere at the Venice Film festival next week.
The striking poster image shows Stewart bent over and weeping into a large white gown, which is similar to the late royal's Diaghilev gown.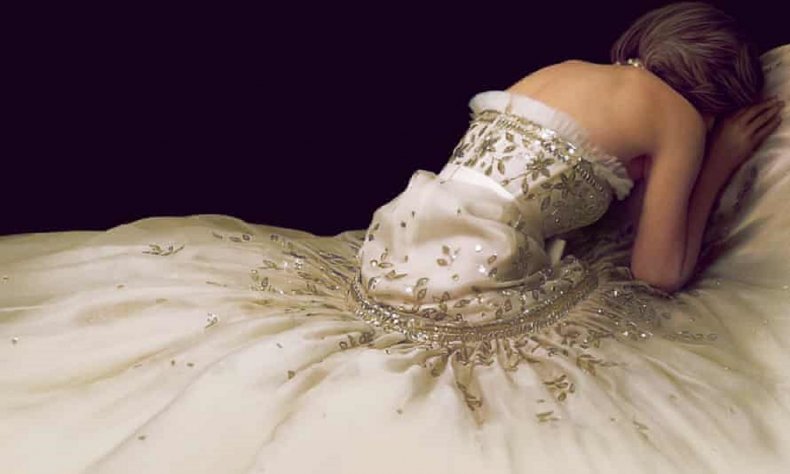 The first footage of Stewart's portrayal was released at CinemaCon in Las Vegas on Wednesday and is already getting rave reviews.
Film critic Scott Menzel was in attendance at CinemaCon and he confirmed he is "confident" that Stewart will be getting an Oscars nod.
"I just saw the teaser trailer for #Spencer & a 5 minute clip from the film," he tweeted. "Based on the footage, it looks like Kristen Stewart will be getting an Oscar nomination for her performance as Diana. I'm feeling very confident that this is going to be #KristenStewart's big moment."
Meanwhile, journalist Jason Guerrasio echoed this sentiment, tweeting: "Just saw footage of SPENCER. Kristen Stewart is going all out for that Oscar glory. And her Princess Di accent is spot on! #CinemaCon."
Clayton Davis, awards editor at Variety also predicted a Stewart Oscar nomination for Best Actress.
Written by Steven Knight, the man behind Peaky Blinders, the film will see Poldar star Jack Farthing star as Prince Charles.
Timothy Spall, Sally Hawkins and Sean Harris also star.
Netflix's The Crown has also seen Princess Diana portrayed onscreen most recently by Emma Corrin. However, an older Diana in her 30s will be played by Elizabeth Debicki for the upcoming fifth season.
"Kristen is one of the great actors around today," Larraín said in a statement, per Deadline, when announcing the film last year. "To do this well, you need something very important in film, which is mystery.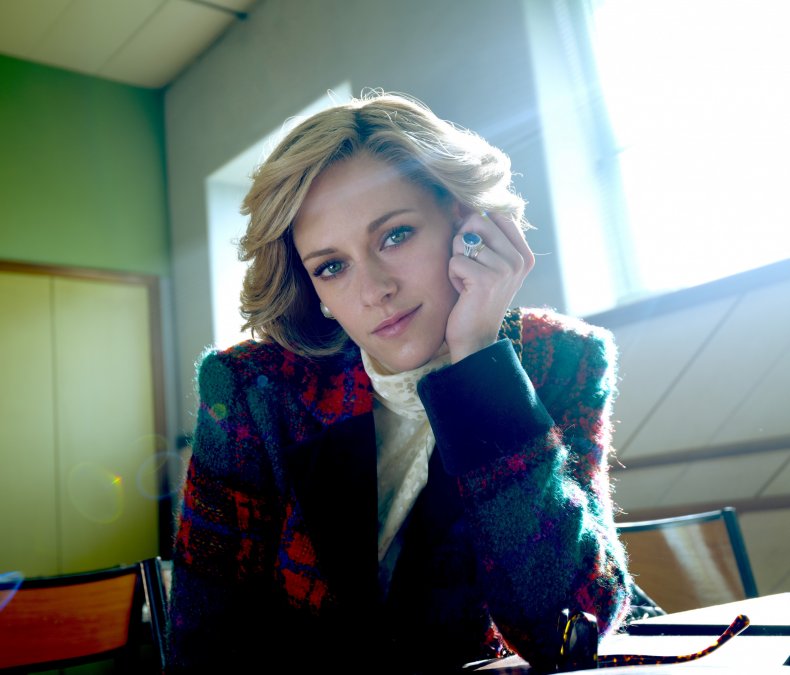 "Kristen can be many things, and she can be very mysterious and very fragile and ultimately very strong as well, which is what we need. The combination of those elements made me think of her."
Larraín added: "The way she responded to the script and how she is approaching the character, it's very beautiful to see. I think she's going to do something stunning and intriguing at the same time. She is this force of nature."