On Tuesday, grocery store giant Kroger has requested its customers not to openly carry firearms into its stores. The statement comes the same day as Walmart made a similar request, and three weeks after a second lawsuit was filed against the chain related to the 2018 shooting at a Kentucky Kroger.
The request was made in a statement Tuesday, where the chain asked that only law enforcement carry firearms into its stores.
"Kroger is respectfully asking that customers no longer openly carry firearms into our stores, other than authorized law enforcement officers," Jessica Adelman, group vice president of corporate affairs, said in a statement. "We are also joining those encouraging our elected leaders to pass laws that will strengthen background checks and remove weapons from those who have been found to pose a risk for violence."
"Kroger has demonstrated with our actions that we recognize the growing chorus of Americans who are no longer comfortable with the status quo and who are advocating for concrete and common sense gun reforms," she added.
Last year, Kroger stopped selling firearms and ammunition in its Fred Meyer stores located throughout the Pacific Northwest. Fred Meyer was the only Kroger-owned chain to sell guns. At the time, a Fred Meyer spokesperson said that sales of firearms generated $7 million per year.
Kroger's request that its customers not carry firearms into stores comes the same day Walmart CEO Doug McMillon made a similar request in a company-wide email.
"As it relates to safety in our stores, there have been multiple incidents since El Paso where individuals attempting to make a statement and test our response have entered our stores carrying weapons in a way that frightened or concerned our associates and customers," McMillon wrote.
"These incidents are concerning and we would like to avoid them, so we are respectfully requesting that customers no longer openly carry firearms into our stores or Sam's Clubs in states where 'open carry' is permitted — unless they are authorized law enforcement officers."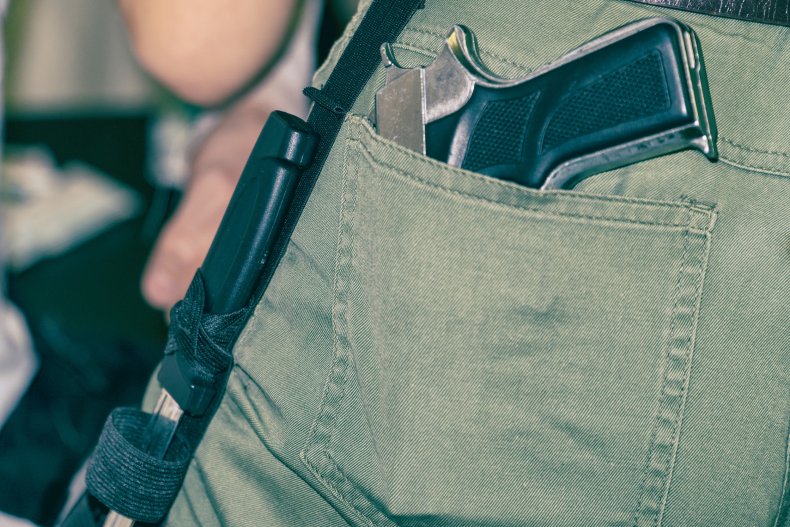 Kroger is also facing two lawsuits relating to the 2018 Jeffersontown shooting. On October 24, 2018, Gregory A. Bush allegedly walked into a Kroger Marketplace in Jeffersontown, Kentucky. According to Jeffersontown police, Bush previously tried to attack a predominantly black church during a service, but the doors were locked. Shortly afterward, Bush allegedly entered the Kroger and shot Maurice E. Stallard, 69, and Vickie Lee Jones, 67, in what is believed to be a hate crime as both victims were black, and Bush allegedly told a bystander "Whites don't shoot whites."
On August 7, Stallard's estate filed suit against Kroger, and one week later, Jones' estate filed its own suit. The two lawsuits both allege Kroger was negligent in allowing customers to carry guns into its stores, and because the chain had no policies to prevent shootings. According to the lawsuit, a shooting had taken place at the same Kroger store in 2007, and at least 20 shootings have happened at other Kroger-owned stores across the United States.