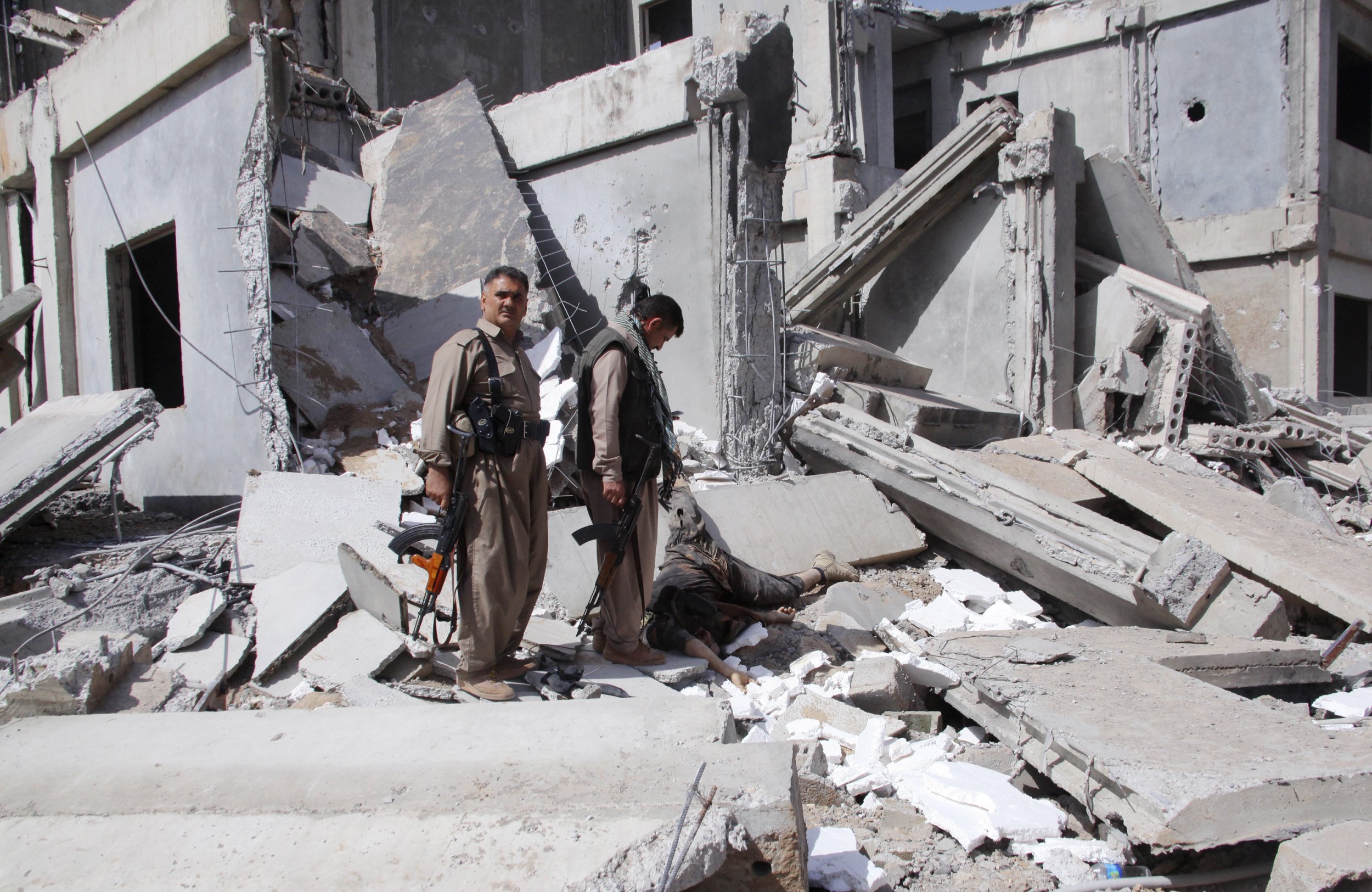 The central Iraqi government, attempting to unite Shia, Sunni and Kurds, has failed and should "dissolve power to the regions" of Iraq to manage their own affairs in the event that ISIS is ousted from the Sunni-majority city of Mosul, a senior Kurdish official has said.
Last month, a U.S. Central Command (Centcom) official said that Iraqi forces were being trained in order to launch an advance on ISIS-held Mosul - Iraq's second-largest city which sits in close proximity to the semi-autonomous Kurdistan region - as soon as April or May. A Shia-majority force of over 20,000 Iraqi troops and militiamen is currently in its third week of an assault on the Sunni-majority city of Tikrit, the first step in setting up the offensive.
The senior official within the Kurdish Security Council, speaking on condition of anonymity, warned that without a change to Iraq's power structure, defeating ISIS will just lead to extremism arising "in a different form", as it has done since the U.S. invasion in 2003, with al-Qaeda in Iraq (AQI) transitioning into the Islamic State in Iraq (ISI) and, most recently, ISIS.
"What's important for us is not the timing of the [Mosul] offensive, what's important for us is the post-liberation of the city. Who takes over of the city, who is going to run the area and in what format," said the official. "The idea of a central government in Baghdad has failed. We have tried it for the last century."
"Kurds, Sunnis and Shia just do not trust each other and the only way you can address that is by allowing local regions and provinces to govern their own affairs," the official suggested. "It's up to the Iraqis now to say enough is enough, too many people have died over the past century, let's just dissolve power to the regions and provinces and allow them to manage their own affairs."
Last summer, ISIS swept across northern Iraq, capturing the Sunni-majority cities of Mosul and Tikrit, taking the marginalised populations - largely opposed to the Shia-headed coalition government in Baghdad - under the shadow of its self-proclaimed caliphate. Many young Sunnis are aggrieved at the perceived mistreatment of its leaders by the government, alleged corruption in Baghdad and a lack of employment and economic opportunity.
"There's a reason why many Sunni Arab communities just acquiesced to the ISIS attack into Mosul," warned the official. "These are underlying problems that have always existed in Iraq and unless there are solutions then this will stay on, just in a different form."
Jordan Perry, principal MENA analyst at leading global risk analytics company Verisk Maplecroft, says that greater autonomy for the neglected Sunni population of Iraq would indeed boost security for Erbil, the capital of Kurdistan region, and warned that while Sunnis remain aggrieved there would always be a threat of extremism on Kurdish frontlines.
"For a long time, the finger of blame has been pointed at Baghdad for neglecting these regions and the Sunnis," says Perry. "If there is a way of addressing the resentment the Sunnis feel in Mosul and elsewhere, then that is going to lead to a more stable administration in Mosul and pose less of a threat to Kurdish territory."
"As long as Sunnis are disenfranchised in Iraq, there's always going to be that potential for local Sunni communities to throw in their lot with extremist groups."
However, many obstacles remain in the path of greater devolution to various factions within Iraq as the battle against ISIS continues, adds Perry, such as a lack of political will within Baghdad to give more power to Sunnis in the country's north, and Shia regions such as the oil-rich governorate of Basra.
The Kurdish Security Council, a body created to ensure the protection of Iraqi Kurdistan, is led by the son of Kurdish president Masoud Barzani, Masrour. Last week, the body claimed that ISIS had used chemical weapons against its Peshmerga forces in an attack between Mosul and the Syrian border, with fighters being treated for "dizziness, nausea, vomiting and general weakness", an official told the Associated Press.