U.S.-Ally Kurds Thank Donald Trump for Ending Turkey's Attack, Now President Says 'Someone Else' Must Deal With Syria
The commander of the Syrian Democratic Forces has thanked President Donald Trump for organizing an initial ceasefire to halt a Turkish-led attack on majority-Kurdish forces across northeastern Syria, just as the U.S. leader signaled it was time for other powers to step in on Syria.
Trump ordered the withdrawal of U.S. troops from northeastern Syria earlier this month as NATO ally Turkey launched an attack on the Pentagon-backed Syrian Democratic Forces, a group dominated by Kurdish militias that battled the Islamic State militant group (ISIS) but were considered terrorist organizations by Turkey. As violence ravaged the region, the Trump administration arranged a meeting with Turkish President Recep Tayyip Erdogan and produced a five-day ceasefire that would end the attack by Turkish forces and allied Syrian insurgents, and facilitate the withdrawal of Kurdish fighters from a so-called "safe zone."
After this deal was succeeded by a new arrangement between Russia and Turkey, Syrian Democratic Forces commander Mazloum Kobane said Wednesday that he "just spoke with President Trump and explained to him the Turkish violations of the truce that would not have been possible without his great efforts," according to a tweet by spokesperson Mustafa Bali.
"We THANK President Trump for his tireless efforts that stopped the brutal Turkish attack and jihadist groups on our people," Kobane was cited as saying. "President Trump promised to maintain partnership with SDF and long-term support at various spheres."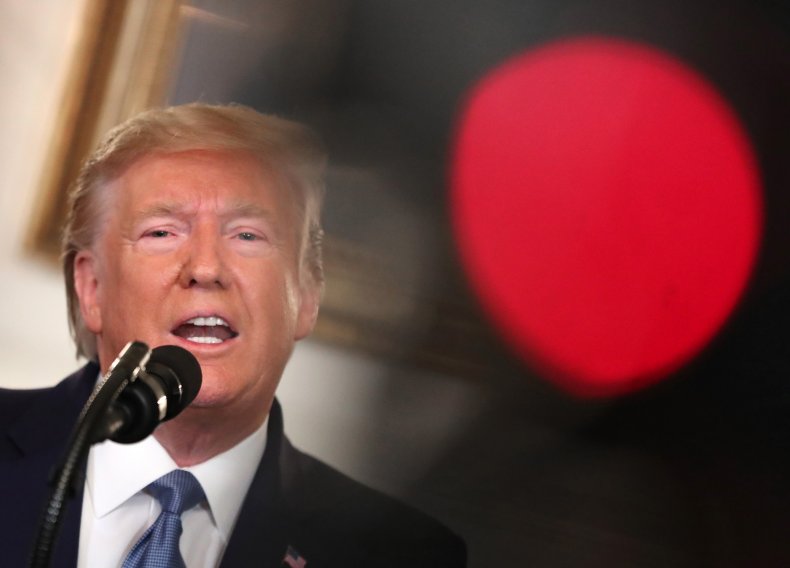 Shortly after, Trump himself responded, tweeting: "Thank you General Mazloum for your kind words and courage. Please extend my warmest regards to the Kurdish people. I look forward to seeing you soon."
In remarks made at the White House coinciding with Kobane's tweets, Trump also touted his conversation with Kobane, who the president called a "wonderful man" and said "could not have been more thankful" over his efforts to arrange the original U.S.-Turkey ceasefire deal. Ankara always maintained that it was "not a ceasefire," but a temporary "pause" contingent on the withdrawal of the People's Protect Units (YPG), the Kurdish militia outlawed by Turkey due to its alleged ties to a domestic insurgency of three decades.
The deal expired Tuesday just hours before Erdogan and Russian President Vladimir Putin concluded their six-hour meeting, which produced a follow-up deal to formalize the so-called "safe zone" of roughly 20 miles occupied by Turkey and allied Syrian rebels between the towns of Tal Abyad and Ras al-Ayn. To the east and west of this, a roughly 18-and-a-half-mile-deep zone was created to allow joint Russian and Syrian patrols to ensure the withdrawal of YPG forces there too, to be followed by Turkish-Russian patrols at a depth of just over 6 miles from the border.
Russian and Syrian troops have already begun taking up positions formerly held by U.S. troops as the Syrian Democratic Forces pursued a security agreement with the central government in Damascus. During his remarks Wednesday at the White House, Trump defended his decision to leave.
"Turkey, Syria and all forms of the Kurds have been fighting for centuries, we have done them a great service and we have done a great job for all of them, and now we're getting out, a long time, we were supposed to be there for 30 days, that was almost ten years ago," Trump said, referring to former President Barack Obama's support for the 2011 rebel and jihadi uprising against Syrian President Bashar al-Assad.
The U.S. later realigned itself with the Syrian Democratic Forces, who were more neutral in the civil war, but faced off with ISIS and a number of Islamist groups once backed by the U.S. and still supported by Turkey.
"Let someone else fight over this long-bloodstained sand," Trump said, also adding: "Eight long years after President Obama's ill-fated push at regime change, U.S. troops are still on the ground in Syria. More than half a million people are dead, hundreds of thousands are terribly injured, and millions more Syrians are displaced. It really is a nightmare of misery."
Trump has said that some U.S. troops would remain in the southern outpost of Al-Tanf, a garrison located within a U.S.-administered "deconfliction zone" where Pentagon-backed Syrian insurgent groups are active. Other U.S. soldiers were slated to remain to guard eastern oil fields currently under the control of the Syrian Democratic Forces.