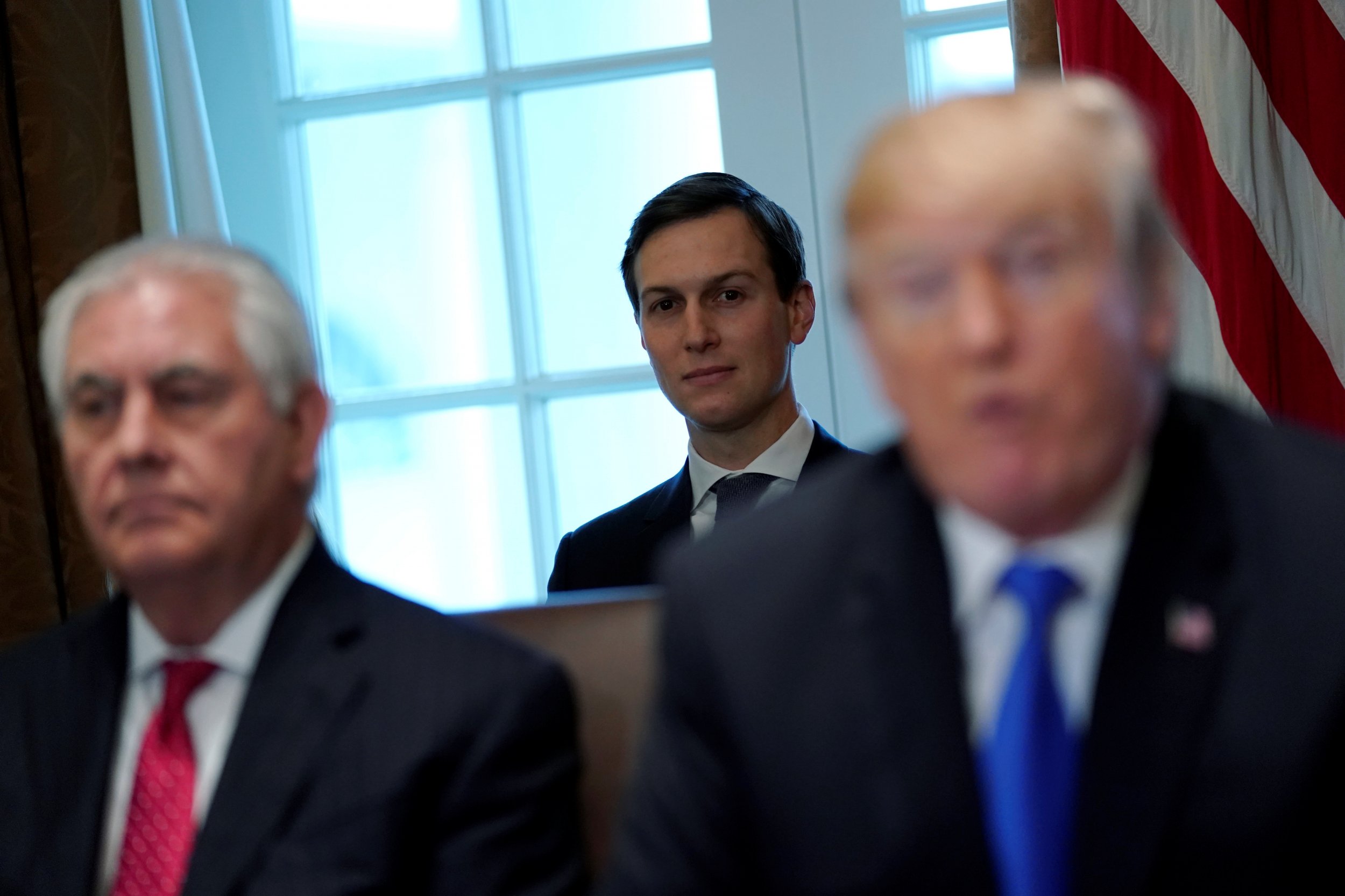 Federal prosecutors reportedly subpoenaed Deutsche Bank for records pertaining to Kushner Companies, the family-run business of White House senior adviser and President Trump's son-in-law Jared Kushner.
Prosecutors at the U.S. Attorney's Office in the Eastern District of New York, in Brooklyn, sought the records in "recent weeks" while investigating the Kushner Companies use of a visa program called EB-5, The New York Times reported Friday afternoon.
It's unknown if the records from the Germany-based bank have anything to do with special counsel Robert Mueller's probe of Trump's campaign and alleged collusion with Russia last year. Furthermore, the kind of records sought is unknown and or if the records involve Kushner at all.
"We are unaware of any inquiry directed at Deutsche Bank from the E.D.N.Y. and have no reason to believe there is one," a Kushner Companies spokesperson told the Times, but the news outlet also pointed out that the subject of a subpoena might not have knowledge of one.
The EB-5 program was created in 1990 as a means to jumpstart the U.S. economy by foreign direct investment. If a foreign investor ponies up $500,000 in a real estate project they can receive a visa.
Kushner was running the family company but stepped down in January to work in the White House with his father-in-law.
Kushner's and Trump's ties to Deutsche Bank are well known and have also led to speculation. Kushner's real estate company earned secured a $285 million loan from the bank a month before Trump won the White House. The funds were used to refinance a loan to buy floors in the old Times building in New York's Times Square.
Kushner personally guaranteed the massive loan and originally did not include it on this financial disclosure form with the Office of Government Ethics.
Deutsche Bank also calls Kushner's wife, Ivanka Trump, his mother, Seryl, and the president himself clients. Of the $315.6 million in liabilities President Trump listed on his filed financial disclosure form in June, $130 million of those liabilities is owed to Deutsch Bank Trust Company Americas, the bank's U.S. arm.
The German banking titan did have nefarious ties to Russia, which has only exacerbated allegations of ill deeds by the Trump and Kushner's families. In January, Deutsche Bank agreed to pay $630 million in fines for a "mirror trading" scheme that funneled $10 billion from Russia.
The bank also had records involving former Trump campaign manager Paul Manafort, who supposedly used Deutsche as a means to transfer funds from a foreign account to the U.S., an unnamed source told the Times. Mueller subpoenaed those records from the bank.
Manafort along with business partner and former Trump campaign official Rick Gates were handed down a 12-count indicted in October that included charges of laundering $75 million.