Jared Kushner's Foreign Contacts Questioned By Mueller's Trump-Russia Probe, Report Says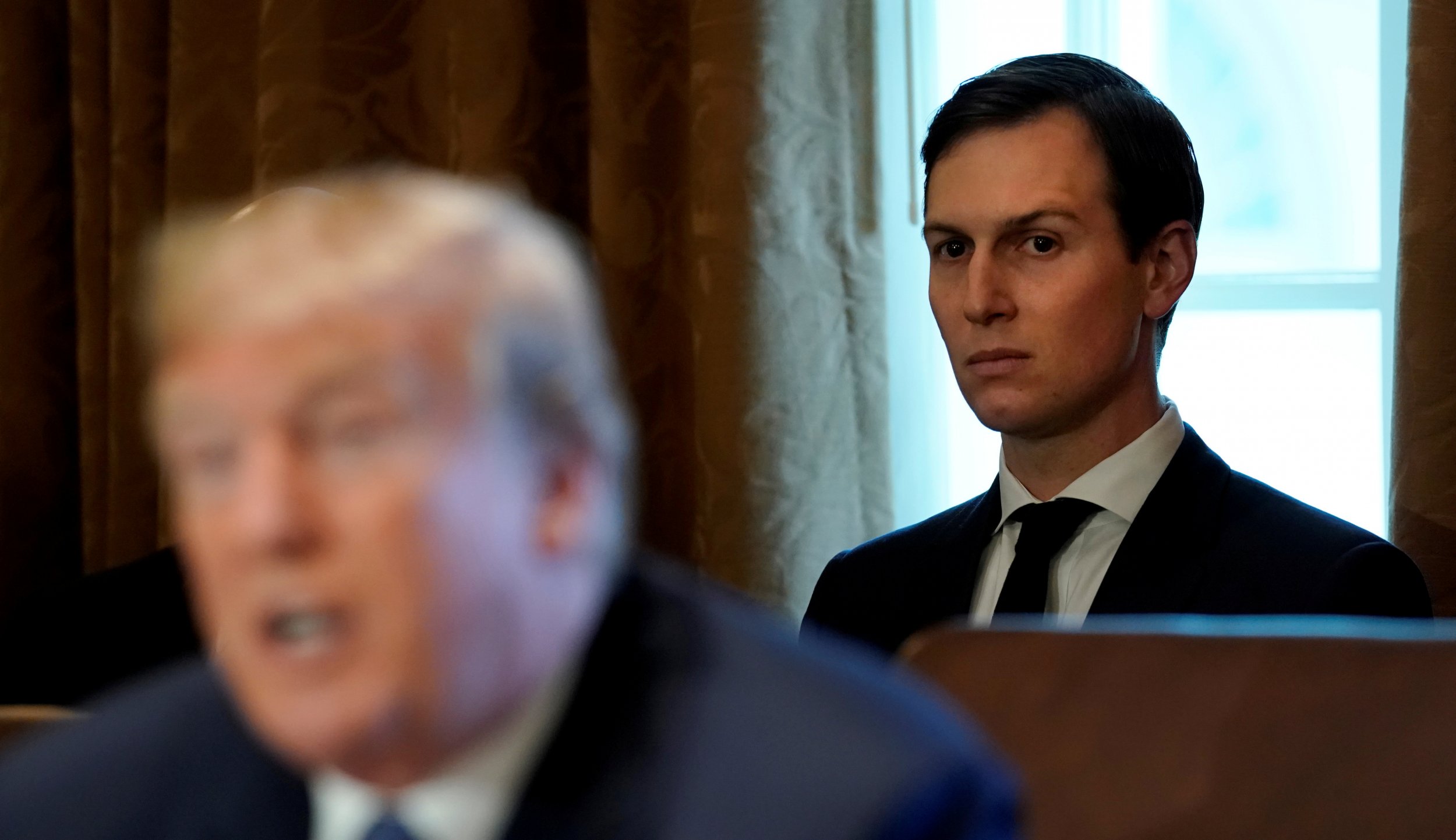 The investigation into Russian tampering with the 2016 election is reportedly looking at senior White House adviser Jared Kushner's contacts with foreign officials shortly after Donald Trump defeated Hillary Clinton with what intelligence services say was Russia's help.
Special Counsel Robert Mueller's team has asked about Kushner, the president's son-in-law and confidant, and his possible role in a United Nations resolution that condemned Israel's settlements in December last year, The Wall Street Journal reported Tuesday citing "people familiar with the matter."
Israel had lobbied heavily for the Obama administration to veto Resolution 2334, which essentially allowed the U.N. to call for the Israelis to stop building settlements in occupied territories, but the U.S. stood aside and the resolution passed 14-0 on December 23.
During the transition to the White House, Kushner also met with Russian officials like former ambassador to Washington Sergey Kislyak as well as Sergey Gorkov, the chief executive of the state-run Russian bank Vnesheconombank, which was under federal sanctions.
Kushner's presence at the now-infamous Trump Tower meeting with a Russian lawyer in June 2016, set up by Donald Trump Jr., has also become a focal point of Mueller's team. Kushner, then mostly known as a New York real estate magnate, has denied collusion with Russia and said Trump had designated him a point of contact for foreign contacts during the transition.
But such meetings have only added to accusations of collusion between the Trump campaign and Russia to prop up Trump and keep Democrat Hillary Clinton from the nation's top executive post. Multiple U.S. intelligence agencies have concluded that Russia did interfere, but the president denies it.
According to the Journal, Mueller's team also inquired about Kushner's role in the firing of former FBI Director James Comey, whose dismissal by Trump in May led Deputy Attorney General Rod Rosenstein to appoint Mueller in the first place.
On top of Mueller's team, Kushner's dealt with scrutiny about his testimony before the Senate intelligence committee—also investigating Russian collusion allegations—and that he did not inform the committee about a personal email account he used over the first eight months of the Trump administration, CNN reported in September.
Kushner also met with the House intelligence committee earlier this year, and top Democrats from that panel and the Senate have questioned whether he has provided all documents pertinent to their probe.
Failure to fully disclose or provide records has dogged Kushner throughout his time in Washington. Hoping to obtain a security clearance, Kushner initially failed to list 100 calls or meetings with foreign officials from more than 20 countries before he submitted an addendum to his SF 86 forms, according to The Washington Post.
Kushner has also expressed concern for his father-in-law and president, reportedly worried if Mueller could "get" Trump following the indictments handed by the special counsel against former Trump campaign manager Paul Manafort last month.
Several former Watergate prosecutors told Newsweek that there is likely evidence in Kushner's email server that could help probers connect the campaign to Russia.