Kyle Biedermann, Texas State Rep Who Marched to Capitol, Introduces Bill to Secede From Union
Kyle Biedermann, a Republican state representative in Texas who marched with pro-Trump supporters at the U.S. Capitol on January 6, filed a bill on Tuesday that could give Texans the opportunity to secede from the United States.
Biedermann introduced House Bill 1359 – also known as the Texas Independence Referendum Act – to give citizens the chance to vote on whether the Texas Legislature should create a joint interim committee to develop a plan for achieving state independence.
The Republican lawmaker is the first legislator in nearly a century, and only the second since the Civil War, to file a formal bill calling for state-level secession from the Union, The Daily Beast reported.
"This Act simply Lets Texans Vote. This decision is too big to be monopolized solely by the power brokers in our Capitol. We need to let Texans' voices be heard! Voters of all political persuasions in Texas can agree on one thing, Washington D.C. is and has been broken," he said in a statement on Tuesday.
"Our federal government continuously fails our working families, seniors, taxpayers, veterans and small business owners. For decades, the promises of America and our individual liberties have been eroding. It is now time that the People of Texas are allowed the right to decide their own future. This is not a left or right political issue. Let Texans Vote!"
The GOP lawmaker, an ally of former President Donald Trump, told local media this month that he "peacefully marched on our nation's Capitol to make our voices heard," on January 6.
That march was part of Trump's final attempt to oppose the 2020 Electoral College certification of President Joe Biden, and ultimately led to a violent storm of the Capitol building that resulted in the deaths of five people.
"It was unfortunate that some used this gathering to sow discord and promote violence," Biedermann said in an email to the Herald-Zeitung.
Biedermann previously said that his decision to file the "Texit" bill isn't motivated by the 2020 election, but because "The federal government is out of control and does not represent the values of Texans."
"My office has been flooded with support from not only Texans, but like minded patriots across the country," he added, according to Insider.
Though Texas has a storied history of promoting secession, other conservatives have touted the idea of state independence in the wake of the 2020 election and today's volatile political climate.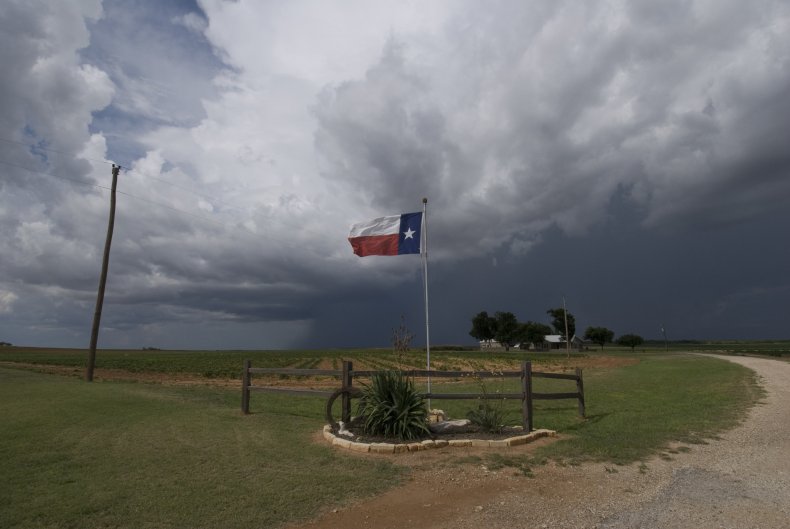 Conservative radio host Rush Limbaugh suggested in December that some states are "trending toward secession," and that there is "sizable and growing sentiment" for declaring independence from the U.S. in those which have a majority of conservative or right-wing voters.
Allen West, chairman of the Texas Republican Party, reportedly discussed the idea in remarks after a Texas-led lawsuit aimed at overturning the 2020 presidential election results was dismissed by the U.S. Supreme Court.
"Perhaps law-abiding states should bond together and form a Union of states that will abide by the constitution," West said in a statement issued in December, according to Insider. West has since denied that he was advocating for Texas secession and has not responded to additional comment, according to the publication.
If Biedermann's bill passes, the GOP lawmakers hopes to allow Texans the right to vote on the legislation during the November 2, 2021 general election, The Texan reported. Biedermann has also created an online petition for the movement, which has so far received over 12,000 signatures.
Newsweek reached out to Biedermann for additional comment, but did not hear back in time for publication.